Ready or not, fall is here. As we swap out our summer wardrobe for our fall one, we need to do the same with our makeup, too. But after a season filled with sunburn blush, extra glossy lips, and dewy skin, it's hard to imagine what fall might have in store for us.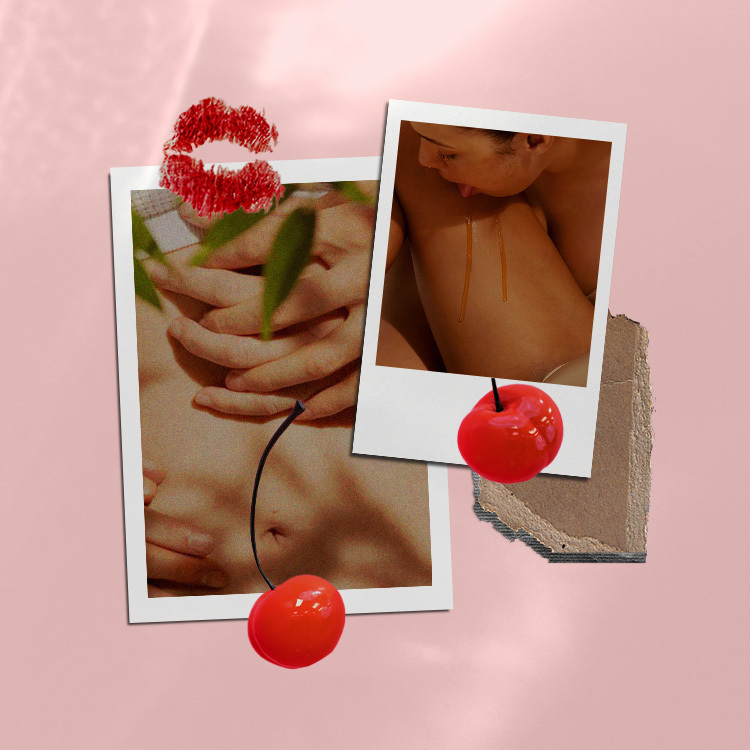 spoiler alert: it's not too good to be true
The results are in, though, and it turns out we can expect a lot from fall makeup this year. So, grab your makeup bag and get your beauty mood board ready because these looks are so good you'll want to copy them ASAP. Read on to learn the makeup trends that will dominate this fall and how to replicate them to master your glam.
1. Barely-there base makeup
If you're a fan of low-maintenance makeup, then this is good news for you: Minimal summer makeup isn't going anywhere this fall. This trend's all about embracing your skin and keeping things simple with lightweight, sheer formulas. The key to mastering this aesthetic is prepping your skin with a moisturizer that leaves it dewy and plump. Then, follow up with a lightweight formula for your base makeup, like a skin tint, BB cream, or sheer foundation and concealer.
2. Graphic liner
The makeup look dominated the fashion runways and will be everywhere this fall. So, skip the eyeshadow and create a futuristic look with some graphic liner. Go all out with multiple lines, keep things sharp with a bold cat eye, or go the playful route and accent your liner with pops of neon hues. All you need is a great liquid liner. OK, and maybe some Q-tips and micellar water or makeup remover in case you need to make any corrections.
3. Heavy burnt Blush
The TikTok sunburn blush trend that took over this summer is evolving this fall to deeper and darker colors. So, swap out those pink and grape tones for terracotta, brick, and peachy hues. To nail this look, apply blush to the apples of your cheeks. You can also go in with a heavy hand and apply it across the bridge of your nose and under your eyes as well. Of course, you're welcome to use any kind of blush—powder, cream, or liquid. But, if you want to stay within the clean girl makeup aesthetic, cream or liquid blushes are your best bet.
4. Red lips
Switching to darker shades during the fall is not uncommon, but this year, it's all about the red lip. All tones of red can work with this trend. Red lipsticks with blue undertones work well with all skin tones, and if you want to create a high-shine look, swipe some clear gloss on top.
5. Smudged eyeliner
In juxtaposition to the precise wings that have dominated for years, this trend is soft, sultry, and messy. Plus, it can be worn in multiple colors—not just black, gray, and brown. To recreate this look, first prep your eyelids with an eyeshadow primer that's transparent or close to your natural skin tone. Then, line the inner rims of your eyes with a kohl or creamy pencil. Next, smudge it into the inner lash line with an eyeshadow brush. After that, apply eyeliner to the roots of both your top and bottom eyelashes, smudge again, and finish with some eyeshadow on top.
6. Eye jewels
Euphoria may be what initially sparked this trend, but thanks to the resurgence of everything Y2K—specifically the bedazzled craze—it's here to stay. Whether you adorn your brows with some jewels, place them strategically on and around your eyelids, or go all out à la Dove Cameron at the 2022 Met Gala, there's no wrong way to rock this look. For the best results, try mapping out your jewel placement with liquid liner first, so you have something to go off of.
Outus
These jewels work for both face and body, and the fact that they're self-adhesive means they're no-fuss, too. Plus, each of the 11 color options comes with 9 sheets of gems, so your ways to get creative are endless.
Simihaze
If you're new to eye jewels or would prefer something pre-made, these crystal clusters in light pink and sky blue can be placed anywhere on the eyelid and brow for a celestial look.
7. Blue eye makeup
Be prepared to see blue eyes everywhere this fall—whether it's blue eyeshadow on the lids or in the inner corner of the eyes, blue winged eyeliner, and or another variety of this trend. All blue tones are in, and the options are endless.
ColourPop
Don't want to be limited in your choice of blue eyeshadow? Same. With 9 shades of blue that pair beautifully together or stand out on their own for just $12, we really have no choice but to hit "add to cart."
NYX Professional Makeup
This 2-in-1 eye pencil works as both eyeshadow and liner, and its jewel-toned blue is perfect for fall and pairing with minimal face makeup.
8. Foiled and metallic lids
This frosty, reflective finish is another ode to Y2K makeup and pairs beautifully with dewy, fresh skin. How you wear this look is totally up to you—blurred on the lids, in the center of a dramatic eyeshadow look, in the inner corners, or as butterfly eyeliner. The choice is yours, and you can apply the shadows with a brush or your ring finger. You can also foil any eyeshadow you already own by misting an eyeshadow brush with setting spray or lightly wetting your fingers with water. Then, dip into the shadow and swipe on the lids for a metallic, reflective finish.
9. Brownie glazed lips
We're going to unofficially crown Hailey Bieber as the beauty queen of 2022. The Rhode skincare founder's given us glazed donut skin and nails, and now, she's bestowed on us her lip vibe for fall: the brownie glazed lip. All you need to recreate this look is a brown mauve lip liner and clear gloss. Slightly overline your lips with a lip liner. Then, gently pat it into the skin to smudge and set the color. Finally, go in with a high-shine clear gloss for the ultimate glossy brown lip for fall.
Scott Barnes
Though Bieber didn't reveal what liner she used in her first TikTok video donning brownie glazed lips, Internet sleuths have concluded that this one is it.
Lip Gloss
Since Bieber's go-to gloss is currently sold-out, any clear gloss will do, and this one delivers a high-shine, glassy finish and gives lips a slight plumping effect for just $15.
10. Bleached brows
Finishing off this list is perhaps the most daring makeup trend of all: bleached brows. Turns out, Kendall Jenner's polarizing Met Gala '22 moment is here to stay. Admittedly, taking the plunge and bleaching your eyebrows can be scary. So, if you want to recreate this look, consider going the non-committal route and enlist the help of pomades and concealer. Of course, if you want to embrace this trend and bleach your brows, all the more power to you! Regardless, the most important thing to remember with this trend is that the eyebrows should be lighter—not invisible.
KVD Beauty
If you want to try this trend but don't have a lot of time to kill, try this one-and-done product for non-committal bleached brows.
Nars
You can also use a concealer that's 1-2 shades lighter than your skin tone and has warm and peachy undertones. Apply concealer in thin layers until you're satisfied, then brush it through your brows in the opposite direction with an eyebrow brush, then brush in the right direction again; this will create a natural texture so it doesn't look like you have no eyebrows.