I'm probably a little late to the game on this, but cleansing balm has become one of my holy grail skincare products. Even though there are many makeup removers on the market, for the last 10 years, I've simply washed off my makeup using a face wash. Yes, I've used the Neutrogena makeup remover everyone's mom purchased for them when they first got into makeup. But, I always remember feeling as if it didn't remove my makeup so much as it just smudged everything around my eyes. Needless to say, the resulting raccoon look didn't do me any favors.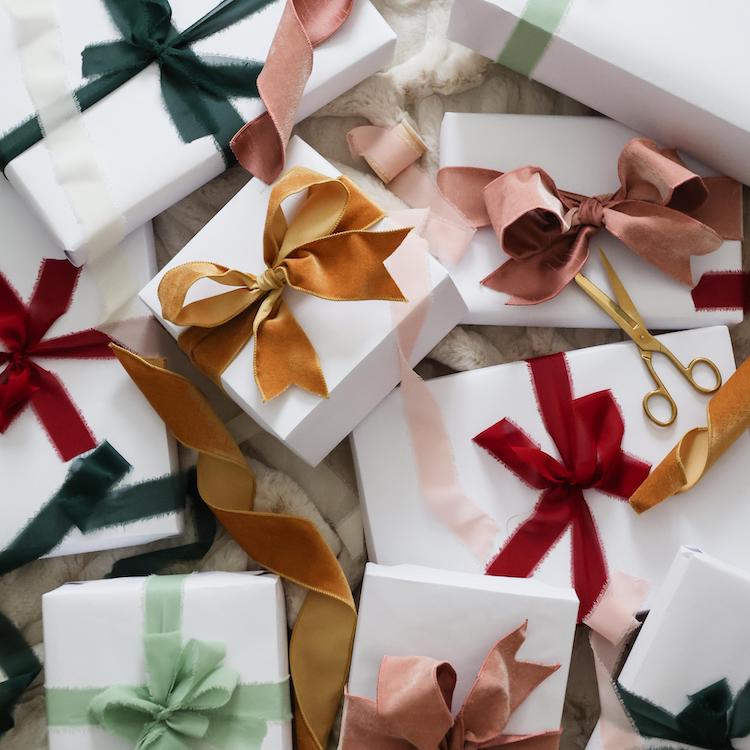 the perfect gifts for everyone—and we mean everyone—on your list
After trying several other removers over the years—and being repeatedly disappointed—I finally decided to forego makeup removers altogether. The oily residue and eye irritation they left me with was not worth it. However, in my quest to use more clean beauty products in my routine, I've found a makeup-removing product unlike any I've tried before: Farmacy's Green Clean Cleansing Balm. If you've never been a fan of makeup removers or are sick of wasting cotton pad after cotton pad, this product should be an immediate addition to your routine. I promise you won't regret it.
My Routine Before Farmacy's Green Clean Saved My Skin
I've used Trader Joe's All-In-One Facial Cleanser for years. Since I shower at night, I would get in the shower and then use the foaming cleanser to wash off my makeup. This cleanser is pretty gentle, so it did work. But, I found myself rubbing a lot to get my eye makeup off, which can be irritating—not to mention the havoc this wreaked on my eyelashes. Much like the previous makeup removers, this method didn't exactly remove all of my eye makeup. Yet, I figured this was a better alternative and less wasteful than using all of those pads. Plus, I didn't want to buy an additional product when the rest of my routine seemed to work just fine.
Well, it was working fine until a few months ago when I realized my eyes were noticeably irritated after my shower. Who knows what changed? It could've been the weather, age, formulation of the product, dryness of my eyes, the position of the sun—your guess is as good as mine. But, I decided then that it was time to adjust my routine.
How It Works
Farmacy
Farmacy's Green Clean is as good as the reviews claim. The balm completely melts away my makeup and leaves my skin feeling soft and hydrated.
When I set out to find a cleansing balm online, Farmacy's Green Clean Makeup Removing Cleansing Balm stood out from the crowd. It has thousands of reviews, and let me tell you: This product lives up to the hype! The Farmacy website claims that the balm "instantly melts virtually all makeup, removes impurities and gently cleanses! Leaves skin hydrated and silky smooth." I was skeptical at first, but I was completely blown away after my first use. Seriously: I talked my husband's ear off all night about how well it worked. If you don't want to take my word for it, this video should be all the proof you need:
The product has a similar consistency to coconut oil. It is a solid balm that quickly melts into the warmth of your hands when you rub it in. However, unlike oil, when the product reacts with water, it becomes a milky, water-soluble wash that rinses without leaving any residue. The little spatula that comes with it helps scoop out the perfect amount without having to stick your fingers in the jar night after night. And as a bonus, this product is clean and planet-positive, with a 100% recyclable container.
How I Use It
Before I get in the shower, I rub the balm all over my face. I focus on my eye area since that's where most of my makeup is. As I do this, I can literally see the product melting my makeup away! From there, I get into the shower and wash off my face. Then, I use some of my trusty Trader Joe's face with a silicone scrubber for a two-step wash routine.
At times, I just want to wash my face without showering. So, I follow the same routine, but instead of showering, I splash my face with water over the sink to rinse off the cleansing balm. After my wash routine, I pat my face dry with a clean towel and then apply my serums and creams.
How It Improved My Routine
Since using this makeup-removing cleansing balm, my eye irritation has vanished. My skin looks bright, hydrated, and refreshed after washing my face. Plus, I no longer have eyeliner marks on my pillowcase in the morning. I've told all of my family and friends about it! While there's no point in dwelling on past mistakes, I wish I hadn't waited this long to find a product that removed all of my makeup without any irritation. If you're skeptical, the brand offers various product sizes, so you can buy a small amount first to see if it works for you. While everyone is different, each person that I have recommended this product to—of varying ages, skin types, and lifestyles—has instantly fallen in love with it!
My Full Nighttime Routine
Other Cleansing Balms to Try
Versed
The Versed cleansing balm uses Vitamin E to help keep your skin moisturized while still removing every last bit of makeup. Plus, the budget-friendly price makes it a no-brainer.
THEN I MET YOU
This award winning cleansing balm touts its "sorbet like texture" to gently clean off makeup and dirt. One of the main ingredients is seaberry oil, which softens and protects skin while gently washing your makeup away.
Elemis
The Elemis cleansing balm is a splurge, for sure, but it's one of the best options out there (aside from the Farmacy option, of course).