Welcome to The Everygirl Podcast. Whether you're looking for insider secrets from successful women that have your dream job, are interested in expert advice to transform your health and feel your best, or just want to be entertained and laugh along with us on your commute, we've got you covered.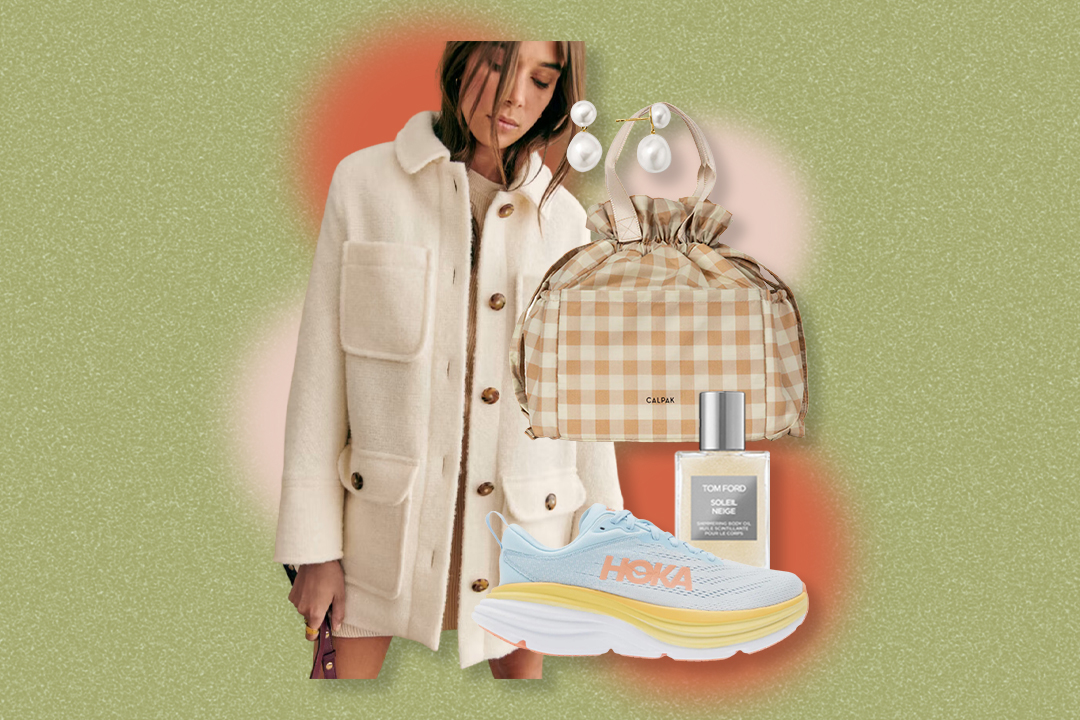 Sure, you've heard of buzzwords like work-life balance, self-care Sundays, and positive affirmations, but have you heard of "financial wellness?" Take a pause from your face masks and meditation pillows: There's a different form of self-care, and it just might change your life. According to a Bank of America survey, over half of companies are now offering financial wellness programs, and major universities like UCLA have started financial wellness programs for their students.
Even though corporations and major businesses are instilling financial wellness programs for their employees, it isn't just corporate America lingo or a buzzword reserved for Wall Street employees and bankers. This week on The Everygirl Podcast, we spoke with personal finance expert Monique White to learn all about how anyone can incorporate financial wellness into their self-care routine. Read on for this important factor of well-being, and check out this week's episode of The Everygirl Podcast for more.
What is financial wellness?
To put it simply, financial wellness is exactly what it sounds like: healthy finances. You feel prepared to handle any financial crisis, are in control of paying off debt, know what's coming in and going out, and don't feel stressed over your financial situation (no matter what income you make). But financial well-being does not end with having "enough" money and knowing what to do with it. The difference between financial wellness and financial literacy is that financial wellness recognizes that money is not an end destination (i.e. the end goal isn't just to make a lot of it); instead, money is a tool we use to live our happiest, healthiest, best lives possible. Much of it has to do with our own psychology: as Monique said on The Everygirl Podcast, "When it comes to money, there's a lot of things to unpack. We have to make sure everything is working together so that we can be financially secure and feel confident."
Money is a trading system. You're exchanging your life's energy for whatever you want to make your life happier, healthier, and better. Think about it: Money is simply a tangible exchange for the biggest portion of time, energy, passion, and experience you put into your life. How you manage, invest, and spend your money not only dictates your future finances, but it's also subconsciously sending a message to yourself about what your life's energy is worth.
Why is financial wellness important?
If you view your bubble baths and superfood lattes entirely separate from tax season and your IRA, it's time you start looking at the big picture. Think of your well-being as a pie chart. Of course, we know the nutrition pie slice, the fitness pie slice, and the stress-relief pie slice. Maybe you even know that strong relationships and fulfilling work life are also important pieces of the pie. But finance is also a slice of your well-being pie, as it's such a huge part of our lives.
Finance is one of the most common major stressors, and (as many of us know all too well) chronic stress can negatively affect our health and well-being. Financial anxiety not only affects your bank account or spending habits, but it can also bleed into other areas of your life as well (stress over big purchases, avoiding necessary healthcare for fear of the bill, affecting relationships, etc.).
Beyond the stress that comes with poor financial wellness, good financial wellness is a tool to help our lives be better; it's knowing how to use the money we have for our well-being (and grow that money for more well-being). Think: achieving whatever makes us happy, whether it's creating a home, taking care of a family, or having amazing experiences, as well as spending money on our health, whether it's necessary healthcare, a gym membership, or regular acupuncture sessions.
The end goal isn't actually to have a lot of money. The goal is to spend a lot of money (and know how to spend it) throughout your life so you're as healthy and happy as possible. I don't mean you can spend all of your paycheck on Postmates and shoes. I mean that at the end of your life, you'll be able to look back on many decades of experience, memories, and happiness that you achieved partly because of how you spent your money. Financial wellness is beyond investing, saving, and 401ks; financial wellness addresses money as a common stressor, and it also views money as a tool to help us be healthier and happier. The good news? You can add it to your self-care routine no matter what your income is or what financial situation you're in. Here's how:
Tips to increase financial wellness:
Budget based on what brings you joy
Be thoughtful about how you want to spend your life's energy. Does it really bring you joy to grab drinks with that friend you don't have fun with or to buy the top you'll never end up wearing? Managing your money based on what does and doesn't bring you joy will reduce the stress that comes with spending money on the vacations, items, and experiences that you truly love.
Educate yourself
A lot of financial stress comes from feeling uneducated. What the heck are all these types of accounts, how do I pay off debt, and what can I actually "afford?" Simply educating yourself might take away a lot of stress, help you grow your money, and find out what you deserve. Talk to your employer or university to see if they offer financial literacy programs, take our Finance 101 online course, check out a resource like Ellevest, which is dedicated to educating and helping women manage their money, or listen to experts like Monique White break it all down on The Everygirl Podcast.
Invest in yourself
We've been talking about spending money, but money can also be invested. Just like you invest money into stocks to get more than what you originally invested over time, you can invest money into other things as well: get the gym membership, purchase that online course, or shop for organic groceries. Another financial wellness tip: The more money you put into something, the more likely you are to keep it up as a habit. Decide what you want your habits to be, and then invest your money to achieve them.
Make tracking your money part of your routine
PSA: If you're not checking your credit card statements, checking account, and any other accounts or cards on a regular basis, you need to be. Make a finance check part of your weekly routine. Take yourself on a coffee date to set some financial goals at the beginning of the week or put on a face mask and go over bank statements on Sunday evening. Not only can this reduce added stress by identifying credit card fraud ASAP or knowing if you're close to your credit limit, but you'll also be more aware of how your money is being spent and feel more in control of your finances.
Keep communication about money open
One surefire way to get in your own way of having a healthy relationship with money? Not talking about money. According to Monique, when she first started to take control of her own finances, having a support system of peers she could talk to about this normally taboo subject was key. "I've noticed that within my friend group, the older we get, we become way more transparent about our finances," Monique said. "Having this community with my friends is really important." Whether you're sharing budgeting tips or trying to figure out if you're each being paid fairly, having a support system for money is crucial for financial wellness.
Automate savings
The rule is to pay your past self first (debt) and pay your future self next (savings). If you're having trouble saving money or want to start saving for those big life purchases that will make you happy, try to automate so you don't have to think about it. Even if it's just $5, set up an automatic deposit or transfer it into a separate account from every paycheck. It's kind of like setting short, easily attainable goals so you feel like you're getting closer to what you want most in life, and it also brings clarity to know how much money you can spend on your day-to-day expenses and purchases to still enjoy the moment. The key is to save what you can but remember that the point of saving is so you can eventually spend it. Don't forget to actually spend on the things you really want.
Spend money to make you happier
Even if you don't think you have any money to spend, is there any way to rearrange your budget for the things that will really make you happy? If a facial puts you in a state of bliss for days or a service like Instacart saves you time and energy from chores you hate, try to see where you can find the money for it, at least once every few months. This might be as simple as using a Keurig instead of your $3.50 Starbucks every morning, packing lunch instead of buying it, or pulling from your clothing budget. They say money can't buy happiness, but money can be used to give you a more fulfilling, less stressful lifestyle (no matter your income). And that's bound to make you happy.