Up until a mere few weeks ago, Gen Z wasn't on my radar whatsoever. I reluctantly got onto TikTok, scrolled past every Charli D'Amelio and Addison Rae video that came up, and blissfully lived in a time where a generational war over skinny jeans hadn't yet ensued.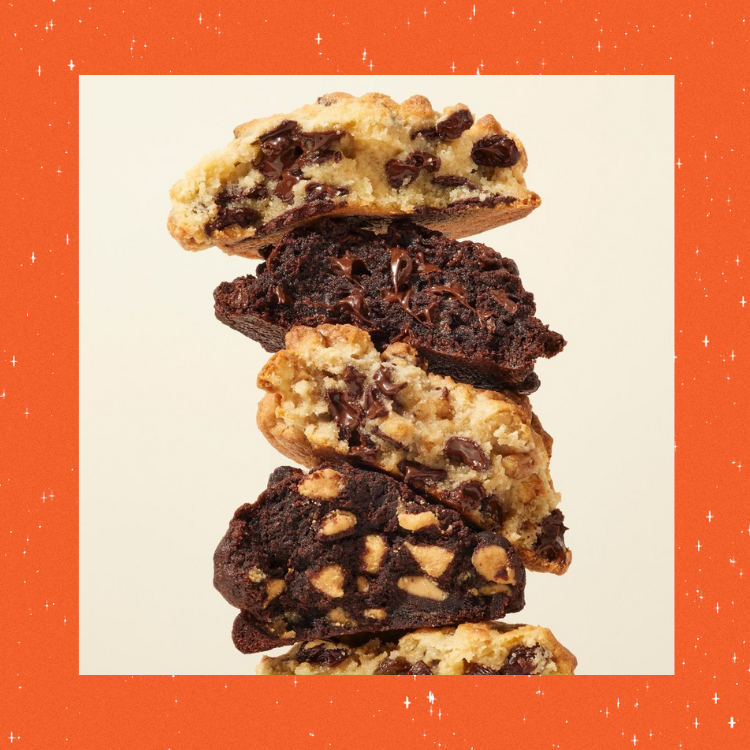 Enough with the stress! These 20 gifts will please even the pickiest person.
But as we know, a hearty amount of turmoil has taken place over the past few weeks, and you can't so much as mutter the words "Gen Z" or "Millennial" without getting a reaction. As a self-proclaimed neutral, unbiased source on the matter, I'm just here to report the facts, and the fact is that some—yes, some— Gen Z trends are worth your time, no matter what year you were born.
Looking to spice up your wardrobe this season? Take a page out of Gen Z's book.
1. Oversized jeans
I know, I know, this is going to trigger some people who want nothing more than their skinny jeans—but don't knock these until you try them. They look effortless, flattering, and, dare I say, younger than their—ahem—tighter alternatives.
2. Sweat shorts
What are we going to do when it's too hot outside to wear the sweatpants we've been living in since September? Easy: swap them out for sweat shorts. Bonus points if they're in a fun color with a coordinating T-shirt or crewneck.
3. Matching workout sets
Matching workout sets have been around for a while now, but wearing them as your regular outfit? Comfortable and chic. On a chillier day, toss a jacket over top and pair them with your favorite sneakers for the ultimate athleisure look.
4. Cropped cardigans
I hadn't owned a cardigan since the early aughts until 2021, and the thing that changed my mind on them were these cropped, thin, completely un-Grandma-like versions. They're perfect to transition into warm weather, or to pair with shorts for a chillier night out come summer.
5. Statement sunglasses
One of the easiest ways to switch up your wardrobe for the warmer months? Take a break from your big, black sunnies and give a colorful, new shape a try. We promise: you're never going to want to go back.
6. Chunky sneakers
It's taken us a while to warm up to the chunky sneaker trend, and while you probably won't see us wearing the really intense pairs (you know the ones), we do love these more understated chunky options. They liven up a look like your minimal white sneakers couldn't dream of.