I accidentally very purposefully watched the first Fifty Shades movie for research (editor's note: no one asked Kelly to do this) and discovered many things about myself: like I can tolerate a shockingly high level of crazy-bad dialogue, I'm just not aroused by fancy cars, there is such a thing as too much exaggerated lip-biting, and also that Dakota Johnson's bangs will inevitably inspire me to make the poor decision to cut my own bangs with a dull pair of kitchen scissors.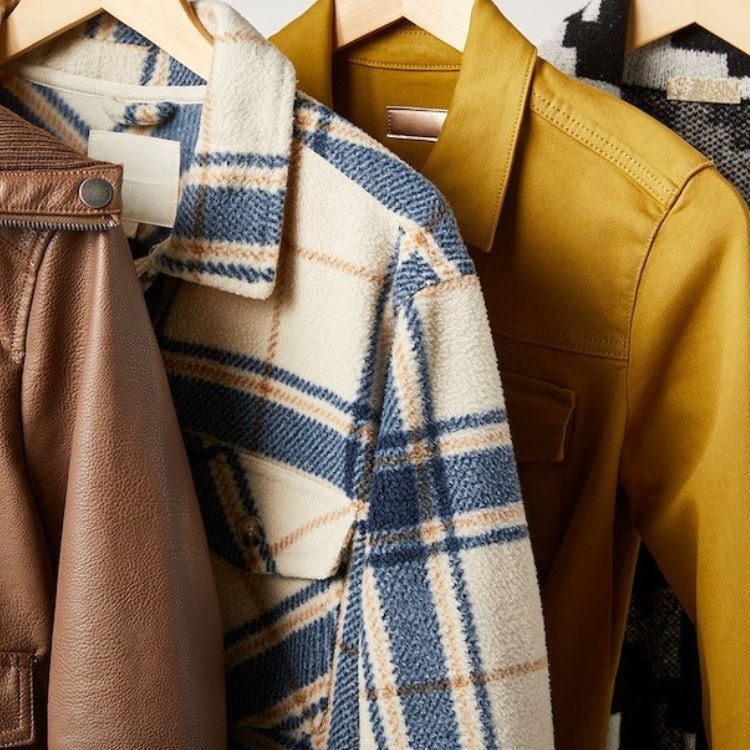 ...and it's wallet-friendly
Besides her bangs, Dakota Johnson has an enviable collection of menswear-inspired pieces that feel perfect for there's-a-slight-chill-in-the-air weather. Replicate her attainable style with the following tips.
Get thee a pair of loafers
GET THE LOOK
There's something about a loafer that can make any basic pieces look like an intentional *ensemble*.
LOAFERS WE LOVE
Anything men can do, you can do better
GET THE LOOK
Remember Meghan Markle's incredible Alexander McQueen suit moment back in 2018? This is those exact vibes. Sexy? Check. Powerful? Check, check.
Know what works for you, and own it
GET THE LOOK
Johnson's sunglasses collection proves that they can be an integral finishing touch to any (and every) outfit. I love that she has a few classic "looks" she'll go for again and again with slight variations. Great inspo for a capsule wardrobe.
SUNGLASSES WE LOVE
Think oversized outerwear
GET THE LOOK
A slightly overlarge blazer or topcoat is a great way to pull together a jeans-and-tee 'fit to give it a little extra polished without losing those slouchy, laid-back vibes.
OUTERWEAR WE LOVE
Lean into classic cuts + silhouettes
GET THE LOOK
Even the most basic of outfits looks elevated when the fit is right (like these perfectly. ankle cropped leggings). Figure out what lengths and proportions work on you and then lean into them with abandon.
Pick one interesting piece to chic-up any look
GET THE LOOK
Even your coziest sweater-and-flowy pants pieces that look instantly stylish with the right accessories. Pick a fun pair of shoes or a bag in a bright pop of color to look instantly pulled together.
Layering is key
GET THE LOOK
This sweater is literally what my dreams are made of—so good, non? I love the unexpected pairing with a skirt, and I'll be reimagining it all fall with layered summer-y dresses to get the most wear out of all my pieces. All these looks can be really intermixed and weaved together, which is capsule dressing at its finest.
When in doubt, throw on a leather jacket
GET THE LOOK
A leather jacket is the perfect everyday layer over casual jeans and a tee but also adds the perfect amount of contrast to more feminine dresses or silhouettes.
Which look is your favorite? Tell us in the comments below!