Back in 2007, when the original Gossip Girl first graced our screens and we all became imaginary Upper East Siders every week, we were all smitten by three things: Serena, Blair, and what they were wearing.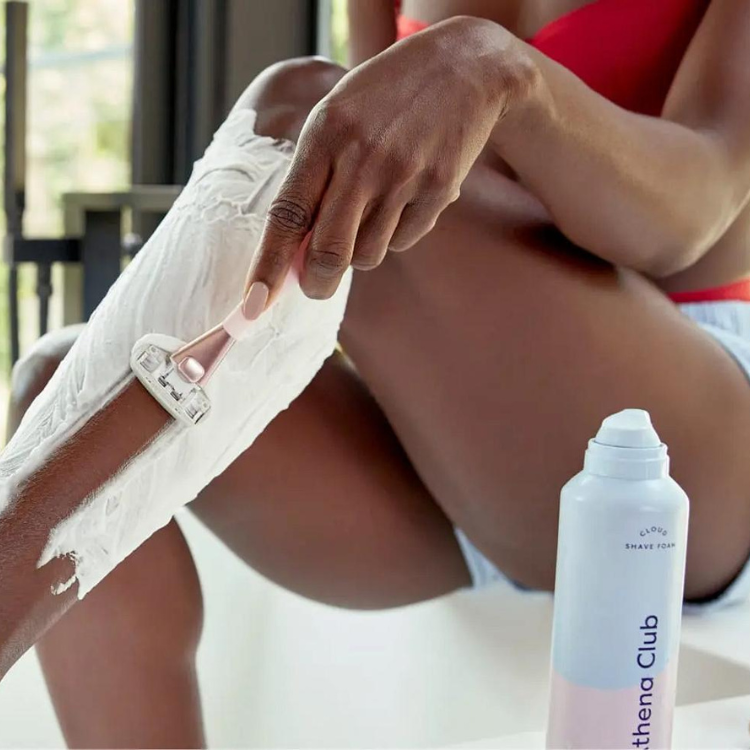 "This razor gave me the silkiest, smoothest shave I've ever had! I never get any cuts or scrapes, even on those hard-to-shave places."
Sure, runways and designers and editors are often the catalyst for what everyone's wearing each season, but sometimes, a pop culture phenomena sneaks its way in and dictates trends just as much—and there never was a better example of that than in Gossip Girl. After years of nostalgically rewatching the show that made us all wear headbands and debate whether or not we should throw a tie on, Gossip Girl is back, and in addition to the pure joy of Kristen Bell—ahem, Gossip Girl's—voice ringing through our ears again, it's giving us a brand new, hefty dose of style inspiration for 2021.
We can't all attend Constance, but we can all get ahead of the trends by taking a cue from our new A-team, and luckily, they haven't had a single style miss yet. Ready to replicate the best of Julien, Zoya, and Monet? We've got you covered—and this time around, there's not a headband in sight.
The most iconic look of the season thus far? Julien's debut of the Met steps (and probably looking better than the art inside it). Looking preppy and effortless at the same time usually doesn't happen, but it sure does here.
top / top (budget) / earrings / bag / bike shorts / boots
Contrary to Julien's effortless prep, Luna is serving us with a look that's as preppy as can be and is showing that a matching set can seldom go wrong—especially when it's made of tweed and topped off with modern Mary Janes.
tweed jacket / blazer set (plus-size) / necklace / tank / tank (plus-size) / shorts / heels
If this look didn't make your jaw drop to the floor while you were watching episode one, you just weren't paying enough attention. This color-blocking-done-right, orange-and-pink ensemble is making us want to ditch a dress for our next formal event and opt for this instead.
top / top (plus-size) / earrings / pants / pants (plus-size) / heels
If this doesn't make you want to pick up plaid pants for this fall, I'm not sure what will. Paired with heeled boots, a plain tank, and a high pony, it's wear-ably preppy in all the right ways.
tank / tank (plus-size) / pants / pants (plus-size) / bag / bracelet / boots
It's been a minute since we've reached for our bomber jackets, but this is making an argument for them coming back into our lives in 2021. This look makes the bomber jacket modern by pairing it with a shirt dress, baguette bag, and topping it off with a pair of chunky boots. If there ever were a perfect transitional look, this is it.
shirt dress / shirt dress (plus-size) / bomber jacket / bomber jacket (plus-size) / bag / boots
We love a black blazer moment, especially when it's made a bit edgy, like with Zoya's look is here. With a slicked-back pony, silver accessories, and white sneakers, the blazer is less formal and more New-York-cool-girl.
tank / tank (plus-size) / hoops / blazer / blazer (plus-size) / trousers / trousers (plus-size) / sneakers
This is one of the more understated looks from episode one but one worth noting nonetheless. While two-thirds of Julien's posse is generally seen opting for a blazer, Monet's look here shows that denim jackets can still work in 2021 if they're styled right. The key? Playing with a bit of color and a trendy boot.
jacket / jacket (plus-size) / bag / skirt / skirt (plus-size) / tank / tank (plus-size) boots
the best dressed of the Kardashians