There's just nothing like a fresh, vibrant, healthy recipe to make me feel as though I can conquer the world (clearly, my bar is set pretty low here, guys). I wander a grocery store or—better yet—the farmers' market for inspiration, relishing over the fruits and veggies and the endless options they present. As much fun as all of that is though, sometimes, it's stressful or tiring to go in blind and hope that inspiration will simply strike—you just really want it spelled out, to be told how mangoes and peppers and red onion can come together to make a salsa or how tossing vegetables in a flavorful (but easy!) sauce will make them way more delicious. Luckily, the internet is filled with healthy recipes that do just that.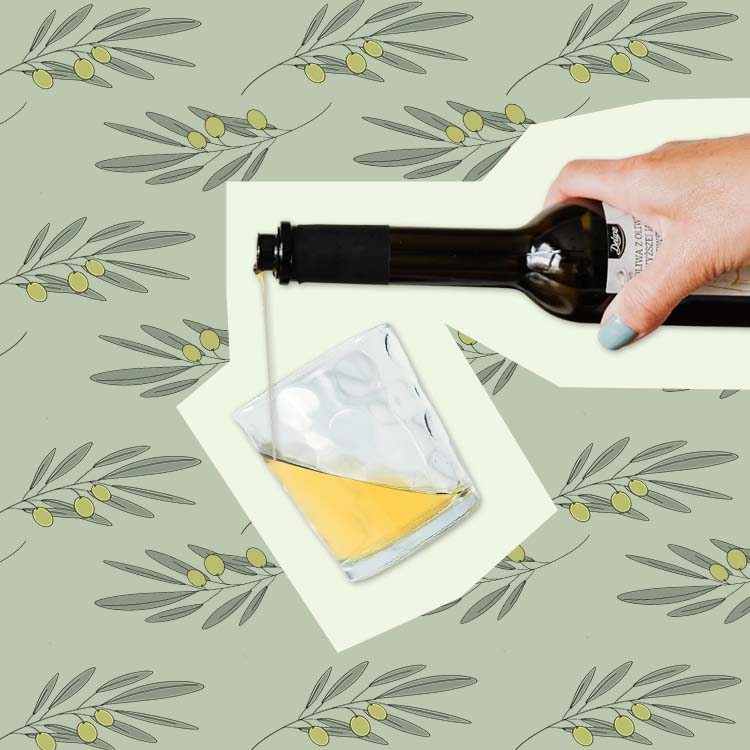 we love olive oil, but this seems a bit too far... or is it?
From vegetable skewers to strawberry salsa, here are 23 healthy recipes that you should absolutely make this week—and all summer long.