If there's one thing about the holidays, it's that you are seeing everyone you know. Your family, friends both new and old, co-workers at office parties, past flings at your hometown bar, that girl you kind of knew in high school and aren't sure if it's weird to say hi when she's next to you in line at the grocery store—truly no where is safe. It's the season of being prepared to see anyone at anytime, so having some go-to holiday makeup looks under your belt will have you feeling confident, looking gorg, and ready for any and all occasions.
your one-way ticket to your cool, calm, and collected era
But don't worry, holiday makeup looks do not have to mean drawing snowflakes on your cheeks and Santa hats on your eyelids. This year, we want to pull looks that are on-trend, simple, and can even easily work year-round if your heart desires. We dug into the never ending mountain of beauty tutorials on the internet to find the best ones around, so you can spend more time sipping on your spiked egg nog. Here are 10 holiday makeup tutorials that will help you look and feel like the coolest gal around this holiday season:
1. Green & Gold Under Eye
Colored liners have been all of the craze in 2022, so this moment was a definite must-include. Adding the subtle touch of gold on top of a deep, matte green shade on the under eye is perfect for a classy yet out-of-the-box holiday party look that will make your natural eye color pop. It's like if your eyes were a Christmas tree, but in a really good, cool-girl way.
ColourPop
Urban Decay
2. The Classic Glam
As we flow through the beauty world's natural cycle of trends that come and go, the classic glam look will truly always be in style. A simple smokey eye, long lash, and bold lip—you really can't go wrong with this look for any and all holiday affairs. If you're looking for a timeless option to lean on, look no further.
3. Cold Girl Chic
@avreyovard

disgustingly homesick the last few days so thought i would act like it's cold outside (⭐️ @zoekimkenealy thanks for the tutorial ❄️)
Trying to get the look of "I'm braving 30 degree weather" isn't necessarily a beauty trend I saw coming, but I'm definitely obsessed. The combination of both pink and peach blush all over your T-zone along with a flushed, dainty lip gives a soft, feminine glow perfect for an ultra-simple day time look.
ONE/SIZE
Glossier
4. Simple Rhinestone Eyes
No, using rhinestones in your makeup looks does not have to be as intense as Euphoria. Adding just a couple of gems to a super simple or even bare eye is an effortless way to channel that clean, cool-girl moment. Imagine this serve at a New Year's Eve party…absolutely yes.
Ardell
Get Stonned
5. Smudged Liner & Shimmer Lid
Smudged liner has been coming in hot with the resurgence of the 2014 Tumblr era, and I am 100% here for it. Contrasting the dramatic liner with a lighter, pretty shimmer shadow does give a bit more of a "holiday cheer" vibe and a little less of a "I'm starting to listen to Paramore again" vibe, though, which is perfect for any holiday dinners or gatherings on your agenda.
RMS Beauty
Covergirl
6. Glowy Skin for the Dry Girlies
With the cold holiday season comes inevitably dry skin, but you do not have to settle for cracked and flakey bases this time around. Prioritizing a hydrated and glowy base will help the rest of your look shine to it's fullest potential, and have you feeling like a glazed donut on even the coldest days of the year.
7. Only One Shadow Needed
Lazy makeup gals, it's your time to shine. At the end of the day, nothing makes a look easier than only needing to use a singular product. A pigmented liquid shadow with just a light layer of mascara to finish makes for a lovely smokey eye, giving you a pro MUA-esque look with basically zero effort.
Jouer Cosmetics
8. Sleepy Eyes: Holiday Edition
Seeing A-listers like Billie Eilish and Emma Chamberlain popularize the sleepy eye was exactly what chronically tired girlies everywhere needed, and it's definitely been one of the most popular makeup trends of 2022. On top of the look's deep under eye shading, adding that holiday classic sparkly lid brightens it up to bring some festivity to the table.
9. Fool-Proof Shadow for Every Eye Out There
If you don't necessarily love doing your makeup but want to show up and show out for all those hometown holiday run-ins, this is the video for you. This very natural, incredibly easily eye look works for every kind of eye shape, size, and color—a fool proof way to ensure that literally anyone can indulge in some holiday glam.
ColourPop
Glossier
10. Bold Red Liner
If you want to go big, go bold, and be the moment, this monochrome red eye look is perfect for the job. What can I say, colored eyeliner is doing it yet again. If I saw you in our hometown bar stunting this look with a matching red lip, I'd probably spit take my drink and bask in the fact that you definitely did not peak in high school.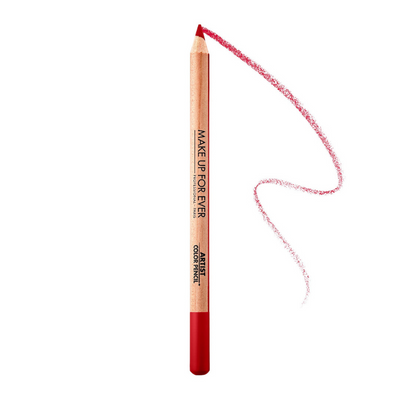 Make Up For Ever
MAC Cosmetics