So you've lost that lovin' feeling (cue Tom Cruise, AKA "Maverick," singing in Top Gun). That's OK—being in a sexual rut is totally normal (and you're not a failure for experiencing it). Not convinced? According to a survey conducted by Headspace and Peanut, 75% of women have experienced low sex drive. What's more, another study found that only 10% of women easily reach the "Big O" on a regular basis. But let's be real: Being in good company doesn't help the situation when all you want is to get in the mood and get down to (horizontal) business. The good news is there are simple and natural ways to help kick your sex drive in high gear. I sought the advice of a range of holistic experts—from a doctor of Chinese medicine to a certified sexological bodyworker—on how to have better orgasms and libido. Ahead, they share their most powerful, orgasm-guaranteed tips for improving libido. Goodbye, dry spell. Hello, mojo.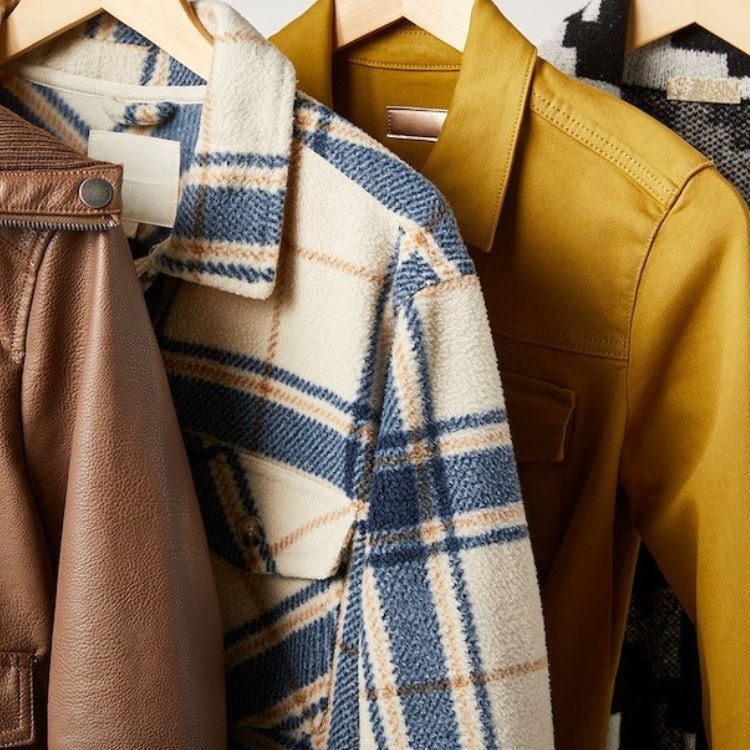 ...and it's wallet-friendly
1. Dr. Taz Bhatia, M.D.
Meet the expert
Dr. Taz Bhatia, M.D.
Integrative Health Expert, Founder of CentreSpringMD, PBS Host, and TEDX Speaker
Dr. Taz is a board-certified integrative and holistic medicine physician who gained national recognition as a best-selling author of the books, "What Doctors Eat" and "Super Woman RX." She also has her own PBS special, "Super Woman RX with Dr. Taz."
"While there may not be scientific evidence on their effect, certain foods are known to get a rise out of your libido. And who doesn't need an excuse to indulge in a little chocolate? Chocolates, oysters, figs and hot peppers are said to have aphrodisiacal powers. While tomatoes and broccoli aren't the sexiest foods in the fridge, they are known to excite your libido as well. You can also try pomegranate juice; its deep sultry color is stimulating and can give you a boost in the bedroom. But be sure to toss out the baked goods and the cheese plate, as refined carbs like white bread are libido killers."
2. Kiana Reeves
Meet the expert
Kiana Reeves
Sex Educator, Sexological Bodyworker, Pelvic Care Practitioner, and Certified Doula
Kiana Reeves has been practicing in the field of sexual wellness and female reproductive health for over 10 years. Her career began in birth work as a full spectrum doula, working with mothers and families during birth, postpartum, abortion, and miscarriage. Her background in pleasure, intimacy, and sexuality is informed by her work as a certified somatic sex educator.
"Get clear on what you want your sex life to look like and become dedicated to it. We're creatures of habit and sometimes our habits don't support the type of passion and sexual connection we actually want. Ask yourself (and your partner if you have one) how many times a week you want to spend connecting sexually and then put it on the calendar. This will prepare you mentally to set that time aside, and then commit to using all of your tools to awaken and stir your own desire. This can look like sensually massaging each other, dancing together, taking a bath with aphrodisiac herbs before you connect, and using all-natural supportive sexual wellness products to help activate the process of arousal and pleasure so that when you do engage sexually, you really are able to feel the pleasure you desire."
3. Sarah Donner
Meet the expert
Sarah Donner
Integrative Hypnotherapist, Holistic Health Coach, and Founder of Siva Wellness
Sarah Donner is the founder of Siva Wellness, a brand that focuses on improving mental health through integrative hypnotherapy and holistic health coaching. Donner is a certified expert in Reiki, holistic health coaching, and hypnotherapy.
"Balancing your hormones is key to better libido and life in general. Getting a full hormone panel done and making educated decisions from there is an amazing start. Building a relationship with your body and observing how you feel during the different stages of your cycle, after a stressful month at work or when you are on vacation, can give you a lot of clues already. The key here is to listen and take notes. There are great natural remedies, like ashwagandha, seed cycling, reducing caffeine consumption, and decreasing stress, that help balance your hormones."
4. Dr. Janine Mahon
Meet the expert
Dr. Janine Mahon
Doctor of Chinese Medicine
A visionary in women's self-care, Dr. Janine Mahon is a nationally board-certified acupuncturist and herbalist (NCCAOM) and a licensed doctor of Chinese medicine. Dr. Mahon is the founder and creator her own line of restorative oils and elixirs formulated to help support a deeply-connected, intimate sense of wellbeing.
"What we choose to think about greatly impacts our health (yes, it is easier said than done!). There are always things to worry about and we don't want to deny those emotions. Taking a brief moment throughout the day and choosing to notice beauty in whatever form inspires you is key in transforming that energy to awaken your libido. Our Qi (life force energy) needs to be abundant and flowing smoothly for us to experience good health. When a person lives under constant stress and pressure from the feelings of worry, anger, and fear, our Qi starts to be consumed, which in turn depletes our sexual energy and libido. When this energy is drained, we do not have enough to feed our spirits and create joy."
5. Steph Morris
Meet the expert
Steph Morris
Love, Sex & Relationship Coach and Breathwork Facilitator
Steph Morris is a sex and relationship coach who works with women to experience the magic within their bodies and own who they are so that they can live a turned-on and turned-up life. She guides women to balance their masculine and feminine energies and unlock their sexual power so that they can feel more pleasure, have better orgasms, and create the intimate and loving relationship of their dreams.
"By slowing down and bringing in different textures, flavors, smells, temperatures, speeds, and music, you allow yourself to get the mood warmed up, and your body slowly starts to open up. Engaging your senses and savoring in the experience gets you into your body and turned on before you've even moved into any sexual activity. This is essential for women as the average time it takes for a woman to warm up and get turned on is between 20 and 40 minutes. Your body has to be a full 'yes' before you move into any sexual stimulation, a very important factor in determining whether an orgasm occurs. Light a candle, play some sensual music, and get some essential oils and toys to weave in your senses and warm you up before getting sexual."
6. Lisa Bermudez
Meet the expert
Lisa Bermudez
Yoga Teacher and Ayurveda Expert
Lisa Bermudez is an Ayurvedic coach, yoga teacher, educator, writer, and skydiver. She has completed dozens of certifications across a wide scope of practices in yoga, meditation, Ayurveda, and Reiki. Her credentials in Ayurveda include a 100 hour training from the Sister Science along with several other Ayurvedic coaching certifications.
"If you're operating from a place of love at all times, you'll already be tapped into your self-care and you'll also understand how important loving communication is. The way you talk to yourself and to the people in your life directly reflects your quality of life. When you're loving and feeling loved, you'll be more aligned with what you need to have a healthy libido and better orgasms."
and How You Can Tap Into Yours