Valentine's Day is an important day of the year meant for celebrating love, indulging in chocolate, drinking champagne, and enjoying fancy food. But another (far superior, IMO) holiday takes place on the day before. Yep, we're talking about Galentine's Day.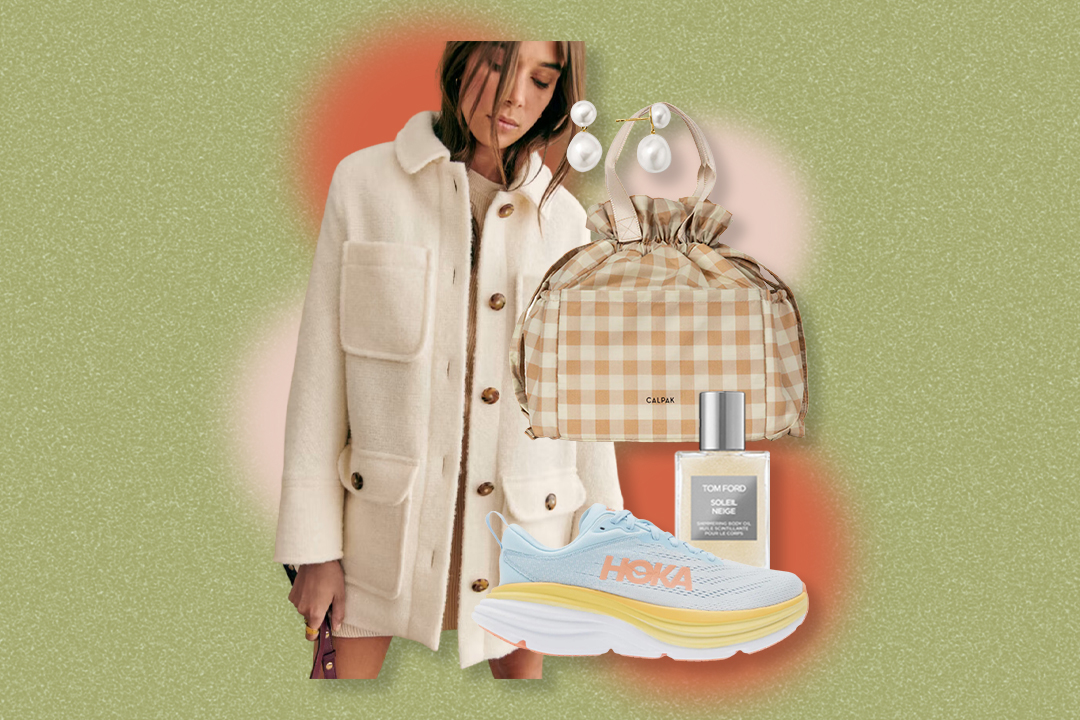 February 13th, AKA Galentine's Day, is an opportunity to enjoy all those romantic things—but with our true soulmates: our best friends. Not that we need an excuse to have a party with our girlfriends, but if we did, Galentine's Day would be it. There is nothing better than getting together with your besties to celebrate your friendship with sweets, champagne, and, of course, the cutest outfits, so we'd highly recommend marking the occasion appropriately.
Read on for everything you'll need to host the ultimate Galentine's Day party for you and your besties this year.
How to Host the Best Galentine's Day Party
Start with the basics
There are no specific rules for a Galentine's Day party, so you can plan it however you want. Make it a brunch, a cocktail party, a craft party, a slumber party, or even just a casual hangout with your girls. Once you choose your vibe, you can decide on additional details. Do you want your friends to bring food to share? Should it be a themed event? Do you need everyone to pitch in for an activity? Nail down the basics first so you can send out your invites and start planning the fun!
Glam up your space
When I think of Galentine's Day decor, I think pink, red, and lots of glitter. Keep it bright and fun, and think through photo opportunities as you decorate. Hang a Galentine's banner, or create a full balloon wall for a perfectly over-the-top backdrop. Blow up heart-shaped balloons and string up paper hearts to add more depth to your decor.
No Galentine's Day gathering is complete without something to snack on, so set your table accordingly. Start with a simple pink or red tablecloth, heart-shaped plates, and fun napkins. Set out cute glasses for drinks and provide pink or red straws for sipping. For an added touch, place fresh flowers around your space and sprinkle confetti around the tables. The way I see it: the more confetti, the better.
Set the menu
One of the best things about Galentine's Day is that it doesn't have to revolve around a fancy multi-course meal. Honestly, the best foods for the occasion are snacks and appetizers. And if your guests are bringing an app to share, then your work here is done.
But if you're handing the food, be sure to keep it simple. Throw together a charcuterie board, serve a few dips with chips and crackers, or warm up some frozen appetizers from Trader Joe's. Don't forget the chocolate-covered strawberries and other sweet treats for dessert!
Add some glitz to your cocktails
If you need some inspiration for your drink menu, a quick search on TikTok for "Galentine's cocktails" will serve up no shortage of delicious-looking pink drinks. Stick to a classic by serving sparkling rosé or champagne, or try something new by adding candy, fresh fruit, or edible glitter to your drinks. If you want an alcohol-free option, mix up something like this sparkly raspberry mint mocktail. Personally, I'm adding edible glitter to just about everything at my Galentine's party this year.
Choose the main event
There are so many fun ways to celebrate Galentine's Day with your girlfriends—some of my go-to activities are spa nights, rom-com movie marathons, or game nights. You could also make it a gift swap and have each guest bring a book, a bottle of wine, or their favorite beauty product to exchange. Alternatively, host a cocktail-making competition where each person whips up their own specially-made drink to serve to the group.
If you and your friends want something more hands-on, try a guided activity such as a charcuterie board class, a paint-and-sip night, or a bouquet workshop. If you need help coordinating, reach out to local businesses that may be able to host a private event in their space or come right to your home for a workshop.
Give some goodies
Remember those goody bags you'd get at every kid's birthday party growing up? I'm all for bringing those back. Curate a small gift bag for each person filled with things like chocolate, travel-size beauty products, a candle, mini bottles of champagne, and, of course, a personalized Galentine's card.