When we were kids, Valentine's Day had nothing to do with having a significant other. We exchanged valentines with everyone in our class (maybe writing special notes for our best friends and our crush, of course), and there was no wallowing in being single whatsoever. We dressed up in our cutest festive accessories and ate all the treats because it was officially the season of love. If you're ready to get back to your roots and make this holiday about celebrating your best girlfriends again, these Galentine's Day ideas are your answer.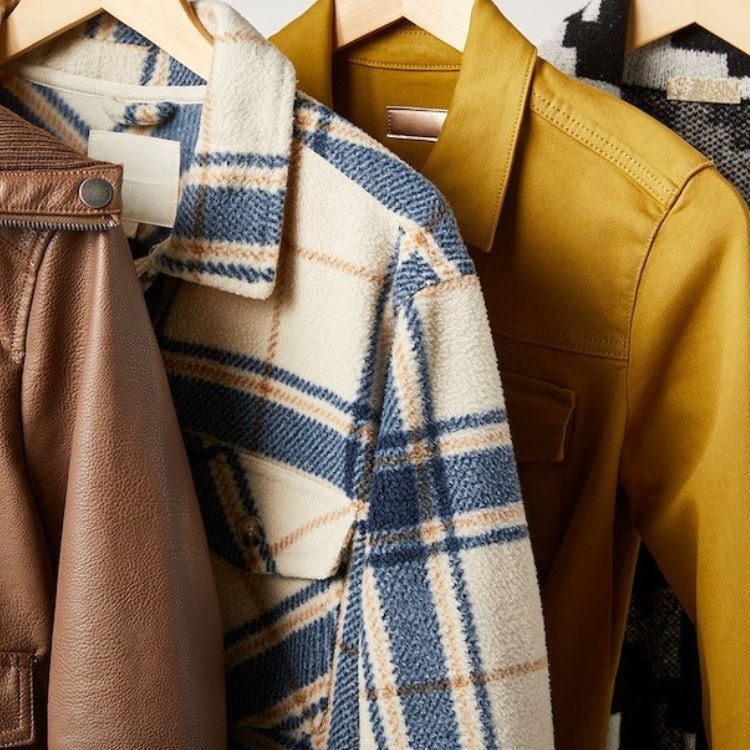 ...and it's wallet-friendly
Galentine's Day takes all the fun stuff about V-Day and makes it all about your besties. Whether your whole crew is single, everyone has a partner, or it's a mix, a Galentine's Day celebration is the best way to spread love. While my friend group opts for a movie marathon sleepover most years, there are tons of ways to up the ante on your Galentine's Day festivities. Scroll on for our best Galentine's Day ideas to share the love this February 13.
1. Host a book swap party
Anyone else have a pile of books lying around that you've recommended to your friends but forget to bring every time you see each other? Same. Make it a whole event by inviting everyone to bring their favorite books to swap with the group. You'll leave with a whole haul of new books to read, and then you can come together in a few months to swap with one another again. This is a genius way to start a book club without even having to try, and everyone gets to save a few bucks.
2. Have an at-home spa night
When was the last time you and your friends wore face masks, painted each other's nails, and relaxed together? Probably middle school, TBH. Gather at someone's place and have all of your friends bring over their favorite self-care products to share (if it's sanitary, of course). Place everything in the center and go at it with all the face masks, massage tools, scrubs, pumice stones, hair masks, nail polishes, and more. And if the nostalgia alone isn't enough to convince you, just think about all the beauty products you'll get to try—free of charge.
3. Take a bouquet-making class at a flower shop
If you're itching to get out of the house but want to do more than your typical "dinner and drinks," try signing up for a class somewhere. As we head into spring, one of my favorite recommendations is to take a bouquet-making class from a local flower shop. IMO, Galentine's Day ideas truly don't get much better than this. You'll get all of the tools to make your own bouquet, learn how the pros do it from scratch, and get to take it home with you. Take a note from queen Miley and buy yourself flowers from now on.
4. Break a sweat together
Sometimes, getting everyone together for a night when everyone's busy AF just isn't happening, so why not make your Galentine's Day something you already have in your schedule? If your crew is filled with workout lovers, pencil each other in for a shared fitness class. Whether you all drop in at a boutique fitness studio, bring each other as guests to your gym, or just get together at someone's place to do a class, it's a fun way to spend a little time together that you don't have to cram into your schedule. And if you're in an LDF (long-distance friendship), this can easily be done virtually.
5. Have a rom-com marathon
A movie marathon is an obvious choice, but sometimes, you gotta stick with the classics. Gathering around with a giant bowl of popcorn, a heart-shaped pizza, and a glass of vino is the quintessential Galentine's Day activity. Want to kick it up a notch? Go for a theme. Maybe you watch each person in the group's favorite rom-com. Maybe you watch a string of classics or opt for a handful of movies you've never seen. We also love going for a full series, like To All the Boys I've Loved Before. There are no bars to your movie night's possibilities.
6. Sing along at karaoke night
Whether you head to a local bar or put on your cutest Valentine's Day PJs and set up in someone's living room (or wear your PJs out to a bar…), a karaoke night with your girls is guaranteed to be a good time. This is one of our favorite Galentine's Day ideas because it's impossible to not have fun while singing karaoke, especially with your besties. Whether this Valentine's Day has you feeling lovey-dovey or you're raging from how terrible cuffing season is going, there's a song for that.
7. Go to a wine-tasting event
If you and your besties love sampling wine, add this to the top of your Galentine's Day ideas list. Many wineries and vineyards put on these events throughout the year, so look for one in your area and sign yourself and your gals up. You can spend the evening sampling new wines, snapping the perfect Insta-worthy pic, and making memories. You may even go home with a new favorite bottle!
8. Go to a romantic dinner
Romance isn't reserved for couples, especially on Valentine's Day. Get your girls together in their cutest Valentine's Day outfits, and make a reservation at a fancy, romantic spot. Maybe you drop in for a cocktail somewhere before heading to a candlelit dinner. There's no denying the fun you and your besties can have while sitting at the back of a dark restaurant, am I right?
9. Have a PowerPoint party
If you're on TikTok, you've definitely seen these. Everyone comes to the party with a PowerPoint presentation on a topic of their choice. It's a funny way to come together and talk about everyone's favorite topics, especially in regard to pop culture. Some ideas for your PowerPoint include: "Everyone in Twilight I Could Beat in Hand-to-Hand Combat," "A Definitive Ranking of Every Meg Ryan Rom-Com," "How I Get Out of Bed Every Day Knowing I'm Not Marrying Harry Styles"—you get the idea.
10. Catch a local comedy show
As if a night with your friends could possibly include more laughs than it already does, consider catching a comedy show together. Pro tip: get there early, grab a pitcher of margaritas to share, and sit as close to the stage as possible. That way, your group will be in the view of the performer and you're more likely to get picked on, which will only make the show that much funnier. You could also consider heading to an open mic night for plenty of cringe-worthy moments to look back on for years to come.