Valentine's Day gets a lot of hate, and while it may have a reputation today as a "Hallmark Holiday," it actually is one of my favorites—even as a single person! Of course, I agree with the "you should express your love daily" mindset, but just like a birthday is a good excuse to celebrate yourself, Valentine's Day is a good excuse to celebrate your love. Do you need an excuse? No. Is it nice to have an excuse? Yes. Do all couples sometimes need the reminder? Definitely.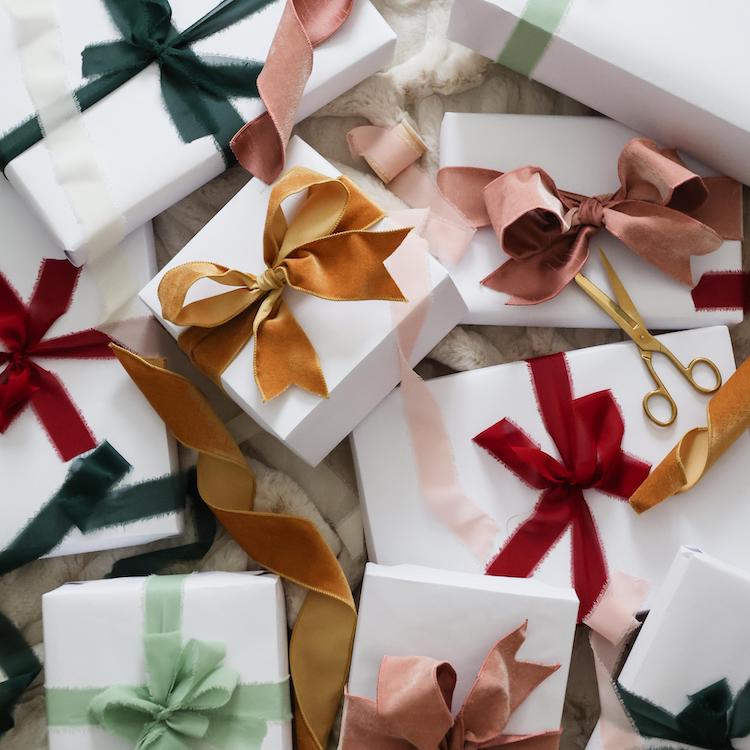 the perfect gifts for everyone—and we mean everyone—on your list
Valentine's Day may be basic, but I'm all for it. I love the color scheme, the flowers, and the wide array of chocolate and heart-shaped foods. So whether you're in a relationship and celebrating with your partner or planning a date night with your friends, we rounded up a few of our best Valentine's Day date ideas that go beyond just dinner and a movie.
1. Play a game or do a puzzle
Did anyone else stock up on puzzles and board games during the early quarantine days? Pull 'em back out because this is a great idea for an at-home date night. I love playing games or doing puzzles as an activity with a partner because it is more involved than just turning on a movie or TV show. In other words, there is less of a chance that you'll be scrolling through your phone while playing Scrabble than while watching How I Met Your Father together. I recommend Esther Perel's game Where Should We Begin; it's sure to bring you and your partner closer, no matter what stage of the relationship you're in.
So order takeout from your favorite restaurant or cook a meal and set up for a night of board games. Don't forget the heart-shaped desserts!
2. Themed dinner and a movie
OK, I know I said no dinner and a movie, but even just putting a small spin on it helps make it special and different from every other night. Do you love Italian food? Cook your favorite Italian meal and watch a movie based in Italy (Roman Holiday, anyone?).
Or maybe you're both huge Harry Potter fans, so you cook a meal like one you'd have at Hogwarts—think Shepherd's pie, roast beef, boiled potatoes, and hot roasted nuts. Serve a feast and start a Harry Potter movie marathon. Bonus points if you come up with a themed cocktail or mocktail too!
3. Go on a wine bar crawl
I know what you're thinking: Bar crawl doesn't really scream "romance," but I find wine bars to be one of the most romantic settings. Pick three in your neighborhood, and you've got a whole date night planned already.
Order a snack and a glass at each and just spend the night chatting and learning new things about each other. Whether your relationship is newer or you've been together for years, you can always learn something new. Try asking each other the 36 questions that lead to love or take turns telling each other what you love about them or what experiences in your relationship you are most grateful about so far.
4. Take the day off and go on a day date
…or just spend it in bed. Is it just me or does doing absolutely nothing on a weekday feel so much better than on a weekend? Commit to spending the day together to celebrate your relationship in whatever way you want to. Just taking the day off to be together is a celebration in itself! Go for a walk, go to your favorite restaurant, or spend the day inside just enjoying each other's company.
5. Breakfast in bed
On the topic of staying in bed all day, don't rush out of bed on Valentine's Day! You can surprise your partner with breakfast in bed, or you can plan ahead and prepare something together for the two of you to enjoy that morning. There's something about taking the time to be together before any of the stress of the day interferes, and it is the perfect way to start a day meant for celebrating your relationship.
6. Do the things you say you'll always do
You know that restaurant you keep saying you'll check out or the recipe you bookmarked to make for your partner on a special occasion? What are you waiting for? Use Valentine's Day as a reason to do that thing you keep talking about doing. Maybe that means you book a weekend getaway and stay at a hotel you've always wanted to stay at. Or perhaps you make an appointment at a spa for a couple's massage or you go volunteer together for the afternoon and support a cause you both always talk about. Whatever it is, you'll feel good about doing those things you've always wanted to do and about the fact that you're doing them together.
7. Write letters to open next year
This is my favorite one and can be incorporated into any of the above, but it's also great for those who don't want to make a big spectacle out of V-Day (I mean, didn't we just buy each other presents during the holidays?). At some point in your day or night together, take a few minutes to write to your future selves. Write down what you love about your partner or about your relationship, or maybe write where you hope you both are this time next year. Just write something that you want your partner to see one year from now and that you know they'll enjoy reading. Maybe you feel like you didn't plan the most romantic celebration this year, but writing these letters will absolutely cover you off for next year.