Moving into a new home is incredibly exciting. Of course, there are a few grueling weeks of unpacking, arranging furniture, hanging art, and generally getting settled, but once moved in there is only one thing to do: throw a housewarming party! It's the perfect excuse to get your friends together, show off your new space, and have a few cocktails.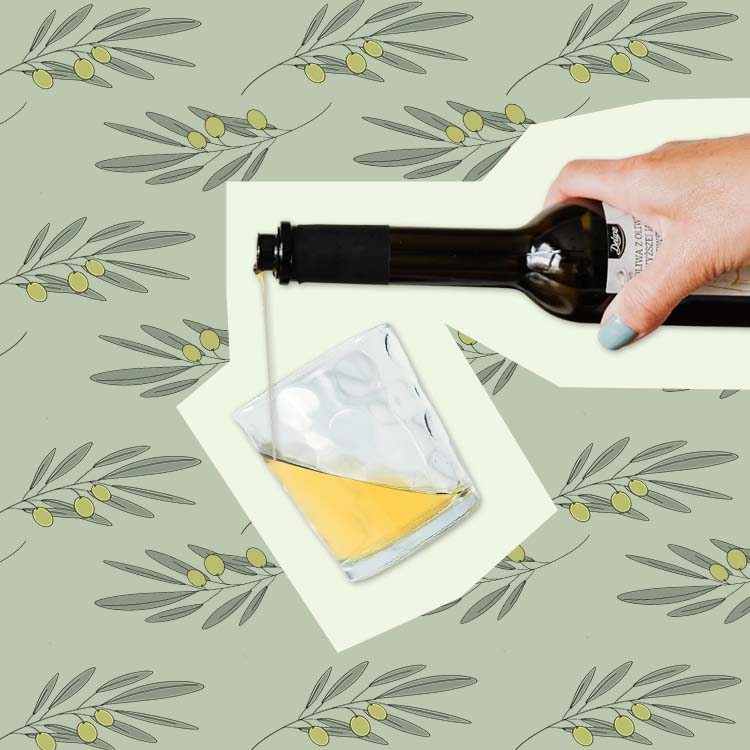 we love olive oil, but this seems a bit too far... or is it?
If you are on the receiving end of this invitation, you'll want to bring a thoughtful yet practical housewarming gift. Instead of filling up a friend's home with useless knickknacks, give them something they will actually use. Here are a few gifts your friends (and your wallet) are sure to appreciate.
1. Cozy Throw
Netflix and a soft blanket go together like chocolate and peanut butter—no couch is complete without one. Be sure to choose a neutral color so it will easily match any furniture.
1. Sierra Ombre Throw | 2. Seabreeze Cotton Throw | 3. Modern Wool Throw | 4. Gray Wind Farm Patterned Throw
2. Cheese Board
Everyone loves a good charcuterie and cheese spread to nibble—what better way to serve it than on a beautiful board?
1. Marble and Wood Cheese Board | 2. Pineapple Cheese Board | 3. Cheese and Crackers Serving Board | 4. Olivewood Slice Cheese Board
3. Set of Juice Glasses
Instead of gifting a set of wine or champagne glasses, opt for something a bit more practical. Your friend will think of you every morning!
1. Polka Dot Glasses Gift Set | 2. Color Pop Juice Glasses | 3. Jadeite Tumbler | 4. Squeeze Juice Glasses
4. Custom Stamp
What better way to celebrate a new home than with a custom address stamp? Pick a design and font that reflects your host's personality—Etsy is definitely your friend on this one.
1. Flourish Design Co. Custom Stamp | 2. Fawnsberg Drift Stamp | 3. Sycamore Street Press Branches Custom Stamp | 4. Bike Address Stamp
5. Fancy Flavorings
There are a few things each kitchen must have, so why not upgrade kitchen basics (salt! olive oil!) to something more flavorful?
1. Nudo Olive Oil | 2. Antico Frantoio Muraglia EVOO | 3. Le Creuset Stoneware Salt Crock | 4. O & Co. Fig Balsamic Vinegar | 5. Olde Thompson Himalayan Pink Salt
feature image: Hither & Thither