Prior to moving into my little rental bungalow here in Christchurch, New Zealand, it had been two years since I had a home of my own. After traveling full-time for a year and sleeping on my best friend's couch for longer than she bargained for, moving into a permanent home again felt reminiscent of moving into my first real college apartment. Only this time I was nearly 30, and there was definitely no hope for a parent-sponsored IKEA trip. Instead, my boyfriend and I moved into our new home with just the basics: sheets, towels, and a mattress.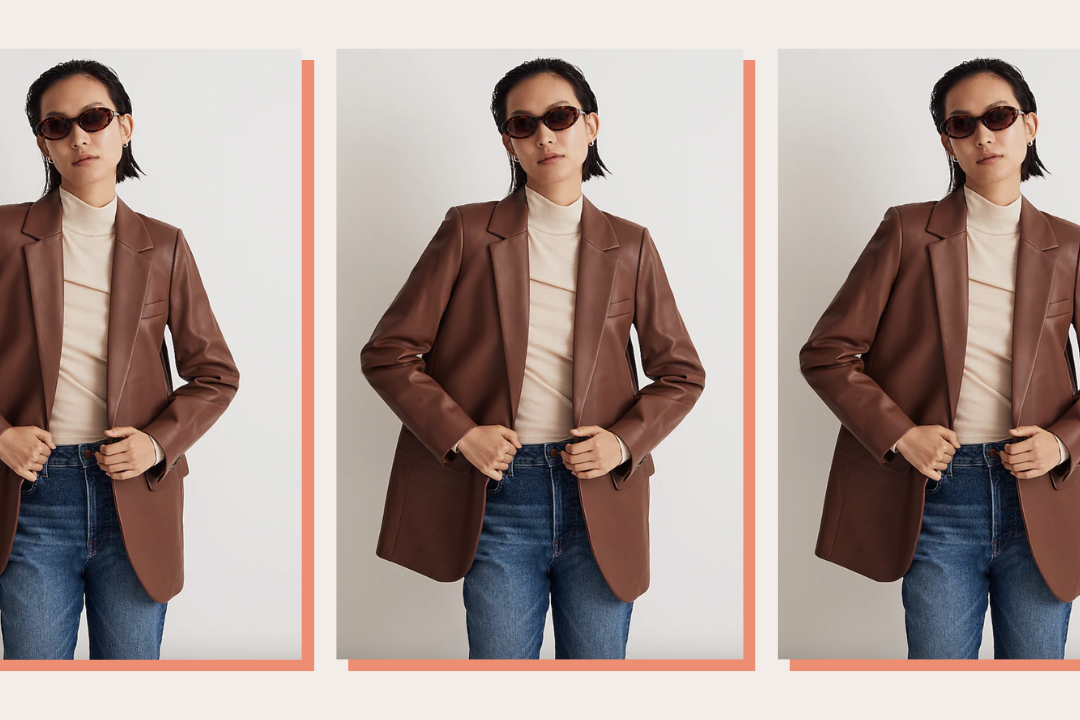 time for your fall wardrobe update!
As a freelance design and lifestyle writer, my inbox and Instagram feed is inundated with its fair share of stunning spaces. I still love poring over those images for inspiration, but I'll be honest: a brand new couch from Pottery Barn is out of the question, let alone an Hermes throw blanket. While there are plenty of less expensive sources to furnish your home (namely places like IKEA, Target, and Home Goods) the quality can, at times, be questionable, sending you into an endless loop of replacing poorly constructed pieces. Instead, I turned mostly to thrift stores and the online second-hand marketplace to furnish each room in our home for less than $500 USD.
On top of being able to create a home with way more character than if I had only purchased from the big box stores I could afford, I was also able to minimize my carbon footprint by repurposing older (but often more well-made!) pieces. Today, I'm divulging all of my best tips to help you do the same. Grab your notebooks, guys and gals! Thrifting 101 is officially in session.
How to Source Second-Hand Couches and Chairs
Upholstered furniture is typically the biggest budget-buster when it comes to furnishing your living space, but it's also the most important. I'm all for investing in a great couch if and when you have the budget to do so, but that doesn't necessarily mean nixing the idea of going thrifted or vintage.
Before
After
Tip #1: Consider reupholstery
My living room couch and chair are both second-hand finds that I scored for just $1 each! The couch was advertised online with ripped upholstery, but I liked how clean and simple the lines were, so I decided to try my hand at this DIY No Sew Dropcloth Slipcover tutorial (I actually did sew the couch arms but mostly just figured it out as I went) until I can one day invest in having it professionally recovered. It's a temporary solution, but it's a great way to buy yourself time without having to sit on the floor for months on end while you save your pennies for a couch. It's worth noting here that reupholstery is not always less expensive than buying new. That will depend on your fabric and the couch you choose, but personally, I love the flexibility it gives my budget.
The accent chair was from a moving sale and belonged to the seller's grandmother, who quickly needed it removed so she could sell her home (hence the low price tag). While the fabric works just fine in the room as it is, I'll one day have it recovered in something a little more my style. Moral of the story: If you're on a budget, find pieces that have great lines, are made well, and that you can live with "as is," but could also be transformed into something you'll love even more down the line.
Tip #2: Utilize Craigslist and Facebook Marketplace
Search the name of your favorite furniture stores like "Pottery Barn" or "Crate and Barrel" on Craigslist or other second-hand online marketplaces to easily populate and sort the results that are most likely to have the style you're looking for. Curating the options with other keywords like "linen" or "mid-century" or "coastal" will also help lessen the overwhelm that many people feel when trying to sift through second-hand furniture.
Tip #3: If purchasing online, confirm if the furniture has been exposed to pets or smoke
Take my word for it, this tip is incredibly important when sourcing upholstered furniture. It's much harder to get the smell of smoke or pet urine out of a couch than a wooden side table (which can be sanded, refinished and painted). If possible, ask to view the pieces in person before committing to purchasing.
How to Get Past the Overwhelm and Start Finding Treasures
When I share with guests that my home is made up of 90 percent second-hand items, they're always surprised and insist they never have much luck when hitting the thrift stores. Don't lose hope! There's a method to the madness when it comes to thrifting, and I'm here to spill.
Tip #1: Get inspiration from shops outside of your budget, and then head to your local charity shop
While your local charity shop may not be as thoughtfully curated as the edgy vintage shop in your neighborhood, it's also bound to be way less expensive. I recommend first taking a walk around the more high-end second-hand stores to get a feel for what you like when you're in a less overwhelming setting, and when the pieces are (generally) in better condition. This will make it easier to spot a great pair of mid-century nightstands that just need a little soap and water or wood polish, or a vintage coffee table that could look great when styled with the right pieces.
Tip #2: Schedule one day a week dedicated to thrifting
Most people who say that they "never find anything" when they go hunting for thrift store finds actually mean that they didn't find anything the one time they tried. Thrifting takes a lot of patience and consistency. Personally, I head to my local thrift stores nearly every Saturday to see if they have anything new in stock, and I check the online marketplace almost daily. Thrift store furniture moves quickly and is constantly being rotated, so timing is everything! Stay the course, and you will eventually have success.
Tip #3: Context changes everything
I always get the nicest compliments on my home when friends come over, but it's rare that one particular piece is considered a "showstopper." That's because 99 percent of the time, context is what makes a budget-friendly room feel special. If you don't necessarily have the funds to splurge on a statement coffee table or your dream dining table, it's really going to be the mix of how all the details work together that makes the room sing. Focus less on individual pieces and more on how they can juxtapose or add weight, depth, or function to your space as a whole.
Tip #4: Invest in at least one "new" piece.
Choosing one or two pieces to buy new rather than second-hand can bring your entire space up to date, and often makes the difference between your home feeling "collected" or feeling dated. Sometimes these items can be as major as a rug or bed, and sometimes they can be as minor as a table lamp. Play around with what feels best, depending on the size of your room.
My Favorite Decor and Accessories to Buy Second-Hand
While furniture thrifting can be hit-or-miss and requires a lot of patience, I've found that you can almost always have success when looking for those special little trinkets that add character and interest to your home. Plus, saving on smaller details like art, tabletop accessories, and styling pieces makes a huge difference in maintaining your overall budget.
Coffee Table/Styling Accessories
I scored all of my coffee table accessories from the Salvation Army for a few bucks, and I use them daily. The brass bowl holds matches for the fireplace, while the taper candle holder is lit every single evening over a glass of wine. I love the tall silver vase to add texture and height, and I've also used it on my bookshelves or on the nightstand in my bedroom.
Storage Baskets
I own approximately 10 storage baskets, and I've gotten almost all of them second-hand. If they have a lid, I use them as an extra side table with bonus storage, a vessel for blankets and throws, logs for firewood, a place to hide pesky cords or internet routers, and more!
Art
Art is a major budget-buster, and while I love supporting as many local artists as I can afford to, I also love rummaging the thrift store for vintage finds that add character and soul to my home for just a few dollars. I've created quite a collection of hand-drawn streetscapes from cities all over the world, and they bring me tons of joy and remind me of my months spent traveling on my own.