Going foundation-free can be as scary as wearing your first bikini of the season; all your flaws that are usually covered up are on display for the world to see. But if you felt confident without foundation, it could not only save you extra time in your morning routine, but also save your pores the clogging that comes with applying heavy makeup. Whether or not you feel confident in a bikini, you can feel confident without a trace of makeup on your face.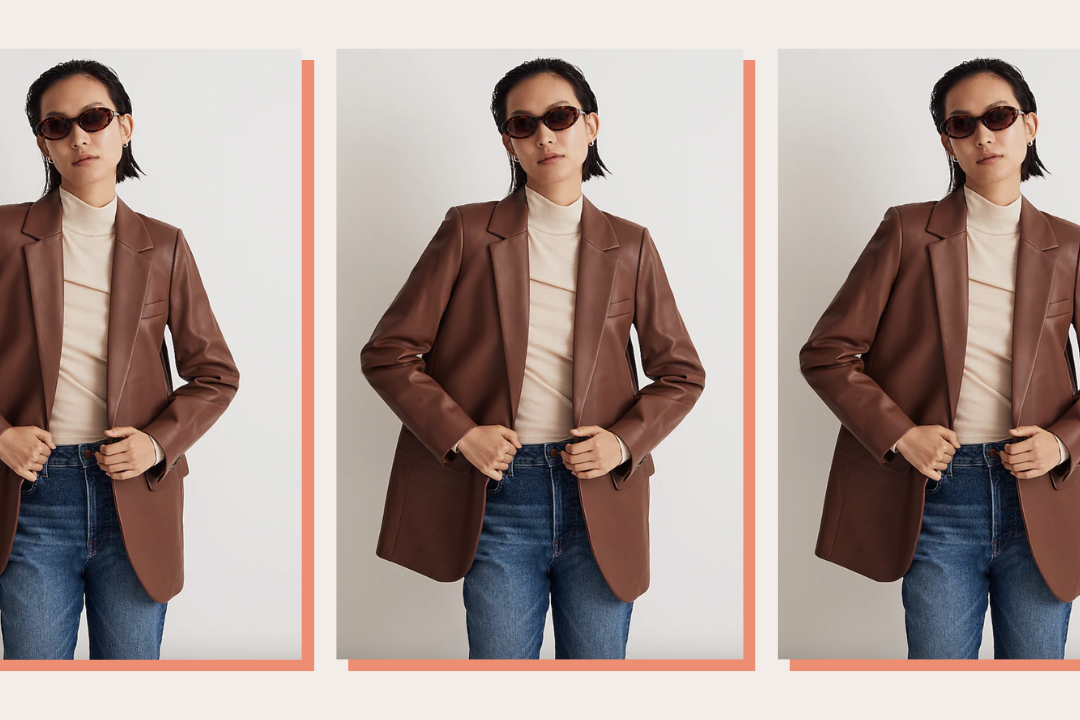 time for your fall wardrobe update!
Of course, everyone has different skin worries and woes. The reason you wear foundation may be acne, dullness, dryness, discoloration, aging, or dark spots. You may be able to get by on a light BB cream, or are so attached to your makeup that you sleep in heavy-coverage foundation. There are as many variations in skin types as there are in foundation brands. But there are certain changes you can make to your lifestyle that, over time, will improve your skin, no matter the problems you're dealing with, and make you confident enough to go foundation-free.
Think of your skin as an investment. The secret to going foundation-free does not have to do with quick fixes for pimples or a DIY face mask recipe that promises an immediate glow. Invest a little extra time and effort for your skin over time, and you might never need foundation again. Soon enough, you'll be tossing your liquids, powders, and concealer sticks to the curb.
Source: Seventeen
Start with Lighter Coverage
If the thought of totally ditching face makeup scares you, experiment with BB creams, tinted moisturizers, or light concealers until you find a makeup regime you feel comfortable with. Following these other steps, your skin will improve so the coverage you feel is necessary will become lighter and lighter until you feel comfortable without any at all.
Don't Ignore the Rest of Your Face
Whether you prefer your eyebrows plucked, waxed, threaded, or just slicked back with Glossier's Boy Brow, keeping them groomed as you like will make whatever flaws you have on your skin less noticeable. If you feel like a lack of foundation makes your overall appearance sallow or dull, put on a cheek and lip tint that looks natural, but will add some rosy color.
Source: @lydiaemillen
Intensify Your Daily Skincare
Your skincare deserves some extra time out of your day. I'm not suggesting you should commit to the 10-step Korean Skincare Routine (we are still busy women, after all!), but if you're still just using the same foaming face wash and basic lotion you've used since you were a preteen, it's time for an upgrade. Tailor your routine to your specific needs, based on your skin type. For example, if the issue is redness, a moisturizer with ingredients like licorice will calm inflammation, or if you have brown spots, add in a hydroquinone serum.
For help on building a skincare routine that's right for you, check out our morning routine and nighttime routine.
Source: Coveteur
Consider Investing in Treatments or Devices
The biggest changes in your skin arguably come from consistent treatments. Dead skin cells are hard to get rid of, and a build up can make skin tone look uneven and dull. A chemical peel, whether you get one for at-home or you go into a dermatologist/spa, removes dead skin cells and can miraculously clear acne and brighten the skin. A consistent facial (dermatologists recommend every 2-4 weeks for best results), can tackle whichever problem is specific for you.
Certain devices can also provide major skin improvements like NuFACE for aging skin or an LED mask for acne.
Source: @hbfit
Eat Right and "Eat Pretty"
No matter what you do topically to your skin, it can only go so deep. It is not only possible to build a beauty routine from the inside out, but is necessary for skin that glows without a drop of foundation. Ditch pore-clogging dairy and salty foods that dehydrate your skin. Focus on foods high in Omega-3 fatty acids which strengthen and hydrate your skin (sardines, chia seeds, walnuts), collagen-boosting vitamin C (broccoli, oranges, strawberries), and Vitamins A and E that are full of antioxidants (almonds, pumpkin, carrots). Jolene Hart's book, "Eat Pretty," the bible of eating for beauty, addresses what to eat to solve each skin problem. For what to add for your smoothie for flawless skin, click here.
How do you feel about ditching foundation? How do you give your skin a gorgeous natural glow? Share your tips in the comments!