Sure, new shoes are always fun, but one thing no one talks about enough is how hard it can be to break them in. We've all been there before: You're excited to wear that new pair of shoes you finally picked up and leave the house in the outfit you mentally planned that'll showcase them perfectly. The day comes, you wear them out, and by noon your feet are crying and you can't walk more than five feet without taking a break. Truthfully, you have nobody to blame but yourself—it sounds like you didn't take the time to break them in.
Of course, not all shoes need to be broken in, but a good amount do (and that includes many that are splurges and made with top-notch materials). From your leather boots to those lug sole loafers that are stunning but have a knack for rubbing at a heel, all you need to make your shoes work for you is a bit of TLC and prep work.
Before you pack your new shoes for a trip or slip them on for your commute to work, take the time to save your soles with these foolproof tips to break them in.
1. Wear them at home
Whether you're sitting at your desk or bringing the groceries in, slip into your new shoes so they can start to mold to the shape of your feet. A few wears will allow them to start to reshape to fit your foot, and it'll give you the chance to notice if there are any spots that are bugging you (like if they're rubbing at your ankle).
2. Invest in a shoe shaper
Of course there's a tool to do the handy work for you. A shoe-shaper is an adjustable tool that you place on the inside of your shoes to stretch them out in specific areas where you may need more room. Is your left foot bigger than your right? Does your heel rub too hard against the back of the shoe? A shoe shaper is your answer. After you've gotten a sense for how the shoes feel, you can adjust them accordingly with the help of a shoe shaper.
3. Try the sock and blow dryer method
An age-old hack to breaking in a stubborn pair of shoes is to use a little heat. Put on a thick pair of socks (or two) and put the shoes you're trying to break in on. Then, hit them with a little heat from your blow dryer. If you're worried about a specific area, like the back of a loafer rubbing, spend a little extra time there. The heat and extra cushion from the socks will help the material mold a bit so it no longer has that stiff, just-out-of-the-box feel.
4. Do your research
Unfortunately, sometimes a bit of research is essential before making a purchase, and the same goes for adding a new pair of shoes to your closet. If you know your problem areas when it comes to your feet, it's best to purchase a shoe that you know won't give you a hard time. From TikTok videos to scrolling through all the reviews on an online listing, seeing other people's POVs before you place your order is a must.
5. Don't rush into it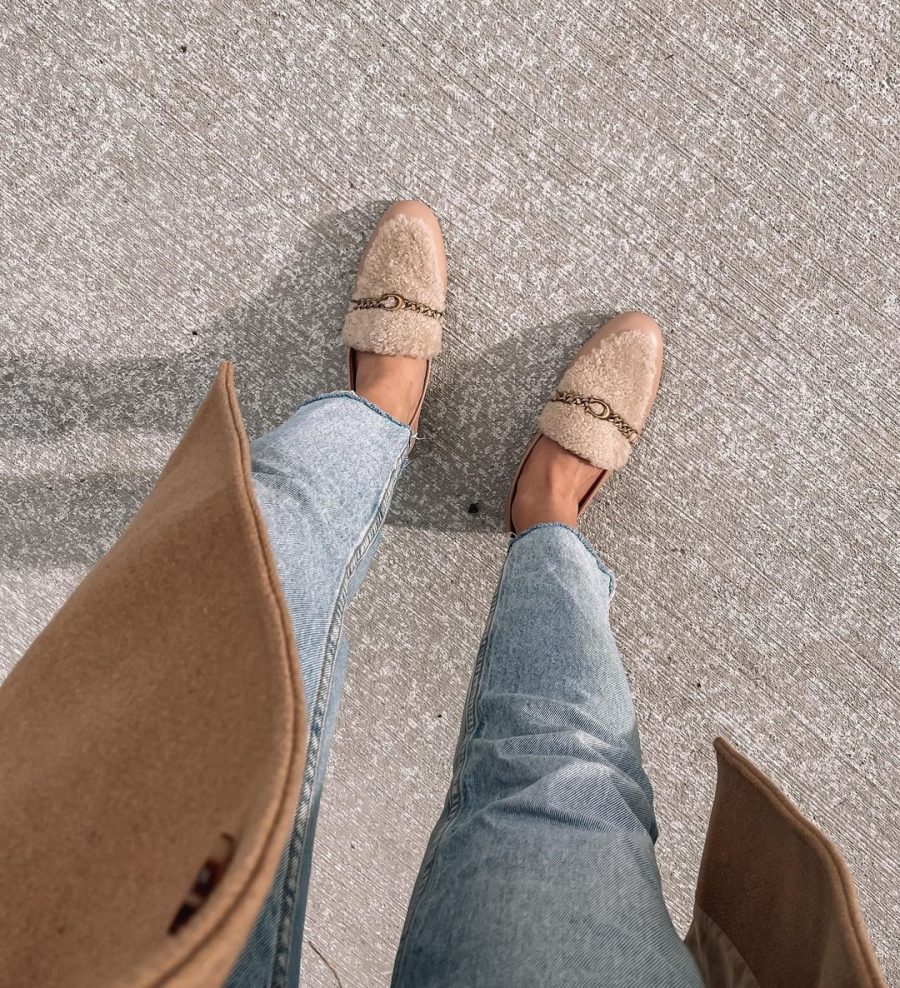 While it can be tempting to wear your new shoes around the house for an hour and head out the door in them the next day, patience is key. Don't put yourself in a position where you'll be stuck outside the house for 12 hours in shoes that might be giving you trouble. Take your time, ease into them, and your blisters will be a thing of the past.