Let's be honest: it's almost impossible to escape loafers right now. I'm not sure I'd even call them a trend, since loafers have always been in style, but the context of how they're worn is constantly changing. No longer just a workwear shoe, a classic black leather loafer can be worn just as much as a classic pair of black Converse. Seriously, they're just that versatile.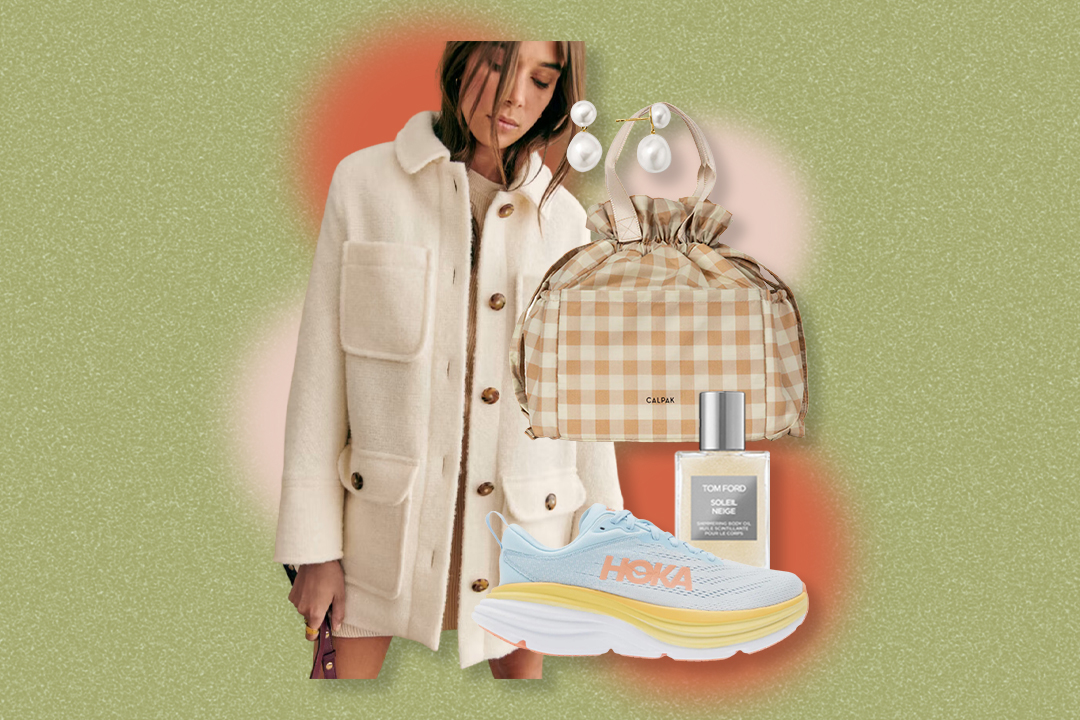 Through the rise of the trend, different loafer variations like brown suede, burgundy patent leather, and chunky platform soles have made the style anything but boring. Whether you're running out the door or just trying to find the finishing piece to your outfit, loafers have certainly become the go-to shoe for countless fashion enthusiasts. Sure, we love our tried-and-true fall boots, but it's time to let the loafers have the spotlight they deserve. We've got the perfect ways for you to style them down below, plus the ones we're shopping ourselves.
1. With a simple tee and jeans
A good pair of jeans and your favorite T-shirt is always going to make you look and feel good. To elevate the classic style, pair it with your favorite loafers. Ankle jeans, skinny jeans, wide-leg jeans—you name it, a pair of loafers is destined to compliment them perfectly.
2. With a trench coat and tights
Sophisticated yet effortless, a trench coat, skirt, and tights will never fail you. Frolicking around in tights is a feeling other clothes just can't capture. Complete it with a pair of loafers (and socks over your tights if you want to add a bit more visual interest) and you've got yourself a look.
3. With leather details
An all leather outfit? Sign us up please. Pairing leather loafers with other leather details is our favorite way to welcome in the changing leaves and colder weather.
4. With a dress and white socks
The loafer and dress combo is a year-round look that delivers time and time again. No matter what dress you opt for (we're partial to maxis this fall), you're sure to be comfy and chic.
5. With a button-up and draped sweater
To no one's surprise, a classic white button-up and loafers are a match made in heaven. With a cardigan draped over your shoulders and a trusty pair of jeans on, this look is a perfect uniform to throw on every time you don't know what to wear.
6. With a cozy sweater dress
Fall always comes with a solid rotation of sweater dresses, and when it comes to the shoes to wear with it, loafers will be your best bet. Socks? Optional. Accessories and personal details? A must.
Shop our favorite loafers