Although getting dressed each day doesn't exactly look how it used to—and it'll still be a little bit before we return to that place—we will get back there and get to be excited again about putting on an outfit and showing it off to the world. It's important that we stay excited about fashion, especially if it's something that we normally love to express ourselves through.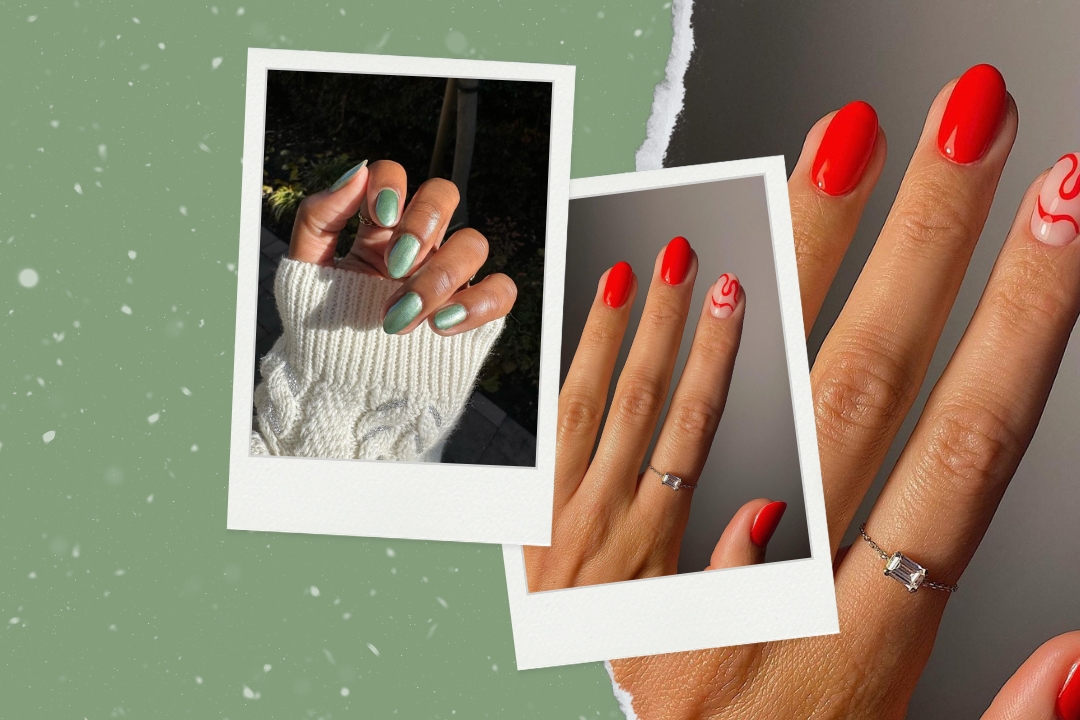 every one of them is a certified sleigh
So it doesn't matter if you're just anticipating the moment life returns to normal, getting tired of wearing the same set of sweats everyday, or getting dressed in cute outfits for yourself while social distancing; a stylist's expert advice can always be helpful.
I can not even begin to count the amount of times I've approached my closet—which is overfilling with clothes—and said to myself, "I literally have NOTHING to wear!" I've always loved fashion, following trends, and most of all, shopping … but I still get stuck on wearing the same outfit combo over and over and have moments of feeling uninspired by my wardrobe from time to time.
I spoke with Erin Noël, the celebrity stylist behind Erin Noël Creative, to get some tips and tricks for making the most of one's wardrobe. Based in Los Angeles, Erin works with various celebrities (she often works with the Hallmark queen herself, Candace Cameron-Bure!), styling them for everything from the red carpet to music videos to magazine editorials.
Read on for some of her best tricks for keeping things fresh and making the most of your wardrobe:
1. Take inventory of what you have and what you like before purchasing something new
Before jumping on a new trend and buying something new just because you're seeing a lot of it, ask yourself if it meshes well with your personal style and if it would really be a good addition to your wardrobe. "I love to look at the trends each season and see how they speak to me and my personal style. Is it the color combos that I like? New silhouettes? A fresh pair of shoes in a new style that I haven't seen before? I take inventory of what I have and see what I can add to the mix, then I start looking based on my budget," Erin said.
2. Adding in trends or luxury items doesn't have to break the bank
A sure-fire way to keep your style on point is by taking trends from the runways themselves—but that can get very expensive, very fast. Erin recommends The Real Real, Fashionphile, and vintage or resale shops to track down luxury items from previous seasons and to add new styles to your closet in a more budget-friendly way. "If you are going to invest in a designer item," she said, "I always suggest purchasing something for the long haul that becomes a basic piece in your wardrobe, versus a trendy item." She also suggests inviting friends over for a clothing swap to get new pieces without spending money.
Source: @agolde
3. Start with a foundation of basics
Erin stressed that your closet does not need to be filled to the brim with clothes to have great style. She suggested that having a few awesome basics is the true foundation for a great wardrobe. "Every woman needs to own a great suit that can be worn as separates—if you have black already, try a bold color," she said. Other essentials? "An all-purpose tote handbag, denim that can be worn on weekends and for a night out, a classic black pump (my favorite is Gianvito Rossi), and of course, a great cocktail dress … and no, it does not have to be black."
As someone who really just wanted a professional opinion and is always looking for fresh outfit ideas, I asked Erin what her go-to outfit combinations are. Some of her faves:
High-waisted jeans and a fitted bodysuit with a statement boot or mules for spring
Strappy sandals and a loose summer dress
A great suit with power pumps and a bold accessory, like statement earrings or a cool necklace
A statement blouse—a blouson sleeve with denim and a sandal for spring, or with pumps for evenings out or a more dressed-up everyday look
Source: @erinnoella for @whowhatwearcollection
4. Donate, sell, and give away pieces often
One of the hardest things to do when it comes to your wardrobe (I especially struggle with this), is to know when it's time to get rid of some pieces. I am always thinking, "but what if I suddenly need to wear this?!" about those random dresses at the back of my closet, so I asked Erin how to handle this.
"The back of the closet is the hardest place to find inspo. Usually these items are impulse purchases or one-time occasion options that we don't know where we will wear next. Get into the back of your closet and try everything on—if you don't love it, donate it, sell it, or give it to a friend," she recommended. There could be a plus side to that closet clean out, though. "Sell what you can and donate the rest. Use the extra funds to find pieces that make you feel confident and beautiful," Erin suggested.
5. However, if you do love something but don't wear it often, try styling it in a different way
"If you do love it, then try to pair it with something you already owned. Is it a pair of patterned pants? Try pattern mixing with a printed top. If it's a summery dress, try pairing it with a sweater and boots for a fall look. A statement jacket looks great with a white T-shirt and denim, or try mixing up a more formal item with some of your casual pieces," Erin said. "It's trying those familiar pieces in new ways that makes them feel fresh again."
Source: @theyusufs
6. Wearing something that fits properly and that you are confident in is key
I'm going to go out on a limb here and say that a lot of people (me included) neglect to tailor their clothes, for one reason or another. However, Erin stressed that a proper fit is key in looking your best. "Tailoring is the #1 service I offer my clients. If something doesn't fit properly, it ruins the look. Investing in tailoring will give life to your clothes that it doesn't have: a custom fit!" she said.
Erin also emphasized how important it is to feel confident in what you're wearing. "A stylist's job is to make sure their clients feel comfortable and present a confident image—whether it's a red carpet event or press interview," she explained. "Make sure when you are purchasing clothing and putting outfits together that they make you feel like 'you' and confident to be who you are. If you are trying to be someone else or wearing something you aren't comfortable in, it shows."
Source: @erinnoella for @whowhatwearcollection
7. Always be switching up your accessories, silhouettes, and colors
Erin has a simple tip for freshening up wardrobe basics that you probably already have in your closet: "Accessories, accessories, accessories. For this season, I am loving layered necklaces over a white T-shirt." She also suggests branching out into different versions of your favorite pieces. "Trying a new style of denim instead of a classic skinny can change an entire look—I am loving the high-waisted wide leg," Erin said. "And with leather jackets and blazers, try adding a colored bag or shoe to make the look more fresh."
8. Stay on the lookout for inspiration and keep it fun
Lastly, Erin talked about the importance of continuing to look for inspiration, even if you're feeling tired of your clothes or burned out on your style. "Check out Pinterest, Instagram, and magazine editorials and see if you can find fresh new ways to style items you already own," she said. "Chances are, inspiration is out there, you just have to look for it. I am always trying to find ways to make looks feel fresh and constantly looking for personal inspiration and inspiration for my clients."
And on that note, Erin wants us to remember to always have fun with fashion. "Fashion is a creative, functional expression for everyday life. Don't be afraid to try something new or mix things up. We all have to get dressed each day, so we might as well make it as fun as possible," she said.
Which of these tips was most helpful to you? Let us know in the comments!