I think we can all agree that it's rare to decorate a space with a full furniture set nowadays — yet, we still get pulled into one specific style and feel like there's just something missing. The most dynamic homes effortlessly combine elements from multiple eras and styles. Now, it may sound effortless, but it can be really overwhelming if you've never attempted it yourself. We get it — especially when it's easy to turn to big box stores for larger pieces and the essential furnishings. Once you've completed that step, the next part is all about layering in the unique and personal items that will tell a story and create that mix we're coveting. Matching is boring, so let's get interesting, shall we? Here are a few of our decorating tips to help you start mixing your furniture styles the right way.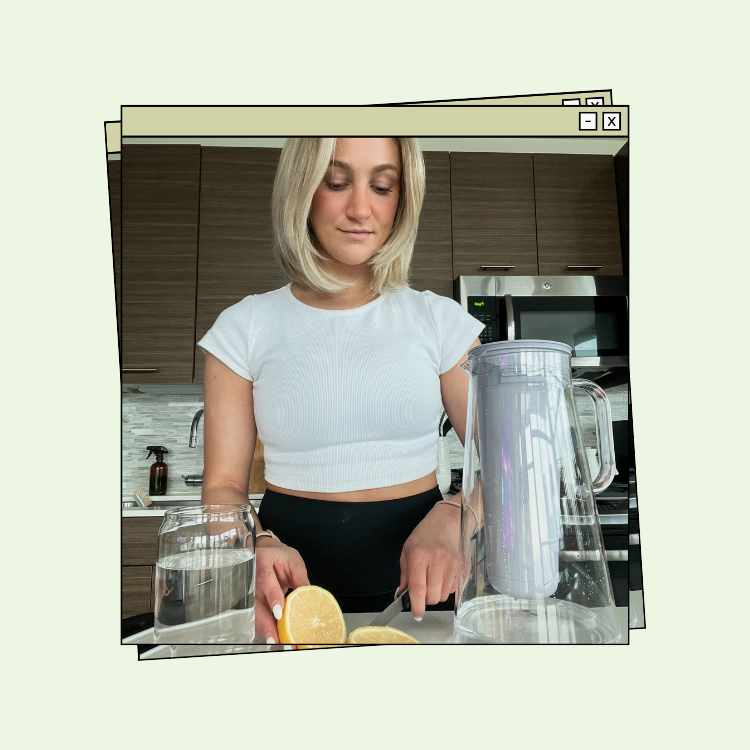 get it right in 2023 and beyond
Stick with neutrals or a limited color palette
This might be the easiest step you can take if all else fails! Keeping a neutral palette will create that coherence regardless if the pieces necessarily compliment each other. Think of it like lessening the competition in the room. If you have a traditional sofa but want an armchair that has a bit more of a modern shape, then keeping them similar in tone or color will help tie them together rather than have them compete with each other. If you are incorporating some color, try to repeat it throughout the space so that it feels balanced and unified.
Understand scale and the power of repetition
One of the most valuable lessons in interior design is learning to play with the scale of objects — the key word here, of course, is play! But if scale is a new concept to you, essentially it refers to proportion and the comparative size of objects in a space. Think about how a dainty console table that is super tall would look next to a low, oversized sofa when paired together. When we pair pieces that are different together, we want to think about how they can at least compliment each other in scale.
Repetition is also another great tool to utilize when we are mixing furniture styles. If we repeat items in a space, like a set of dining chairs next to a completely unique dining table, then it can help to create that continuity.
Balance is key
The same way you pay attention to scale and repetition, you should also look to balance to achieve a pulled-together space. First, think about ratio. Do you have a star player (let's say mid-century modern) and then a supporting character (traditional for instance)? Try to balance the majority of the pieces in your main style and then support them with your second choice. Then they should be equally distributed throughout the space to create visual balance. You wouldn't want it to feel like there was an imaginary line drawn in your living room dividing your styles, right? Next, think of everything in your room needing a companion — whether that's a similar texture, tone, color, height, or weight. You want to balance items and textures so the eye easily travels around the space.
Make the oddball a focal point
Sometimes you might have one piece that just doesn't quite go with everything else. Rather than try to hide it, call attention to it, and make it the focal point in the room! A perfect example would be a light fixture or piece of artwork that is different in color, finish, or scale than the other elements you have going on in the room. Hang it up and let it be the showstopper!
Pick a theme or an overall vibe
Another way to mix and match furniture styles with ease is to envision a theme. That doesn't mean you have to go over the top — like a room filled head to toe in floral pattern. A room that has a collection of furniture pieces and objects that support a theme (like a mountain chalet) or vibe (like a relaxed cozy lounge area) will give you a lot of leeway when it comes to choosing furniture from a wide array of styles.
Ready to try switching up your styles? Tell us how in the comments below!
SHOP OUR FAVORITE HOME DECOR
Target
2 colors available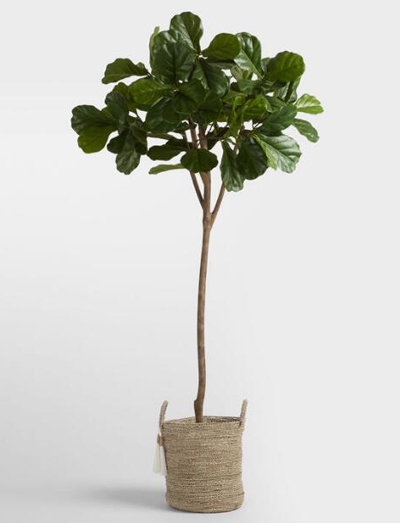 Wayfair
4 colors available