The near-universal obsession with Trader Joe's may be unparalleled (just look at all of TEG's love letters and hacks!), but those who don't have the coveted grocery chain nearby may feel cauliflower gnocchi, mandarin orange chicken, and premade pestos are just too far out of reach.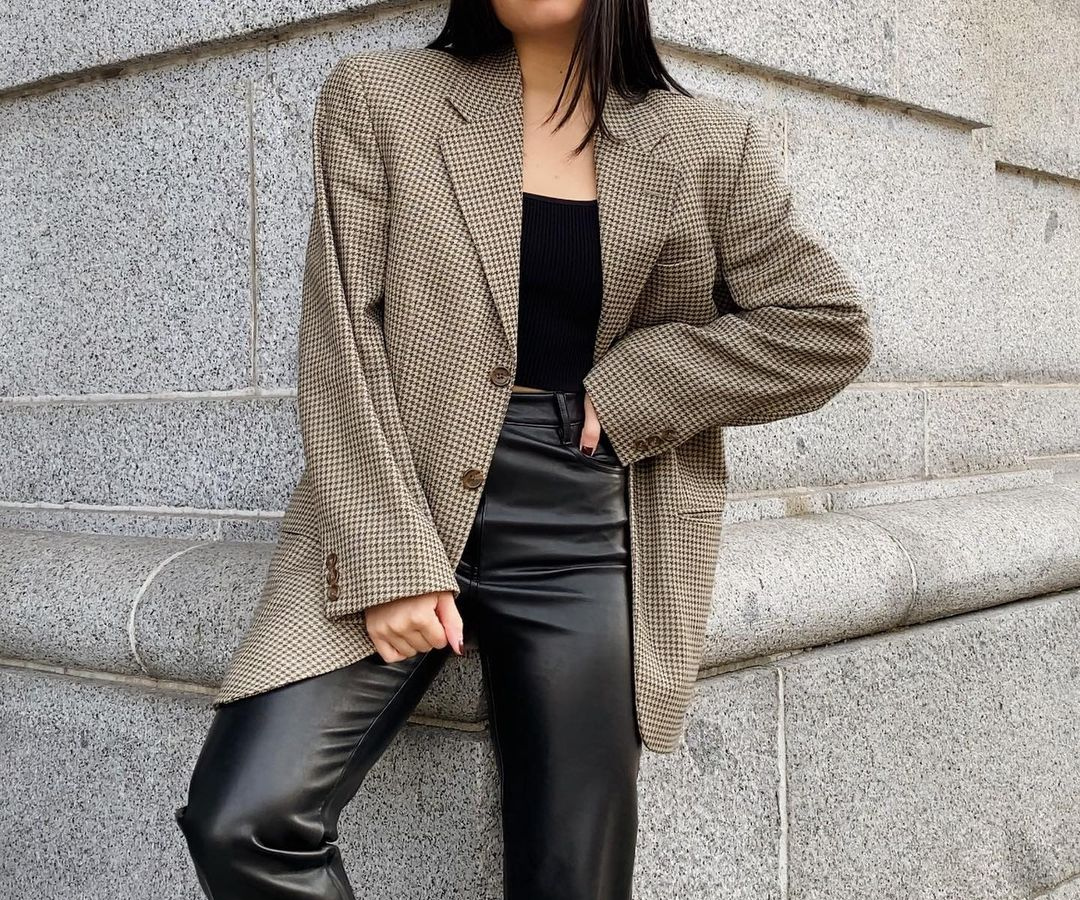 9-5 has never looked better
Of course, one of the biggest advantages of TJ's (we're on a nickname-basis) is the low costs, even with healthy foods. Luckily, there are a number of things you can do to incorporate that same budget-spending at your own grocery store, no matter what it is, while also finding some pretty comparable TJ's-esque products!
1. Take Advantage of Weekly Sales — with Creative Planning
OK, utilizing sales may be an obvious-with-a-capital-O way to save money — but if you're making a meal plan in advance, sometimes you realize too late that the super cheap ingredients are not on your shopping list. One way to combat this is to leave some "placeholders" in a meal plan that can be filled in with items that are on sale. For example, if you're planning a daily breakfast of eggs with fruit on the side, wait until you get to the store to choose a fruit that's on sale. The same goes for salad toppings or a side of veggies with dinner. Also, though coupons are usually imagined as the thin shopping flyers at the front of the store clipped by retirees, a lot of grocery chains are making coupons available online (I recently discovered my own local grocery store has a website with the weekly circular!). You can check that out first so you know exactly what to pick up, or skim it before you choose recipes for the week so you can revolve your meal plan around certain items.
2. Choose One or Two "Splurge Items" Per Week
Just because you're saving money doesn't mean you can't have an indulgent, special dish! I allow myself to feel like I'm not missing out (but still not breaking the bank) by picking one or two "splurge" items a week (which for me, means one item over $4 or $5 by itself). This usually manifests itself in a cheese (like mozzarella for a riff on caprese salad, or brie for a brie and apple grilled cheese), berries for breakfast or dessert, San Marzano tomatoes for Marcella Hazan's sauce, or ingredients like sesame oil or rice noodles, which you may or may not always keep on hand. If I'm making an Asian noodle recipe that requires those kinds of ingredients, then I'll choose simple, "cheap" meals for the rest of the week. This way, my budget won't get overblown from a few ingredients, but I still feel like I'm enjoying special meals.
3. Have "Go-To" Cheap Ingredients
By this, I mean have "go-to" items you know you can use to offset some of the other more expensive ingredients in your budget (like the above). Usually this is produce, like bananas, onions, garlic, fresh herbs, citrus, potatoes/root vegetables for me (counteractively, produce that is usually on the expensive side for me are peppers, squash/eggplant, berries, avocados, tomatoes, etc). It's good to know what normal prices are at your store so you can plan accordingly. Other always-cheap, filling ingredients include canned goods, pasta, and rice. So, if you are roasting meat for one dinner (protein being more on the expensive side), make a bean salad with fresh herbs and onion on the side. As with most things, it's all about balancing the scales (well, cash register!). It also helps to have these cheap ingredients in mind if you have a particularly tight week and have no room for splurge items at all.
4. Buy the Store Brand — Sometimes
When knowing your "cheap items," it's always good to keep the store brand — or more generic brands — in mind (for me, it's Krasdale). These are always cheaper than name brands and I've found, with certain exceptions, they are mostly comparable. With canned items I haven't seen much difference, but for refrigerated items like cheeses and meats, I have. Frozen veggies and fruits are also great opportunities to go with the store brand. Paper items on the other hand, will definitely be thinner than name brands! And for certain items that you rely on for flavor — like soy sauce, oils, and vinegars — higher quality will make a huge difference.
5. Find Your Own Version of Popular TJ's Items
The biggest things I miss when not shopping at Trader Joe's are the prepared food items. Surprisingly — and luckily — I've found some similar versions at my own grocery store (don't knock it until you look!). For example, Dole has their own versions of salad kits if you want some prep work taken away. Produce sections have also started carrying pre-chopped and sliced veggies, which I always miss from TJ's too! And, though the refrigerated food section doesn't nearly rival the one at TJ's, Jack Daniel's has a BBQ pulled pork and Giovanni Rana has a butternut squash ravioli. Though not exactly the same, similar items are there, you may just have to do a little extra looking!
Do you have any more grocery tips to share with your fellow readers?