Seeing as we've already tackled how to spruce up a rental bathroom for less than $200, it's time for us to talk about the other thorn in our side: rental kitchens.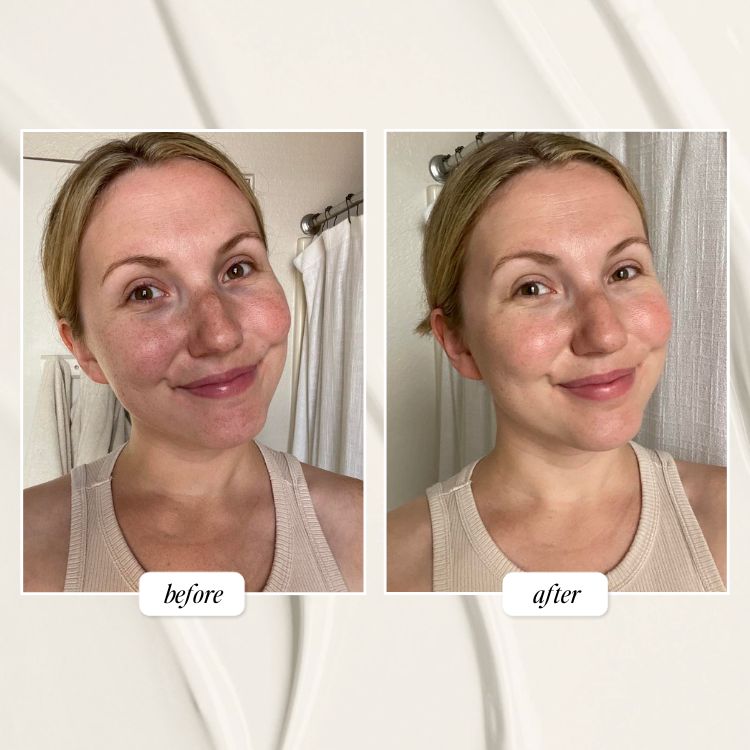 Le sigh. I do dream of the day when cooking at home feels as luxurious as it looks in every Nancy Meyers movie, but if your experience with leasing has been anything like mine, you know that most landlords aren't exactly installing soapstone countertops and custom cabinets in their rental properties. Still, that's no reason to leave your current cook space in a sorry state! I've done all the legwork to scout out a few simple, affordable upgrades that you can make to your rental kitchen that won't cost you more than a weekend and 200 bucks (or less!).
1. Update your window treatments.
It's easy to overlook window treatments in a rental kitchen because, let's face it, we usually have bigger fish to fry. But beautiful textiles are a foolproof way to elevate just about any room in your home, and the kitchen is no different. Consider adding clean and simple bamboo blinds or a patterned roman shade for a serious dose of sophistication.
2. Apply a temporary backsplash.
Adding a traditional tile backsplash can be an expensive and labor-intensive task for a rental, but opting for a temporary, removable wallpaper offers a similar effect without breaking the bank or risking your security deposit. I like to think of it as the perfect opportunity to try a pattern or design that I love but may tire of quickly—a luxury you don't have when it comes to permanent renovations!
3. Add character with a vintage runner.
There are some people who will roll their eyes at the thought of putting a rug in a kitchen. Those are not my people.
Many of us are #blessed with builder-grade kitchen floor tiles that are boring at best and seriously dingy at worst, creating an eyesore that runs throughout the entire room. Enter: the vintage runner. They immediately inject character and soul into your space, and if you opt for a patterned or darker colored option, no one will even be able to tell when you've had a spill.
4. Style open shelving with art and accessories.
Use open shelving as an opportunity to infuse interest and personality to your space. Bring in leaning artwork, hand-me-down treasures and greenery alongside serving bowls, drinking glasses, and more, creating a clear focal point that will effortlessly distract from the eyesores of your kitchen.
5. Paint the cabinets.
I know this won't be an option for everyone since you'll need to get permission before taking paint to your beloved honey oak cabinets, but if your landlord is on board, I say the elbow grease is definitely worth the potential transformation. Afterall, did you see the before and after of The Everygirl cofounder Alaina Kacmarski's previous rental kitchen?!
6. …Or remove dated cabinet doors.
If painting the cabinets is definitely out, don't sweat it. Simply removing the cabinet door fronts (and storing them until it's time to move out) can help lighten and brighten a dark and dated kitchen. Just make sure to edit your collection of dishes and serveware to a cohesive collection to avoid a cluttered vibe.
7. Upgrade (or spray paint!) your cabinet hardware.
Let's say your kitchen cabinets aren't all that offensive (lucky you!) but they feel generally boring or dated—all you need to do is swap the hardware! Try sleek black pulls for a more contemporary vibe, or opt for classic knobs that lend a more traditional feel.
8. Add thrifted furniture for extra countertop space.
If your kitchen is lacking in countertop or storage space, try supplementing what you have with additional furniture. I scored this black kitchen cart with a built-in wine rack for $30 at my local thrift store, and while I'm not at the point in my life where I store wine, I appreciate the possibility. Not only does it make my vintage kitchen feel a bit more contemporary, but it also adds much-needed counterspace. A win win, if you ask me.