I'm a firm believer that you should always be wearing an outfit that you not only feel confident and comfortable in, but that also shows off your style and personality. Yes, every single outfit, every single day (given the few errand-runs-in-sweatpants kind of days, here and there–I'm not completely unreasonable!). But of course, you're a busy woman, and you don't have time to nitpick each and every clothing item in between meetings and carpools.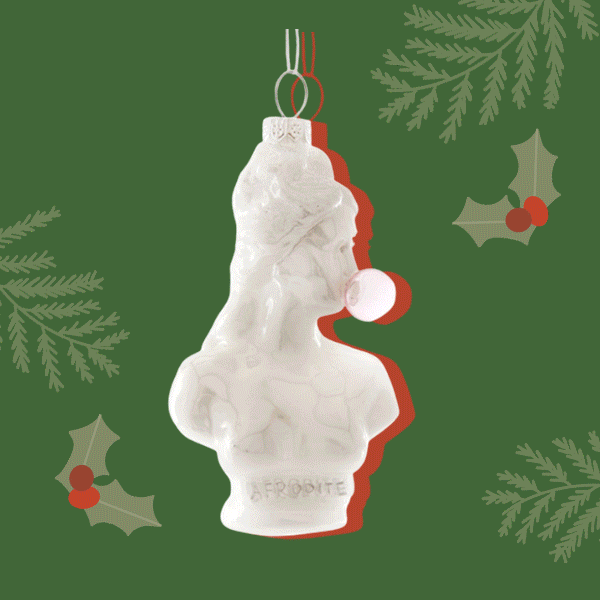 Whether you prefer your tree to be a masterpiece or a beautiful array of memories, there's something for everyone at Carlyle Avenue's ornament shop. Don't miss their expertly curated collection!
The secret to showing off your impeccable style on even the busiest of days? Accessories. The secret to finding adorable and affordable accessories? Nordstrom. Imagine this: you throw on a t-shirt and black pants, or boyfriend jeans and a sweater–as simple as an outfit can be. You don't have to lay out this outfit the night before, and you definitely don't need to spend more than five minutes putting it together in the morning.
So how do you turn it into not just a plain top and jeans but an outfit that's good enough to impress your boss, your bff, and yourself? Easy: you grab your crossbody blush bag, classic gold watch, or statement shoes. Just like that, in 30 seconds or less, your outfit went from boring to Blake Lively. Here are our favorite accessories from Nordstrom to update your winter wardrobe:
1. Handbags
Handbags are the easiest fashion accessory to talk yourself into buying because they are the most functional. Your phone, wallet, and lipstick can't hold themselves! But that doesn't mean it's easy to find good, affordable options. Nordstrom not only has a wide variety of every size, color, price point, and style, but all their bags are well made, sturdy, chic, and sure to last you a very long time. Go for a classic option you can wear with anything, or a statement piece that will instantly take a plain outfit to street style level. Never overthink whether or not it's worth it to buy that blush crossbody–trust me, it will be.
2. Shoes
The shoes you wear can change your entire look. Take jeans and a sweater, for example–the most basic winter outfit formula. Wear a pair of smart loafers or knee-high boots and you're ready for work; throw on high heels and you're fancy enough for date night; or, when you're really feeling stylish, a pair of chic leopard-print booties that simultaneously show your personality and completely change your outfit–yeah, shoes are that powerful. Give your snow boots a break with weather-appropriate shoes in eye-catching patterns, prints, and styles.
3. Hair Accessories
Ah, hair accessories–what would we ever do without you!? You make a plain outfit immediately stylish and cover any bad hair day, no matter how bad (well that and dry shampoo). Lucky for us (and our bad hair days) headbands are officially back and more stylish than ever (Blair Waldorf, rejoice!). Try the 2018 version in luxe fabrics and pretty colors to wear to all your holiday parties.
4. Jewelry
Now for the most subtle way to show off your style and personality–jewelry! Are you more classic (dainty gold pieces), boho (layered necklaces), or glam (statement earrings)? Whatever your style, you can easily show it through your jewelry choices. Opt for an of-the-moment tassel necklace for the trendy minimalist or a gold watch for the girl who loves a classic. Whatever your preference, jewelry makes any outfit insta-worthy (even jeans and a tee).
5. Sunglasses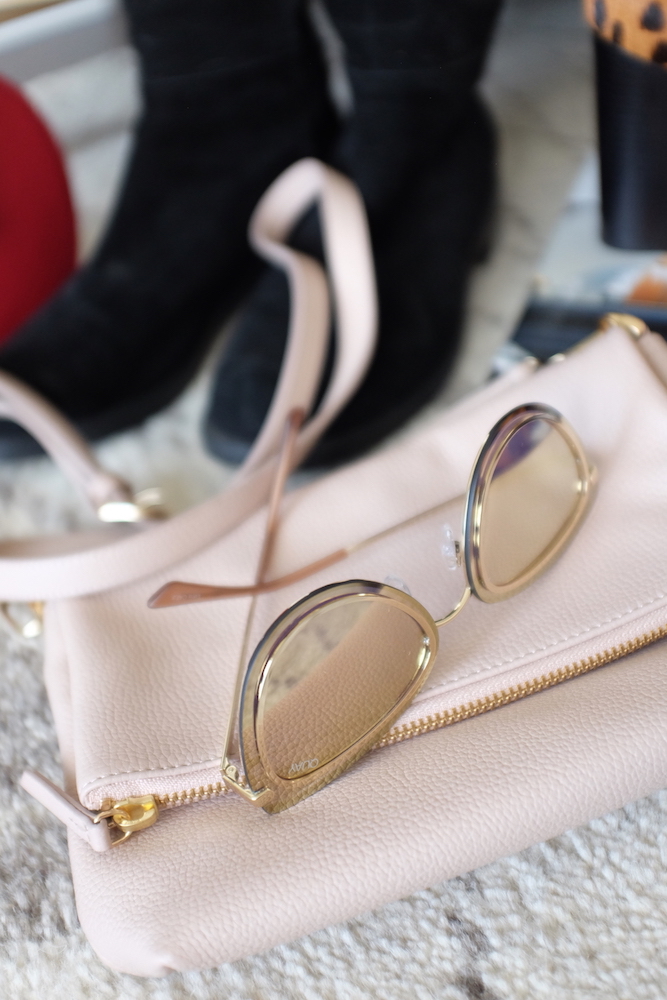 Sunglasses are truly the it-girl accessory. They're what can take your outfit from average to Anna Wintour, and will make you look celebrity-chic on a very low budget. We love sunglasses because you can find any style at any price point, and with a selection as good as Nordstrom's, it's hard to pass up–and why should you!? Choose from classic to retro to glam for a small accessory that transforms your whole look. With the right pair, you'll finally understand why celebrities wear them inside–they'll look too good to take off!
6. Winter Accessories
Unless you're lucky enough to live somewhere that's warm and sunny year-round, winter accessories aren't just for style, they're a necessity. But that doesn't mean a necessity can't also be really chic! Opt for an in-style beanie in knit material and fur, or a pretty cashmere scarf that matches your coat–the cozier the better! You'll stay warm and look darn good doing it.
This post was in partnership with Nordstrom, but all of the opinions within are those of The Everygirl editorial board.