If you have oily skin, then you are not alone! Various studies state that an estimated that up to 75% of people, ages 15-20, are affected by oily skin. Hormonal changes play a massive role in the production of oily skin, so you can even suffer from oiliness throughout your adult life as your body changes through time.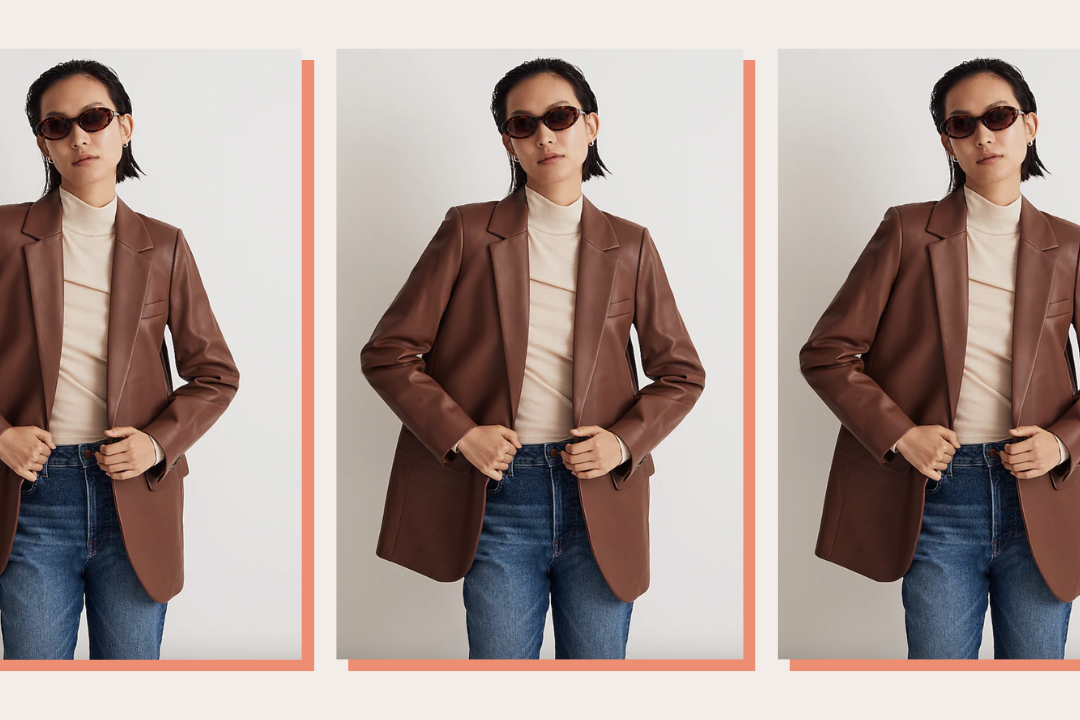 time for your fall wardrobe update!
Having oily skin can be a nuisance and sometimes it feels like nothing will help keep it at bay. I can speak from experience. I have personally suffered from oily skin ever since I hit puberty and let me tell you.. from seeing dermatologists to estheticians to even getting skincare advice from the experts at so many Sephora stores, I have tried everything to help combat my greasy face!
Throughout my skincare journey, I have learned that having oily skin isn't about completely getting rid of your oil, it's about maintaining balanced skin and finding the right skincare regimen that works for you without overly drying your skin. Here are a few steps to help take care of your oily skin and some amazing products to try!
Step 1: Cleanse
Cleanse your skin twice a day, morning and night, to relieve your skin of any pollutants, bacteria, and oil that creates a greasy face! 
Meow Meow Tweet
Created with active charcoal to draw out impurities, cocoa butter which promotes a healthy complexion, ground oats for a gentle exfoliant, tea tree and eucalyptus oils to act as a natural astringents to combat skin blemishes, and is made of certified organic ingredients. You can also use this as a body soap too!
Clarity MD
Created with salicylic acid to exfoliate skin and unclog pores, chamomile complex to help reduce irritation, and bakuchiol which helps ingredients penetrate the skin at a deeper level.
KATE SOMERVILLE
Created with 3% sulfur to help reduce and prevent blemishes, unclog pores, balance oily skin, and minimize appearance of pores.
Step 2: Tone
Use a toner after cleansing to balance out your skin's pH and clear your skin of any oil or bacteria that has been left on the skin after cleansing.
Thayers
Created with rose water that helps brighten skin, aloe vera for soothing skin and witch hazel to help reduce irritation and appearance of acne or inflammatory skin conditions.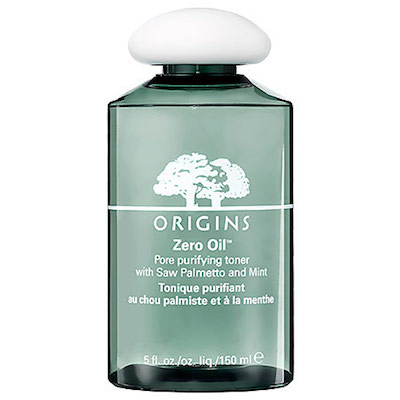 ORIGINS
Created with saw palmetto, cooling mint, and salicylic acid to reduce shine and remove excess oil while leaving skin with a smooth matte finish.
Soapwalla
Created with lavender to refresh and reduce surface irritation, resveratrol to help brighten, deeply hydrate and give antioxidant benefits to skin, is vegan, cruelty-free, and made of the highest quality organic and food-grade ingredients!
Source: Meireles Neto
Step 3: Exfoliate
Exfoliating 2-3 times a week is key to balancing out oily skin. Oily skin can be prone to having a thick layer of dead skin cells that build up on the surface which can cause an overproduction of oil and breakouts. Using a serum with salicylic acid or a fruit enzyme exfoliator is the best choice for oily skin.
KIEHL'S
Created with small pieces of actual pineapple and papaya fruit as well as finely ground scrub grains that exfoliate skin and give a brighter more youthful appearance.
OLEHENRIKSEN
Created with glycolic and lactic acids with lemon extract to help lift dead skin cells and resurface skin cells which helps improve the appearance of discoloration and dark spots to reveal a healthy-looking radiant glow.
PETER THOMAS ROTH
Created with salicylic acid along with glycolic acid, retinyl palmitate, licorice, arnica and aloe to help support cell turnover and exfoliate pores.
Step 4: Moisturizer
Moisturizing your skin is the most important step to taking care of oily skin. Most people think that they don't need moisturizer because their skin is already oily and that moisturizer will only make skin oilier. That is not true and actually it's quite the opposite.
When you don't moisturize, your skin is receiving signals that it needs moisture so it overcompensates and produces massive amounts of oil to keep skin supple. By moisturizing you can actually reduce your oiliness and keep your skin hydrated at a balanced level. Make sure to use a moisturizer day and night to keep your oil at bay.
ORIGINS
Created with saw palmetto, cooling mint, and salicylic acid to reduce shine and remove excess oil while leaving skin with a smooth matte finish.
FRESH
Created with fresh umbrian clay that helps purify blocked pores, absorbed impurities, calms skin irritations and brightens complexion.
SUPERFACIAL
Created with antibacterial and soothing white tea seed oil, hazelnut oil, and antioxidant rich pomegranate oil to give deep hydration while discouraging your skin from overproducing oil and is perfect for nighttime. Uses only certified USDA organic ingredients and is cruelty-free!
Source: Manu Camargo
Step 5: Mattifying Primer
Primers fill in pores and fine lines to create a smooth surface on the skin and to help foundation look smoother and last longer throughout the day. Use a mattifying primer to absorb excess oil while also creating a smooth surface on your skin.
IPKN
Created with vitamin E and lilac extract to protect skin from oxidation and environmental stress and gives a silky matte finish. This primer is fragrance-free, silicon-free, pthalate-free, sulfate-free and paragon-free.
TOO FACED
Created with refreshing peach and sweet fig cream that blurs and smooths while brightening skin with a light peach tint that works on every skin tone. Gives a soft-focus matte finish for wearing under foundation or alone
BOSCIA
Created with white charcoal, artichoke leaf extract, witch hazel extract and cucumber extract to help control shine, detoxify, refresh, balance skin, and reduce the appearance of pores.
Source: Jazmin Quaynor
Step 6: Oil-Free Foundation
Oil-Free foundation helps keep skin shine-free and doesn't add any unnecessary oils to your skin when wanting to apply foundation.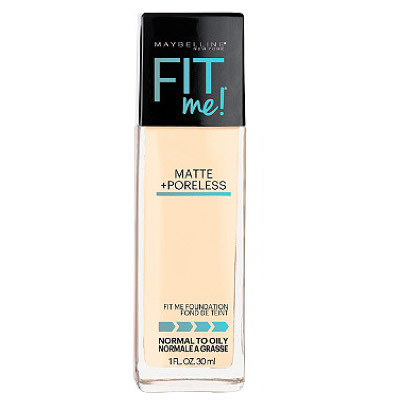 MAYBELLINE
Created with blurring micro-powders that erase pores and absorb oil for a naturally matte and poreless-looking finish.
TOO FACED
Created with refreshing peach and sweet fig cream to promote a smooth, flawless, and comfortable full coverage with a soft-focus matte finish.
SMASHBOX
Created with light-diffusing spheres to blur imperfections with a medium to full coverage and a natural matte finish that stays put for 15 hours.
Step 7: Absorb Excess Oil
Products like blotting papers, mattifying setting powders, setting sprays and blotting sponges will be your best friend to maintaining balanced skin all day long. 
BOSCIA
Created with black bamboo charcoal that absorbs toxins and impurities to deeply clean and detoxify pores.
TOO FACED
Created with refreshing peach and sweet fig to brighten skin and create a silky smooth finish while helping absorb oil and reduce shine throughout the day.
URBAN DECAY
Created with temperature control technology that lowers the temperature of your makeup to help it stay put and keep skin looking smooth and never shiny.
Do you have oily skin? What are your favorite skin care products to take care of your oily skin?