When I was 13, I didn't go anywhere without my monogrammed Limited Too shoulder bag. It was the perfect accessory to elevate any getup, could store up to 10 Lip Smackers flavored lip balms, and was the final touch that I needed to personalize any outfit (because, you know, popcorn shirts and gaucho pants were just not enough of a statement on their own).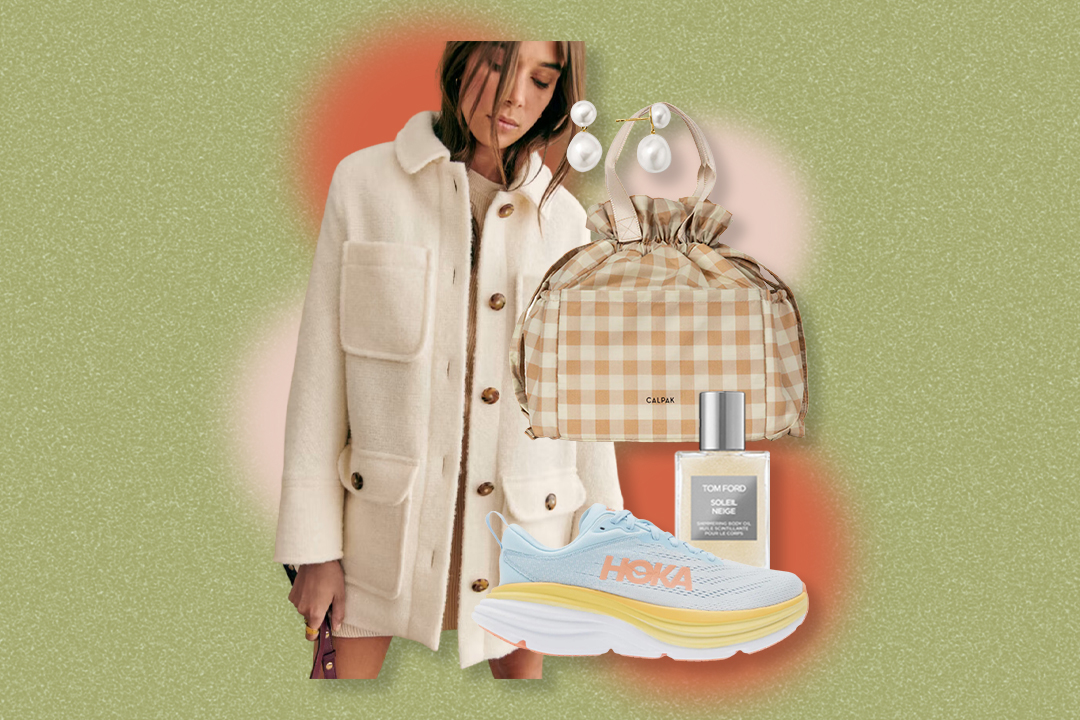 While my style has changed quite a bit, my love for accessories and finding new ways to add detail to my outfits has endured the test of time. Whether it be a statement piece of jewelry, a bucket hat, or a minimalist shoulder bag, I've come to rely on my favorite accessories to bring any outfit from blending-in basic to head-turning chic. These are the accessories I turn to time and time again and how I style them to pack the biggest punch.
1. Add a belt to bring structure to an oversized top or wide-leg pants
Oversized fits are one of our favorite outfit formulas for comfort and style. Adding a skinny black belt to an oversized look can help bring structure, contrast, and balance to the outfit combo with little to no effort at all.
2. Incorporate a shoulder bag for a pop of color, print, or texture
We love a good shoulder bag for a plethora of reasons (one being that it serves as a catch-all for loose change, our favorite lip gloss, and snacks), but our favorite is that it gives us an opportunity to add print, color, or texture to an otherwise basic outfit. Whether you opt for snakeskin, leather, or rattan, adding a bag can help add personality to or pull together any fit.
3. Make a statement (and hide a bad hair day) with an on-trend hat
Let's just take a moment to give hats the standing ovation that they deserve. From keeping our heads warm in the winter to hiding a bad hair day, they always have our backs. And to drive the point home, they're on deck and ready to make any outfit five times bolder. This season, bucket hats are all the rage, but we're not sleeping on other structured styles that can serve to elevate even the simplest of outfits.
4. Walk the walk with a statement pair of shoes
Shoes are one of the most versatile accessories and can truly bring a look from mundane to fashion-forward in no time. As much as we love our trusty white sneakers, we look to printed cowboy boots, statement heels, and colored slides when we want to jazz up our look.
5. Elevate your outfit by layering, mixing, and matching jewelry
When I think of how I'm going to elevate an outfit, my mind goes directly to my go-to jewelry options. If I want to keep it simple, I opt for a simple pair of chunky gold hoops. But if I want to make a statement, I'll layer necklaces, mix metals, and add a combination of rings that make me feel like I walked straight out of a Mejuri ad. Lately, I've been using the opportunity to play around with beaded jewelry, which adds a pop of color and a bit of fun when I'm accessorizing.
6. Add a personal touch and protect your eyes with a chic pair of sunnies
We don't leave our homes without our go-to sunnies because they're as functional as they are stylish. Is she looking at her phone, people watching, or taking a nap? They'll never know. Aviators are always a hit, but right now, cat-eye sunnies, rectangular shapes, and retro rounds are having a moment.