'Tis the season for all things hygge, or the Danish and Norwegian concept of the feeling of coziness, connection with loved ones, and pleasure. As the weather changes, we're making our homes more hygge-approved (candles, fuzzy blankets, and faux fur everywhere), but we can also apply the concept into every area of our lives too (hygge is a feeling, not a decor style). On a mission to hygge-ify my entire life, I set out on a mission to change my diet for the colder seasons. Thanks to several cookbooks and interviewing my partner's mother for a first account experience (she's from Denmark and is a regular practitioner of hygge), I took a deep-dive into how the Danes find joy and pleasure in their everyday meals, and how you can do the same. Read on for six ways you can apply the hygge concept to your diet.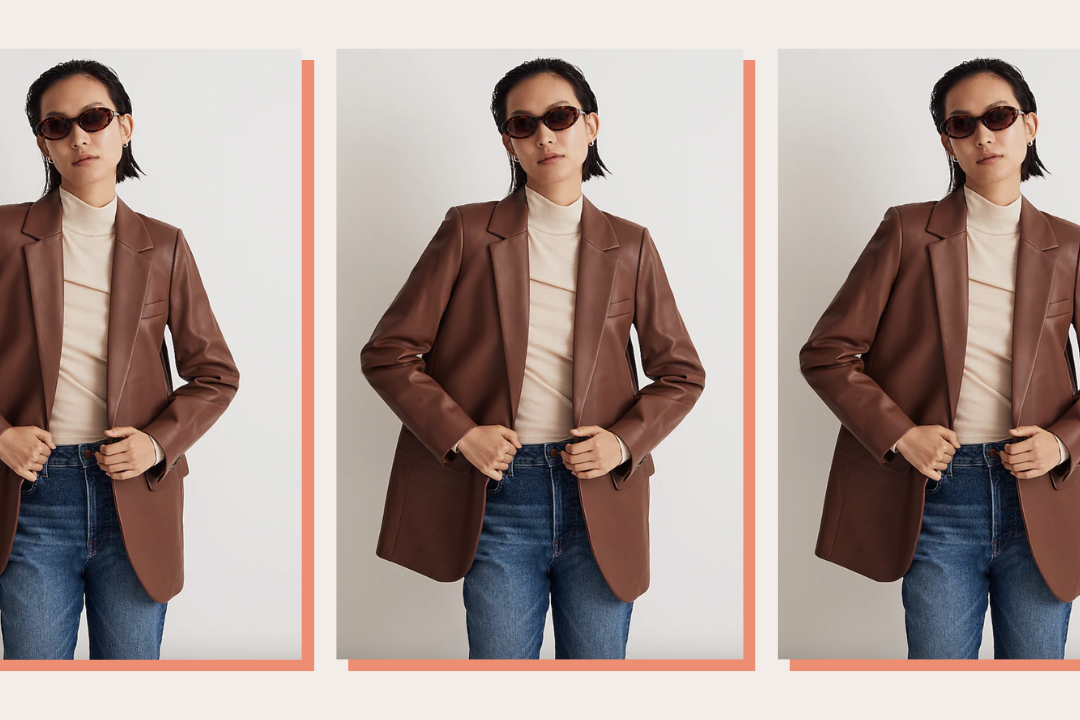 time for your fall wardrobe update!
1. Be mindful of where (and how) you eat
Hygge nutrition is just as much about how you eat as what you eat. While most of us eat quickly while on the go or mindlessly while in front of our work computers, meals are meant to be the time in our days where we can take a pause, slow down, and enjoy the food and company. Even a simple weeknight meal can turn into a special occasion when you light some candles, set out the special silverware you typically save for when your mom comes, and play your favorite playlist.
Invest in tea lights and scatter them about your apartment, drape a few faux sheepskins over the backs of dining chairs, and add natural elements like flowers as the centerpiece to amplify comfort and ambiance. Trust me: Being mindful about how your space is set up will help you enjoy the meal even more, whether it's a gourmet dish or leftovers for the third night in a row. If a meal at the table just won't do, hygge encourages you to live life based on what makes you feel most comfortable and happy, so allow yourself to eat in front of the TV if you want to. Get cozy blankets, make a warm meal, and play your favorite show that makes you laugh to unwind from your day.
2. Eat seasonally
In Denmark, every season has their own customs and foods that shift as the times of year change. For example, the first of the new potatoes, green stalks, and asparagus show up in the spring; summer brings strawberries, pumpkins, and raspberries; the fall means Danes lean into more traditional, comforting meat-based dishes (autumn is hunting season); and winter is heavy in garlic, leeks, rhubarb, peas, etc. The point is that every season naturally brings different produce, and, while we have access to any produce year-round in our grocery stores, we should focus on eating seasonally to give our bodies what it needs and be in line with nature. Hit up your local farmer's market to find what's fresh and in-season or check out a seasonal food guide to find what's in-season near you.
3. Eat locally
Along with seasonality is the importance of eating what is local to where you live. Eating locally is another way to stay in line with nature and to eat the freshest foods possible, but it also is a way to connect to your community, which is one of the most important concepts of hygge. Because what's grown locally in southern California will be totally different than upstate New York (and even more different across the world), the healthiest, most sustainable, and best way to eat locally is to support local businesses and eat based on your climate, season, and geographical location.
For example, if you live by a coast, seafood (local to your area) is probably really fresh, or if you live in a state known for its apple orchards, you probably have access to the most nutritious, flavorful apples when they're in season. To start eating more locally, shop from farmers markets, support restaurants and grocery stores that are farm-to-table, or check out a website like LocalHarvest to help find nearby farms you can visit yourself.
4. Don't plan too far in advance
While meal-prepping for the week and heading to Costco to buy in bulk is a norm for most of us, prepping meals too far in advance or even buying fresh food less often is not the hygge way. For one reason, you want to be able to eat based on what your body is craving and what would sound most enjoyable to you. If you're craving a fresh tomato pasta dish, heading to the grocery store (or farmers market!) to get ingredients the day before is much more satisfying and comforting than forcing yourself to have the same soup you meal prepped for the week. Plus, when you buy less food more often, you'll have fresher food on hand and be able to vary more easily instead of going off of the same grocery list every week. For example, you can buy the catch of the day for dinner tonight instead of the same frozen shrimp you always get, or have crisper, fresher lettuce for your salads.
5. Take time for Kaffe
When was the last time you ordered coffee and actually sat down to drink it (not in front of a computer)? Better yet, when did you last make coffee at home and invite friends and family over to enjoy it with you? Enter: kaffe. While the word just translates to "coffee," it also has an implied emotion and ceremony surrounding it. In other words, kaffe is not something you chug or take a shot of in order to have enough energy to tackle your loaded work schedule–it's something you sip, enjoy, and savor, preferably with loved ones. Bring kaffe to your coffee routine by spending an extra five minutes in the morning to sip and enjoy. Likewise, when you're tempted to run to Starbucks with your head down and AirPods in, ask a coworker to come along instead. After all, fostering community is a key part in what makes Denmark such a happy place to live.
6. Indulge in your sweet tooth
This may be the only diet-related article that encourages you to eat sugar, but what is cozier than a warm cup of cocoa and cookies fresh out of the oven, or what is more comforting than your grandma's chocolate cake? Desserts like Drømmekage or Æblekage are essential to Danish culture and are typically enjoyed with loved ones. Of course, bingeing on packaged candy or mindlessly chowing down on a carton of ice cream is not very "hygge." The purpose is indulgence, comfort, and pleasure (not mindless eating and sugar addiction!) so to add more hygge to your diet, try baking your favorite sweet treats at home that remind you of happy childhood memories, or invite neighbors and friends over for a plate of cookies or pumpkin bread. And if a dessert