To manifest my best 2021, I recently fell into a very strange hole of Pinterest. The images are pretty standard (cute beauty flatlays, modern home decor, of-the-moment fashion), but it's more about the way users engage with the content that makes it so interesting. Basically, these young people use these images to, in a way, manifest these beautiful lives and pretend that's how they live. Forget yearly vision boards; they make daily vision boards. "Sundays are for self-care" is one I saw a lot, and it was literally a self-care mood board… for one singular random Sunday.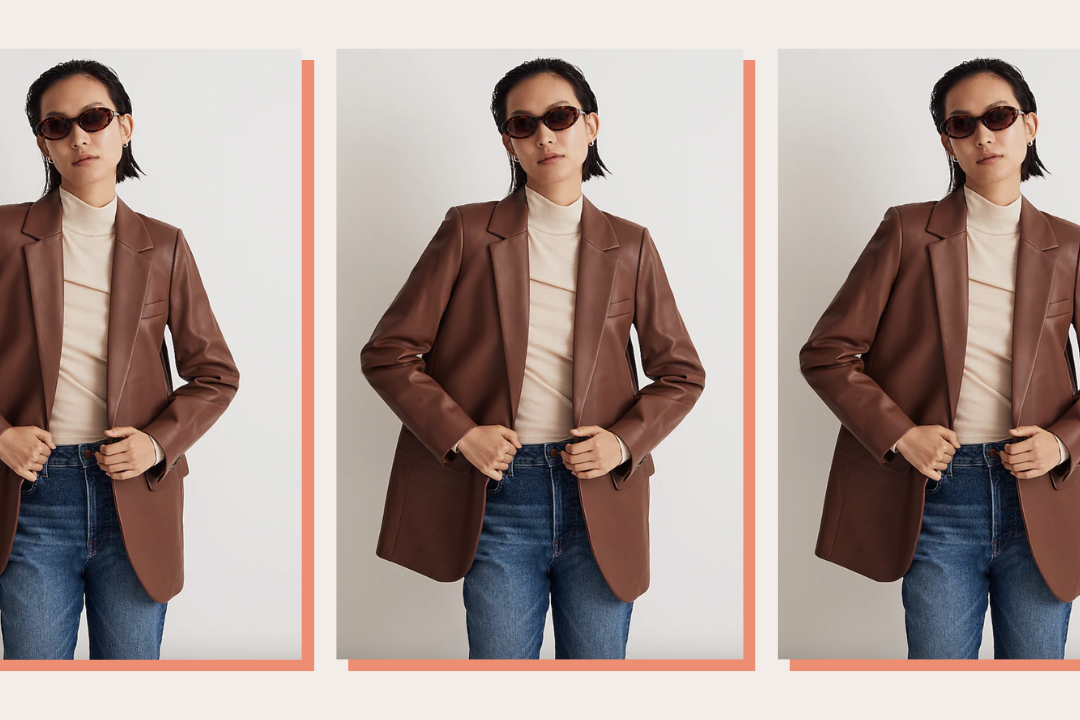 time for your fall wardrobe update!
I was baffled. Is this why I end up hungover, in bed all day, with a mere one glass of water under my belt by the time the clock strikes 5 p.m.? Perhaps I was doing it all wrong. So in the effort of getting my sh*t together, I tried it. I put together the most extensive mood board I could think of in order to manifest my dream life (or at least, just one really good week). And as it turned out, my entire dream week was filled with luxury beauty; self-care out the wazoo; many Diptyque candles; and fresh, natural looks. Sound like a Hollywood starlet to you?
I watched dozens of celebrity beauty routine videos last summer, and I took away a lot of product recommendations. But what I didn't embark on was the actual routines, which happened to look a lot like the mood boards I'd hoped to achieve. So, I commenced a journey to get in the minds of the rich and famous and copy their daily beauty routines… here's how it went:
The Routine:
When I first started this journey, I figured I'd set up a daily routine and follow it to a T. Celebrities follow routines, right? In actuality, I realized celebrities don't have the time or attention to give to these drawn-out routines they might share in an Instagram post or YouTube video. Instead, they change up their routines daily based on what they have going on (besides the basics of brushing their teeth, washing their face, and drinking lots of water, of course). I tailored each day to what was happening in my life, instead of a blanket set of steps. However, there were a few things I really focused or honed-in on:
What I Didn't Do
I didn't go out and buy thousands of dollars worth of luxury items to make this challenge closer to the actual routines of people making eight times my salary. I used what I already had (which, to be quite fair, is a heck of a lot because it's my hobby and my job) and made do without making a single purchase… which we'll get into later.
What I Loved
Morning baths
I lived basically my entire life without a bathtub until my current apartment, and I make very good use of it. But I never thought of the idea of taking a bath in the morning. Normally, I'm using the bath to wind down and help myself get ready for bed, so it never made sense to try it in the morning. However, this is something I'll be implementing into my routine weekly. There's nothing like waking up knowing you get to soak in a warm bath. It made me want to get up early more than anything, so it was perfect after morning workouts. I hopped into a bath of muscle-relaxing bath salts for a quick reading session to start my day, and it was arguably the most lovely, relaxing moment of my entire week.
Oil-cleansing
I always do a double-cleanse if I'm wearing makeup, but in the morning, I typically go with a gentle, hydrating wash to get rid of any oil from sleeping or remove any retinol or actives from the night before. But I've seen so many celebrities use a cleansing oil in the morning to really boost their radiance and hydration first thing. I was a little nervous to try it with my combination skin, but it was lovely. I tried it with a few different oils, and you definitely have to make sure you use something that completely rinses off without leaving a film on your skin. My current favorite is the Elemis Pro-Collagen Cleansing Balm.
Morning Masking
This is something I already do in my routine, but I have not kept up with it since quarantine began. I've had the "I'm wasting my masks" mentality because I'm not going anywhere, but one of the main experiments I tried with this process was actually using my expensive, "special" products instead of letting them sit in my apartment collecting more dust. Sheet masks are a recent favorite of mine because I use them essentially as an extra serum in the morning. I love really hydrating and soothing ones before I go in with my moisturizer and SPF, and it makes my skin so radiant before I apply makeup.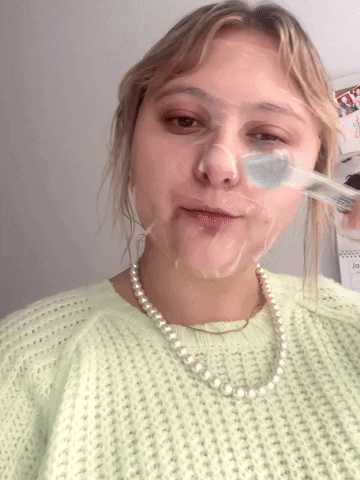 Facial Massage
I always use my NuFACE Mini Toning Device in the mornings (about four to five times a week), but I almost always do facial massage at night. I find it really relaxing and a great way to make oils and moisturizers sink in better. But I've officially converted to the morning massage after this experiment. For one, your face looks amazing after a short massage, and while it's temporary, I might as well have that glow and definition for my morning Zoom call than right before I plop my face on a pillow. But it's also a very short, relaxing step I can add to my skincare routine.
While I was using an oil cleanser in the morning, I wasn't doing my NuFACE regimen because it's not recommended to wash with an oily cleanser because it can disrupt the microcurrent. So, this facial massage basically took place of my NuFACE routine. I think I'll switch on and off between facial massages and NuFACE from now on.
Foam rolling
I am the perfect candidate for a massage (wouldn't we all say that though?). I hunch my back at my desk all day; I don't get enough sleep; I push my muscles a little too hard sometimes; and I'm a constant ball of stress who fears being deemed weak so I hide it and it manifests through physical things like a clenched jaw, tight shoulders, and hard fists. (As you can tell, I'm also a perfect candidate for therapy!) I can't get a massage right now though, so I recently purchased a small foam roller I could use in the meantime. This challenge was the kick in the butt I needed to finally start doing it, and I noticed an immediate improvement in my posture, my muscles, and my stress levels, which is why it's now a part of my beauty routine. I'll do just about anything to help my stressed-out skin, and that includes anything I can do to alleviate the daily anxiety.
Facial steaming
I had never steamed by face on my own until recently, but it's one of my favorite parts of a facial. After trying it, I will gladly be implementing it into my weekly routine. Again, it's relaxing and alleviates stress, but I also noticed my skincare sank in better, and I was glowier than ever.
What I Didn't
Body skincare routine
I typically do my bodycare at night, but I wanted to try it out in the mornings after watching an absurd number of celebrity beauty routine videos. I followed my baths with an in-shower moisturizer, a body serum, and a body moisturizer. I enjoyed it, but I actually find this ritual much more relaxing in the evenings with my skincare routine. I also just simply don't have time to do this every single day, but a few times a week, it's a great treat.
Dry brushing
I'm not new to dry brushing, but I'm new to being consistent about it. I always forget that I own it, and it never seems like the right time before I shower to take the time to do it. I made it a point to dry brush at least three times this week, and to be quite honest, I noticed very little results. Was my skin softer? Yes, but I get the same results using my favorite in-shower scrub. I enjoyed it a lot the day I shaved, but other than that, this is something I'll continue to keep in my shower and likely forget to use often. (However, I will say that my very good friend said dry brushing her legs daily basically saved her from ingrown hairs, so I'm going to try it on my bikini area this summer!)
Low-maintenance makeup
This was a new one for me. I enjoy the art of makeup. I love following eyeshadow trends and trying new shades and textures. I look at beauty as an accessory (TBH, sometimes clothes even act as an accessory to my beauty looks). Celebrities, on the other hand, are a lot more natural when they're doing their own makeup. They do the bare minimum to look put-together and polished. So, I gave it a shot. I did a basic 5ish-minute makeup routine for glowy skin, complete with concealer all over the face, cream blush, a light dusting of powder, brow gel, mascara, and a little bronzer.
I can't say I'll never wear a natural look when I'm in a rush or just feeling like it that day ever again, but I missed my fun looks this week. A lot.
Doing an extra-long routine
While I love the time I spend at the end of the night on my skincare, it's not practical for me to keep up with this all the time. Plus, my skin doesn't need that all the time. In fact, using too many products constantly overwhelms my skin, clogging my pores and causing breakouts. But once in a while, it's a self-care step I enjoy. On the days I fully indulged in my skincare, I went full force ahead with double cleansing, multi-masking, peel pads or retin-A depending on the day, toner, serums galore, moisturizer, oil, and even a sleeping night mask if I really felt into it. But on a normal night, I'll likely just go with double-cleansing, my retin-A (or my weekly AHA peel), toner, one serum, and moisturizer.
Takeaways
I turned my beauty routine into self-care rituals
I recognize that I often glide through my beauty routines, thinking of it as a chore instead of a time to slow down and enjoy myself. Most of the days this week, I lit candles, turned on music or an audiobook, drank a cup of tea or coffee, and used that time to really treat myself. Focusing on myself in those little moments is something I will gladly take into my daily life–regardless of my Hollywood star status.
I prefer to have fun with my makeup routine
Every day I put on fun eye makeup or a bright lip or a new blush, I have a pep in my step. I'm giddy when I can sit down and play with my makeup. And in this routine, I didn't really do that. Sure, celebrities get all dolled up for events, so I understand why they wouldn't want to in their day-to-day lives. But as someone stuck in a tiny apartment during a pandemic, my "special event" is going to pick up the mail downstairs, and it warrants a look.
Beauty can feel luxurious regardless of how much you spend
While I definitely have a few luxury and high-end products in my collection, I also have tons of inexpensive, drugstore options too, and using them felt just as nice as the ones I spent quadruple the price on. I love to splurge and invest in beauty products, but to feel like a celebrity, you don't have to pay the price tag. Instead, I opt for products that give me those same feelings: nice packaging, lovely textures, pretty branding, ease-of-use, high-quality, and good results.