You've seen it all over Instagram: a bathtub adorned with rose petals and sliced lemons, lined with candles and essential oils and beautifully-labeled products. There's likely a bath caddy with a good book, a glass of wine, and a face mask, for good measure. I've seen these images time and time again, but wrote them off as impossible because I live in a tiny apartment with a small ass bathtub that barely fits my body for a shower, let alone to lay in for upwards of an hour or so.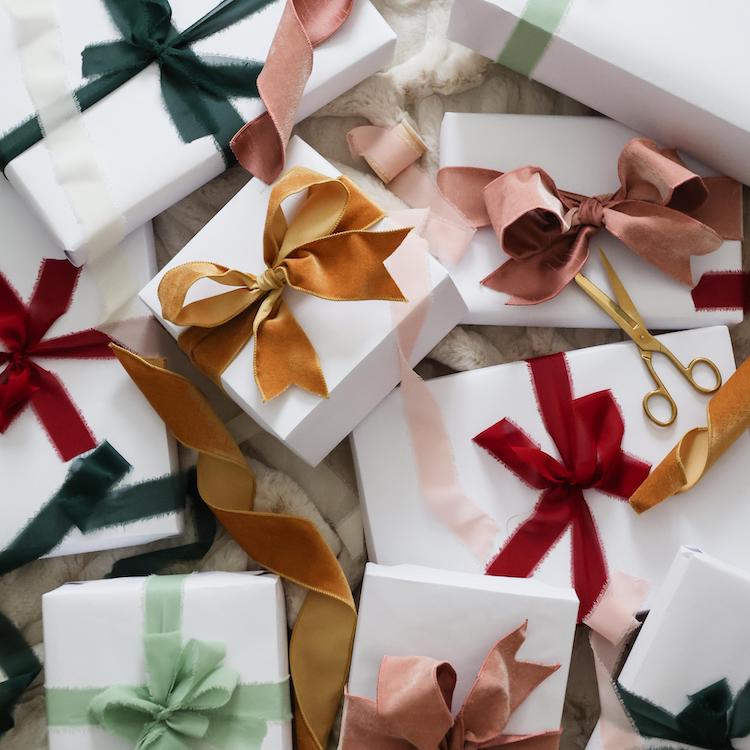 the perfect gifts for everyone—and we mean everyone—on your list
Then, I did a little digging and found a few easy, simple products to make my less-than-ideal bath situation a relaxing afternoon treat for myself.
Headrest
To get the spa-like experience in your tub, you'll want a headrest to make leaning back and relaxing way better. It's basically a pillow that suctions to the back of the tub to lean on. They come in all shapes and sizes too, so whether you have a ledge on the back or it goes straight into the wall, there's one for you.
Bath Mat
I'm oddly terrified of the bottom of my tub. IDK, it just seems gross under there. Instead of wearing my swimsuit bottoms (which is what I've done for the other eight months I've lived here), I'm grabbing a small mat to lay down inside the tub. These are all over Amazon, and as long as it suctions to the bottom (so it won't float around once the water starts running), it's probably good to go.
Amazon
OK, obviously this is not a shower mat, but I had nowhere to put this lil' genius contraption. It goes over the overflow drain in your tub, making sure you have lovely baths absolutely filled to the brim with water. Just make sure to take it off when you're done!
Bath Tray or Table
There is basically no such thing as a cute bath without a caddy or shelf. If this really isn't a possibility (for example, some tubs are sized awkwardly and shelves won't fit … such as mine for example), think about getting a small table to put next to your tub. I have small nesting tables for a coffee table, so I pull the smallest one right next to my tub while I'm taking a bath to hold everything while I'm submerged in water. This could be as simple as a small stool. And it doesn't exactly have to look pretty—just keep it out of the shot in any selfies, of course.
Candles
Candles create the ambiance, y'all. They make the bathroom (a room typically known to not smell great) a luxurious and cozy spot. I love using small candles in here because then you don't have to worry about them tipping over into the tub (which would be bad). But if you have a bigger surface area, go ahead and use your favorite. Here are a few scents and brands we love, especially for a cozy, spa night at home.
Dried Milk
OK, I'm not trying to go all vagina-steaming-crystal-dildo-cow-cuddling on you, but I low-key stan the milk bath trend ever since I saw an IGTV from Sir John (Beyonce's MUA) all about it. I just picked up a bag of dried milk from my grocery store, and all you have to do is dump it in the bath. The lactic acid in milk (yep, the same lactic acid our editor-favorite Good Genes serum contains!) is a gentle exfoliant that softens the skin at the same time.
Note that this is *real* milk, so stay away if you're vegan!
Salts, Oils, and Bombs
The options are endless in terms of what you can add to your bath to up the experience. Vitamin E oil is good to drop in to help smooth and soften the skin, but any light oil (jojoba, argan, rosehip, for example) works too. Epsom salt is like a bathtime miracle worker because it can help relieve aches and pains, soothe skin irritation, and even help calm down a sunburn. It also often comes in scented varieties that can make your bath smell good too! And you can never go wrong with a good bath bomb—especially one that contains ingredients that not only make the bath a little prettier, but actually make your skin feel better too.
Essential Oils
To make your bath water smell extra relaxing, add a few drops of an essential oil of your choice to the water. Lavender is an obvious option to relax at nighttime, but in isolation, anything goes, so feel free to add sweet orange, lemon, eucalyptus, sandalwood, chamomile, ylang-ylang, and more.
Bubbles
What's a solid bath without some bubbles? They're not made like they were years ago anymore either—bubble baths can be moisturizing and soothing with the right products.
Play some tunes
Sitting in silence is bound to feel a little strange. Grab a bluetooth speaker (or your built-in phone speaker should do) and queue up your favorite relaxing Spotify playlist, a podcast, or an audiobook!

Your favorite beverage
You'll get dehydrated sitting in the hot water without something to sip on, and that's just the rule. It doesn't have to be alcoholic, but putting your drink in a wine glass makes it feel fancy. So even if it's your favorite LaCroix flavor, that works! Kick it up a notch with a classic cocktail.