I'd like to begin this story by sharing a truth I believe to be universal — moving SUCKS. You pack up everything, realize how much crap you own, clean your entire old place (don't forget the baseboards!), then lug your entire life around, only to have to unload and unpack it into a brand new place. I can acknowledge that moving into a new home is a privilege — but the work that goes into it is ROUGH.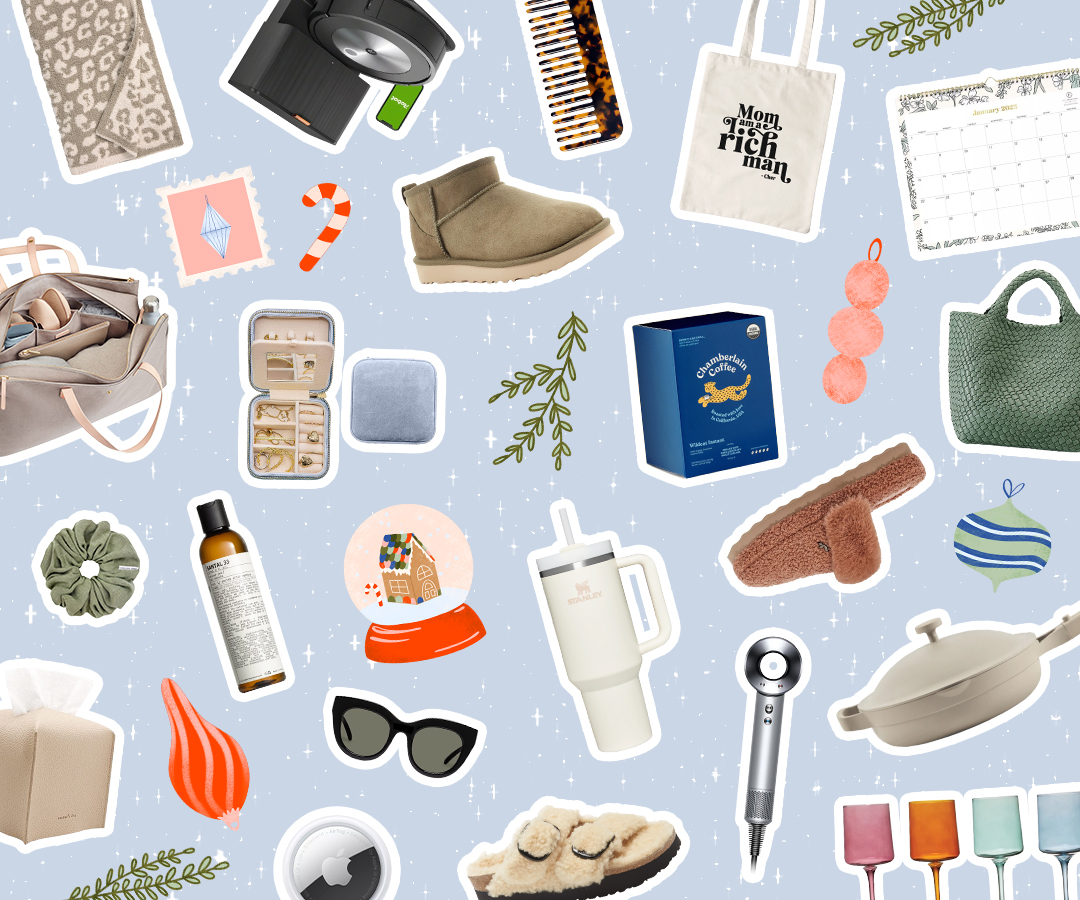 With hundreds of thoughtful gifts, you're sure to find something for everyone on your list!
In the last six years, I've lived in eight different homes. Some for just a summer, some on my college campus, none for more than 18 months. This September, I moved in to a new apartment with my best friend — to a two-bedroom walk-up in one of my favorite neighborhoods in Chicago.
Here's the thing about moving (which I can now acknowledge, now that the hard part's over) — it's a GREAT time for a fresh start. For new routines, new habits, and — best of all — a clean slate. Once my roommate and I signed our lease and officially decided to make the move, I decided to make a change too — I signed up for Grove Collaborative, a cleaning/wellness/homekeeping delivery service that will keep us both fully prepared for — an excited about! — keeping our home fresh, clean, sanitary, and all-natural.
Here, I'll tell you all the reasons I'm glad I never have to shop for cleaning and wellness products at a store again — and how you can get your home set up with Grove too.
So what exactly is it?
Grove Collaborative is a recurring shipment service that delivers all-natural home, beauty, and personal care products directly to your door. You select the products you want mailed to you and the frequency at which you want to receive them. What's even better — Grove is a Certified B Corp, meaning it meets and exceeds the world's most rigorous standards for social, environmental, and community standards. You are genuinely getting the best, cleanest, healthiest products for your — delivered straight to your front steps.
So why should I try it?
Clean, Healthy Products
Like I said before, Grove is a Certified B Corp — so you can feel super good about supporting them. Grove is very passionate about the social and environmental impacts of their products — so you can rest easy knowing that your household is getting the best — and so are those impacted by your purchase as well. Grove strives to provide you with products that are either recycled or recyclable, non-toxic, sustainable, and transparent. No BS here. This was especially important to me as I transitioned into my new home — a big move is the perfect time to set a new precedent for what you use and accept under your roof. All-natural products for me and my house (okay, it's an apartment).
Cheaper Costs
When I find out that something could save me money, I am ALL IN (Dude, moving is expensive — did you know there is A FEE just to forward your mail!?). Grove's prices on your favorite products (brands like method, Mrs. Meyer's, and Seventh Generation — all of which you find on shelves at your favorite box stores) are often cheaper than you'll see anywhere else. I was genuinely shocked at how slowly the "total price" in my cart went up as I added product after product. I understand when people say that they don't use natural products because the synthetic ones are cheaper — but the amazing product combined with the even better prices? Truly can't be beat.
Convenient Shipping
As a card-carrying city dweller, delivery is my best friend (sorry, roomie). The nearest Targets, etc. to my new apartment are not within walking distance — meaning running to the store to pick up dish soap or paper towels would be a long, expensive, city-bus-driven nightmare. To have the bulky products I use most delivered to my home (think: Seedling toilet paper rolls, laundry detergent, and tub & tile cleaner) is a complete game-changer. No more sweaty bus rides for me!!
You'll Never Run Out of Your Most-Used Products
Allow me to tell you a horror story: One time (okay, at least a dozen times), I finished a roll of toilet paper, only to reach over to pick up a new one — and find my usually-stocked pile empty. I have legitimately run out of toilet paper about a thousand more times than any reasonable adult should — but with Grove, it's simple. Many disposable products (like paper towels, Seedling toilet paper, and more) are listed on Grove's website in terms of how much you may need (ex: "This should last a month for a household of 2-3 people," etc.). You simply choose how much you'll need in a month (or two), place the order, then use the bathroom stress-free. By the time you're running low, another shipment will be on its way. You'll know exactly how much product is coming — and exactly when (literally thank the Lord).
Try New Things
Finally, as if all that wasn't enough to get you to try the amazingness that is Grove — it's perfect for those of us who like to try out new products. There's no harm to trying something new — you can rest easy knowing that any product you pick holds up to Grove's high standards. Anything you try is safe, well below store price, and easy to obtain. I myself just ordered some tree-free paper towels — I can't wait to try them (and if for some reason I miss my old tree-created version, I can just switch back for my next shipment!!).
This post was in partnership with Grove Collaborative, but all of the opinions within are those of The Everygirl editorial board.