There is rarely a day that goes by where I don't spend at least a little bit of time scrolling Pinterest and Instagram looking for and saving or pinning inspiration for many different aspects of my life. I love to look for outfit ideas, of course, but there's a whole other world of social media that I can't get enough of: home decor.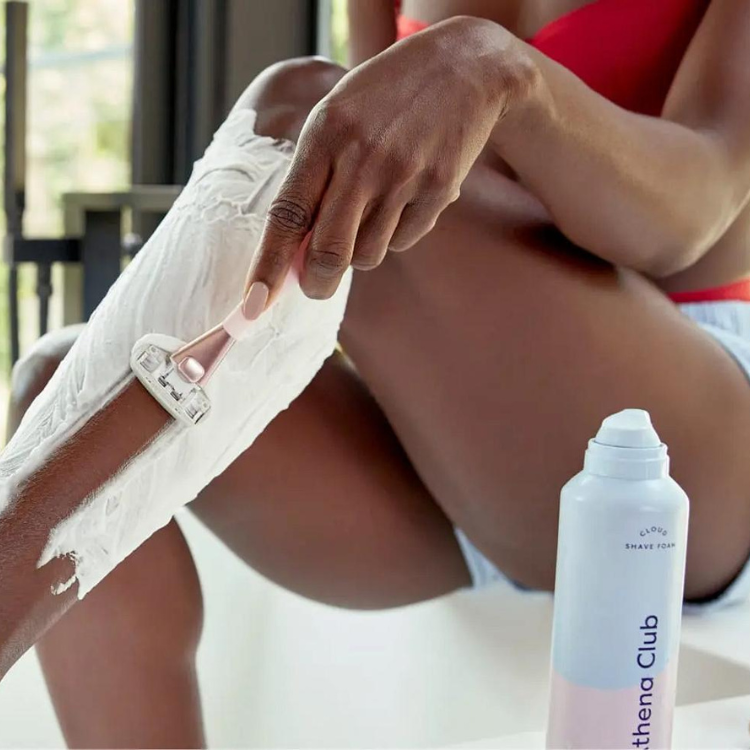 "This razor gave me the silkiest, smoothest shave I've ever had! I never get any cuts or scrapes, even on those hard-to-shave places."
It doesn't even matter that I live in a 400-square-foot studio apartment, I'm still saving all of this "inspiration for later" as if I live in a Kardashian mansion with unlimited income to decorate it however my heart desires. A girl can dream, right?!
In all of this scrolling and daydreaming about decorating a house I don't have, I've picked up on a few of the biggest home decor trends on Instagram right now. And, because I'm ballin' on a budget to make my tiny 400 square feet feel Pinterest-worthy, I'm always looking for ways to incorporate these trends into my home.
Here are seven of the biggest home decor trends on Instagram right now, and how to incorporate them:
1. Statement walls
Wallpaper has really made a comeback in recent years, and these fun patterns on accent walls really make a statement. If you have an awkward wall or just want to spice up one of your boring ones, try incorporating this trend. And thankfully for us renters, peel-and-stick wallpaper makes it possible to do this without violating your lease!
Incorporate it with: peel-and-stick wallpaper
2. Rattan and wicker accents
One thing that I know for sure is that the trend of natural elements like rattan, wicker, and raffia is not going anywhere anytime soon. This trend is everywhere, and it's a great way to add warmth and nature to your space in a stylish way. In order to not overdo it, add in accent pieces like one statement furniture piece, a pouf or ottoman, a couple of baskets, or something to hang on the wall.
Incorporate it with: accent pieces
3. Arched mirrors
We all know that mirrors make a space feel larger, but they also add a little extra something to any room, especially with a fun touch like an arched shape. This unique design element is perfect for showing off more of your space (in the reflection) on your Instagram and provides the perfect space for your outfit pics.
Incorporate it with: an arched mirror (in whatever size works for your budget)
4. Layered art
This is one of my favorite trends that I've been seeing lately. I love the idea that you can switch out this art all the time, rather than committing to hanging something directly on the wall. You can also mix in other design elements like mirrors, plants, and small accent pieces to really make this a center point of any room.
Incorporate it with: floating shelves and art print sets
5. Mid-century modern accent chairs
I'm not really sure why unique and fun accent chairs–such as these mid-century modern options–are having such a moment right now, but I'm here for it! They have the ability to fill any empty or awkward space in a way that is both stylish and functional. There are tons of luxury-looking budget options out there (some of our faves are linked below!), and you can also find amazing and one-of-a-kind chairs in flea markets, thrift stores, and antique shops.
Incorporate it with: unique MCM chairs to replace any plain ones you may have
6. Round pedestal tables
If you live in a small space, this dining solution is perfect for you! And even if you aren't limited on space, an intimate dining setup lays the foundation for creating a cozy breakfast nook–that will definitely stir up some home envy on Instagram.
Incorporate it with: A round table that works for your space
7. A light and bright bedtime oasis
It seems as though every time I even open Instagram, I'm greeted with a beautiful and extremely cozy-looking bedroom setup. All of the light neutral colors, linen bedding, and fluffy duvets make me want to jump into these beds immediately. I mean, is there anything better than climbing into fresh, clean sheets in a super comfy bed at the end of a long day? I think not.
Incorporate it with: lightweight sheets and linen bedding
Which of these trends is your favorite? How will you be incorporating it into your home?