Thanks to social media, our daily lives are inundated with design inspo. On any given Instagram scroll, you can encounter an immaculately decorated room that positively stops you in your tracks. You may like the style, but is it you? It can be hard to tell the difference between an aesthetic you actually identify with and a simple case of design envy. But that's where your Enneagram can help. Each of the nine personality types has distinct preferences and tendencies that can easily translate into crafting the ideal aesthetic for your home. Not sure which style suits you best? Here's the interior design aesthetic that's truest to you, based on your Enneagram type.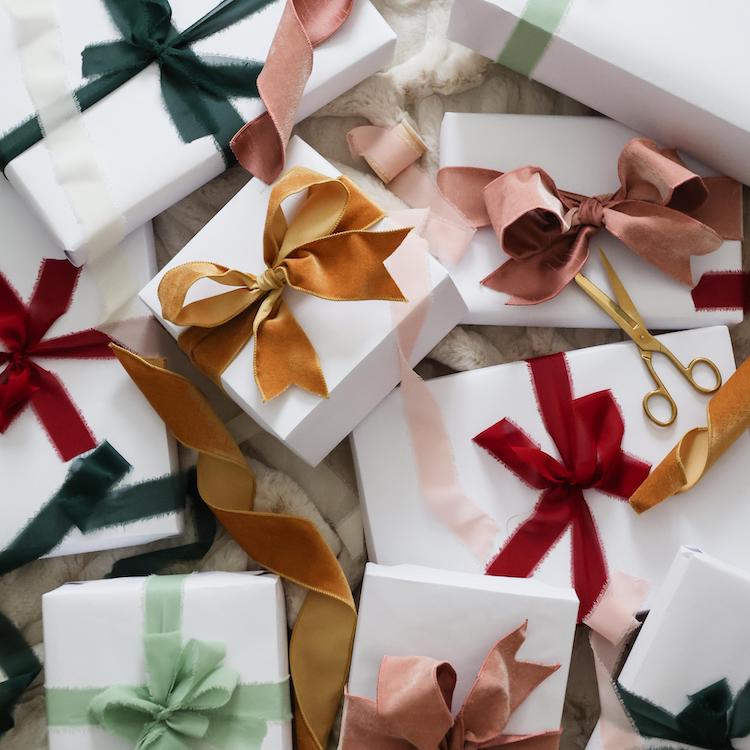 the perfect gifts for everyone—and we mean everyone—on your list
Minimalist
A Type One's home is bound to be as polished and put together as they are. Big fans of order and balance, this Enneagram type is most drawn to a sleek, minimalist aesthetic. Neutral colors and plenty of storage will keep their space looking clean and organized, and you won't find a bunch of unnecessary stuff cluttering up the place. Instead, the Reformer is more apt to decorate their home with carefully chosen, sustainably sourced furniture and decor that showcases their desire to make the world a better place.
Hygge
Friendly and good-natured Type Twos are all about that mi casa es su casa vibe. Their interior design aesthetic is warm, welcoming, and oh-so-cozy. They're always ready to make guests feel at home with plenty of plush pillows, fuzzy blankets, and maybe an oversized armchair or two.
Contemporary
One thing about Type Threes? Their house is gonna look good. We're talking high-end furniture, trendy accessories, and envy-inducing collections of art, books, or whatever else suits their fancy. Always up-to-date on the latest trends, the Achiever has a fresh, contemporary style that's bound to impress anyone who walks in the door.

Eclectic
Individualistic Type Fours don't quite fit into prescribed style boxes. Their colorful, eclectic aesthetic is based on what they love, rather than any trends or design rules. With a flair for the dramatic, this Enneagram type will thrive among bold colors, mismatched patterns, vintage finds, and unique, personalized accessories.

Mid-Century Modern
Highly independent and thoughtful, Type Fives need their personal space, but they're not going to make a big fuss about the design. Their practical approach to decorating prioritizes function and comfort, and no style epitomizes that more than mid-century modern. Give them an Eames lounge chair and a shelf full of books, and a Type Five will be totally content.
Traditional
The Loyalist is definitely not the type to drop everything and redecorate every time a new trend pops up. Craving a sense of safety and stability, a Type Six naturally gravitates toward the familiar comforts of traditional style. Solid-wood furniture, warm colors, and natural materials like leather help reinforce the idea that their home is their sanctuary.
Maximalist
Type Sevens thrive in a space that shows off their spontaneous, fun-loving side. Their no-holds-barred maximalist style is colorful, personalized, and maybe a bit chaotic (in the best way!). Sevens love to accessorize with framed photos and mementos from their travels, and their homes are a true representation of their adventurous spirit.

Modern Glam
Taking a "go big or go home" approach to decorating, Type Eights appreciate a high-drama, glam aesthetic. They aren't afraid to take a few design risks, and their self-confidence and big personality easily shine through in their home. Saturated colors, shiny finishes, and luxurious materials like velvet and marble are signatures of their lavish decorating style.
Transitional
A happy medium between traditional and modern styles, the transitional design aesthetic was tailor-made for Type Nines. This timeless aesthetic suits the Peacemaker's need for a harmonious environment while reflecting their approachable, down-to-earth personality. Soft textures and an easy-on-the-eyes color palette further reinforce the peaceful vibe.