The start of a new year is the perfect time to give your home a bit of a refresh—new year, new space, right? But before you dive in and start any major projects, you may want to take a look at the design trends that experts predict will be everywhere in 2022. After all, what's better than getting the inside scoop from those who really know the home sector like the back of their hand? We spoke with pros who shared eight emerging trends, and let's just say we're pretty excited about what lies ahead in the home world for 2022!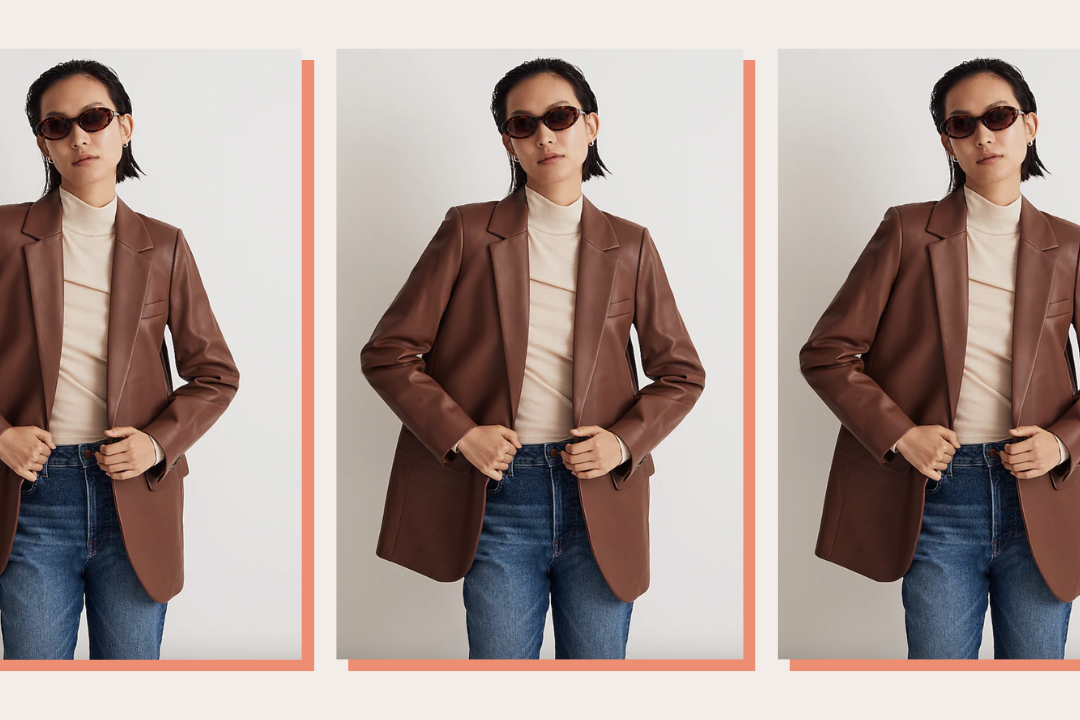 time for your fall wardrobe update!
1. Maximalism
And on that note, maximalism will continue to be prominent in 2022. "Fresh and contemporary no longer means minimalist," said Marissa Geoffroy, creative director at Sherle Wagner International. Love to display a good collection of glassware, teacups, candlesticks, or something else entirely? Go for it! "People are craving the lush, the unique, the exciting."
2. Lots of Green
We've lusted over rooms with green walls for quite some time now, and it looks like everyone is sharing the love for this hue in 2022. "Shades of green from Kelly to Forest have been having a moment, which won't fade this year," said Stephanie Purzycki, CEO and cofounder of The Finish. "Almost every major paint brand declared it to be the color of the year for 2022." So why not hit the hardware store this weekend and pick out a shade that speaks to you? If you're looking to make a smaller upgrade, grab a sage green throw to add to the end of your bed or set an emerald tray on the coffee table to keep books, remotes, and candles organized.
3. Updated Entertaining Spaces
Gathering with our nearest and dearest—when it's safe to do so—will continue to be a priority in 2022, and our spaces will reflect this mentality. "We'll be seeing a lot more home makeovers in the kitchen and dining room as we ready our houses for guests," said designer Michelle Gage. "Funky tabletop pieces are going to be particularly big this year."
4. Saturation
But there are even more ways to go bold this year, Purzycki noted. "We're not just painting the walls a bold color, we're painting the ceilings, trim, and windows to match." Many designers refer to the ceiling as a room's "fifth wall" for good reason, after all! Not looking to revamp your walls? Grab contact paper in a saturated hue (we love a deep green or moody blue) and give the cabinets in your rental kitchen new life. Or switch out your pillow covers and introduce saturated shades to your sofa!
5. Personalized Spaces
Say goodbye to the days of "blah" rooms that could belong to anyone. "Gone are the sterile rooms that are void of color," designer Kristina Phillips commented. "Instead, we'll see a curated and layered approach that tastefully highlights travels and interests." Whether you choose to print out photos you've taken, curate a gallery wall made up of vibrant digital downloads, or display new coffee table books that pertain to your favorite hobbies, you can't go wrong.
6. Antique and Vintage Finds
If you enjoy spending Sunday afternoons at the thrift store or flea market, you're already ahead of the game here. "After being dubbed frilly and precious for a few decades, antiques will be back in a big way in 2022," noted Purzycki. Love all things grandmillennial? You're definitely not going to be alone in 2022. [Younger generations] are opting for china collections, drapes that match the sofa, fringed lampshades, rich oil paintings, and wallpaper, made fresh through color, scale, and juxtaposition with newer pieces." And being able to skip over those pesky backordered pieces and go green are just added bonuses of shopping vintage!
7. Timeless, Authentic Styles
In a similar vein, classic pieces will be having a major moment in 2022, Purzycki added. "We're all a little sick of keeping up with the latest trends on social media, feeling like our homes are out of style mere months after we decorate them, and stocking up on low-quality but high-fashion pieces that only look good on camera," she said. "Instead, we'll all be decorating more for what we love, what works for our homes, and in a way that lasts." Tuning out the pressure to stock up on new accent pieces each and every season (while saving a bit of hard-earned cash along the way) is something we can definitely get behind!
8. '80s and '90s Influences
The '80s and '90s are back—not just in our closets but in the home sector, too! "Just like fashion, the '80s and '90s are the muse when it comes to furniture, particularly [in terms of] silhouettes, which are chunkier and more exaggerated this year." Purzycki said. Curved boucle sofas, squiggly mirrors, and pops of neon are all fair game. We do love a good #throwback moment.