Since the pioneer days of blogging (also known as the year 2008), thousands of fellow interior design aficionados have religiously started their mornings with Nicole Gibbon's highly acclaimed interior design and lifestyle blog, So Haute. Readers of the site visit each day for their daily dose of interior inspiration (with a fashion forward edge), entertaining essentials, and advice on everything from spring cleaning to styling your entryway. While most don't begin with the idea that their blog will evolve into anything more than a place to chronicle the everyday or house their inspiration pictures, it's clear that Nicole has always approached So Haute the same way she has her entire career: with a big vision that has only grown with time.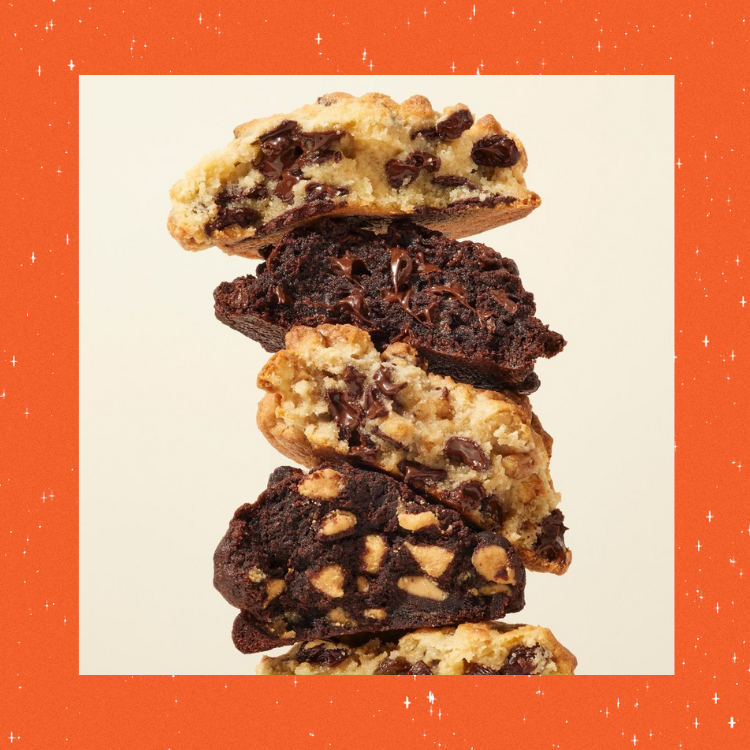 Enough with the stress! These 20 gifts will please even the pickiest person.
With her own NYC based interior design studio, regular appearances on the OWN network's Home Made Simple, and contributions to Domino.com (among numerous other media outlets), Nicole has seamlessly designed a multi-faceted career that utilizes her expertise and passion for everything interior design and media related. Oh, and the cherry on top? She's even sweeter than you imagine.
Read on for the steps she took to cultivate and create her dream job(s), how she manages to live a bi-coastal lifestyle, and plenty of advice on how to evolve your own talents into the career you've always wanted.
Full name: Nicole Gibbons
Age: Forever Young!
Location: NYC
Current title/company: Principal and Creative Director, Nicole Gibbons Studio LLC
Educational Background: Northwestern University, Bachelor of Science in Communication Studies
What was your first job out of college and how did you land that position?
My first job was as a PR assistant at a well-known fashion retailer. I worked there for 9 years and rose through the ranks over the course of my tenure. I landed that job through a combination of talent, a strong internship background and good timing. My first fashion PR internship was at KCD, a prestigious fashion PR agency. The company's president, who is a very influential figure in the fashion world, is a Northwestern alum and hired me simply because I went to NU. I didn't even have a formal interview. I completely understood how lucky I was at the time and have always been grateful for that opportunity because I learned so much, made great connections and it helped me land my first PR job coming out of school. After interning at KCD I interned in the Kiehl's Since 1851 PR department, just prior to graduating. Someone there recommended me for my first full-time position. Coincidentally, the company also happened to be a client of KCD, so having interned there was tremendously helpful to me in landing the job, as was the personal recommendation.

Take us on a brief synopsis of your (extensive and impressive) career path.
I did a series of internships in college, first interning in the media planning department of the ad agency Euro RSCG in Chicago. The following summer I interned at KCD in New York. I finished Northwestern a quarter early so I came out to NYC the March before graduation and did two simultaneous internships, working in the PR department at Kiehl's 2 days a week and in the publicity department at Interscope Records three days a week. All of my internships were unpaid. I still look back in amazement at how I managed to survive in New York City as an unpaid intern, but I've always been an overachiever with an incredibly strong work ethic. I've also never believed that anything is out of reach. After graduation I landed my first fashion PR job at a multi-billion dollar fashion retailer, and held the titles of PR Assistant, PR Coordinator, PR Specialist, PR Manager, and finally PR Director, overseeing global PR and events for the brand. I left that position in January 2013 to focus full-time on building my business and brand.


You spent more than a decade working in the fashion industry. At what point did you realize you weren't on the right career path? What ultimately made you decide to make the switch to an interior design career?
I knew coming out of college that PR wasn't something I wanted to do forever. I actually had no idea what I wanted to retire doing, but I loved fashion and I just really "got" PR. I knew I would be good at it, that it would be a fun experience, and that it would allow me to make great connections that would help me in the next chapter of my career, which I imagined would involve me doing something entrepreneurial. Both of my parents are entrepreneurs and (my father especially), always instilled this idea that there's nothing better than being your own boss. My mom was a residential interior designer in Michigan and I grew up being exposed to design and the arts and being creative. I used to draw and paint, sew my own Barbie clothes and rearrange my room all the time, so the creativity has always been in my blood. In 2008 I started my blog So Haute as a creative outlet, and as the blog started to grow an audience I became more immersed in the design world in New York. I would attend events and network with designers and pretty soon I realized that this was an industry I wanted to work in.

Being the daughter of a decorator, did that have any influence on your career shift? How did you know this was the right fit?
You know, not really. My mother exposed me to the design world from a young age but growing up I never in a million years thought I would want to become a decorator. I had so many other interests. In grade school I wanted to be a doctor, but once I went to undergrad and discovered that collegiate level science classes were not fun for me I lost interest. Then I wanted to pursue broadcast journalism so that I could become an entertainment reporter like Shaun Robinson from Access Hollywood. I was a reporter on the campus news channel, I co-anchored the campus radio news and was involved in a ton of journalism-related extracurriculars. I loved telling stories and being a voice of authority but I wasn't passionate enough about journalism to want to work in a tiny town doing one-man band reporting. I decided not to put too much pressure on myself to figure it out. I felt that as a 21-year-old coming out of college, I should just do something I enjoyed in an industry I was inspired by, which is how the whole fashion thing came about. After I started my blog and got more involved in the design world, something just clicked for me and I knew this was the right fit. As I thought about what kind of business I wanted to build, I knew that I did not want to just build a design firm and only be a decorator. I had a desire to work in television and had also developed a great platform via my blog, and wanted to continue growing that. I love that my business is multi-faceted and that I can still work with clients and be creative, while also growing my web presence and inspiring others on a larger scale through my work in media and television.

What advice can you offer to Everygirls contemplating a career change but are unsure what steps to take? If you lack experience, how do you get your foot in the door for a paid position? What are employers looking for regarding entry-level applicants?
1. Don't put too much pressure on yourself to figure it out right away. Explore all of your interests and through the process of exploration you'll discover the things you love, the things you don't, and the things that you're really good at.
2. Network. Talk to everyone you know and anyone you can get connected with in the field you want to work in. Not only will you learn a ton by talking to these people, but forging these relationships can also help open doors.
3. Intern. If you lack experience, an internship can provide you with an excellent, real-world education while helping you build your resume. All of my internships were unpaid but invaluable experiences.
What advice do you have for women looking to find or create a position in either fashion or interior design? What skills or personality attributes do you believe are necessary to succeed in these industries?
Tap into your networks to find out about opportunities. There are also some great resources online. Editor at Large keeps a great database of jobs in the interior design industry, and there are many similar sites that list fashion opportunities. Intern in the field to ensure it's right for you. Also, you can't be timid to if you want to land a job at a high profile fashion or design company. It's like the saying in the Devil Wears Prada: "A million girls would die for that job." It's so true. There will naturally be more competition for the most coveted positions, so you really have to stand out. You have to be assertive, determined and really prove yourself to win in that kind of position.
In 2008, you launched your popular interior design blog, So Haute, which attracts readers in more than 135 countries across the globe. What inspired you to start your blog? How has your blog impacted your career? What has been the most rewarding experience that has come from starting your blog?
I started the blog back in "the early days." I was devouring all of the shelter magazines and reading other design blogs and I really just wanted a creative outlet to share my own options about the things I loved, so I started the blog on a whim in January of 2008. The blog has turned out to be such an incredible platform for me and has helped me to forge strong relationships with influencers and brands in the design world. The most rewarding experience has been creating amazing friendships and relationships with people I've met through blogging.
You have your own television show, Home Made Simple, on Oprah's OWN network on which you design homes for deserving families. How did this amazing opportunity come to fruition?
I'm one of four designers on OWN's Home Made Simple and each week one of us leads a home makeover on a budget for a deserving family with help from our team, which includes host Soleil Moon Frye (aka Punky Brewster) and a team of carpenters, organizers and chefs. I've always had a desire to do television and had done some on-camera work projects before last year including an appearance on HGTV, a video project with Nate Berkus and Target and a web series for TLC about decorating with color, as well as a lot of expert segments and other web videos. Last spring I decided that it could be a good time to explore representation and I took two trips to LA in May and June to meet with potential managers and agents. One of the agents I met with presented me with the OWN opportunity the day after our meeting. I auditioned for it and got the job. I think it was all serendipitous. That particular agent didn't end up becoming my agent but forging that connection helped me land this opportunity. I love working with the OWN team and the producers. I have always admired Oprah, so being on a show on her network is a huge honor.

Do you have any suggestions for people working with small living spaces on a tight budget? (i.e. investments pieces, items to save on, sources for budget-friendly finds, make the most of a small space etc.)
Paint. It's the easiest, most inexpensive way to totally transform a room, and if you don't like the result it can easily be changed. Splurge on a good sofa and mattress – save on accessories. Pottery Barn makes great upholstery in basic neutrals. West Elm is a great place for budget-friendly accessories. Lamps Plus is a great resource for lighting at all price points. I also love One Kings Lane and Gilt for home decor. I also love shopping flea markets, thrift stores, eBay and Craigslist – all great places to find awesome decor at a good value.
As an online contributor for beloved relaunched Domino magazine, what are your responsibilities in this role? How did you land this coveted position?
My role involves writing online articles for Domino.com. I built a great relationship with editor in chief Michelle Adams when she was at Lonny and so when she moved on to work with Domino she approached me to become a contributor. I've always loved Domino so working with the team was a no brainer.
What obstacles have you faced during your career, and how were you able to overcome them?
I don't see it as an obstacle necessarily, but as a designer I'm completely self-taught for the most part, so there is a certain amount of technical expertise that I am still learning. I've taken classes here and there at FIT and NYU, and of course have gotten a great education through the process of researching and writing my blog and talking with some of the industry's top designers, but I still learn on the job all the time. When I think about it, most of the designers that I admire most and who have had stellar careers are also self taught, so I remind myself of that fact all the time and am constantly educating myself by asking tons of questions, learning a lot from my workroom vendors, talking to other designer colleagues and reading a ton.
I am also lucky that I have my mom as a resource as well as several good friends in the industry who are super helpful in sharing resources and advice when I need it. On the contrary, I think the skills I developed through my previous experience working in PR and events have helped me tremendously as an entrepreneur. I've managed large-scale, very complex projects with a lot of moving parts, multi-million dollar budgets, and am incredibly savvy when it comes to PR and marketing, which are all tremendously helpful skills to have in running a business.
You split your time between Los Angeles and New York – that sounds fun, impressive, and exhausting! Describe a typical day or week in the life of Nicole Gibbons. As an interior designer, tastemaker, blogger and on-air personality, how do you achieve a work/life balance especially with so much travel?
I try to spend a week every six weeks in LA and also did a 2 month stint there last summer filming Home Made Simple. I am juggling a lot between my design business, blog and work as an on-air personality and honestly, I still haven't quite found balance. I work 24/7. I am constantly out networking and even on the weekends I'm often shopping for clients, working on the blog, and live tweeting on Saturday mornings during Home Made Simple. It all leaves me with little free time to have a robust personal life. I think having a great team is important. Right now I have 2 interns and work with a small team of freelancers who help me with various ongoing projects. For me, I don't think there is such thing as a typical day. Every day is different. Some days I'm working from home in the morning and then doing lunches, meetings and auditions in the afternoon. Other days I'm visiting a job site, meeting with clients or out in the market shopping and sourcing for clients or TV segments. Some days I stay in to focus on putting together presentations, and some days I'm on-set filming something or doing a photo shoot in my home. I'm always busy.
Best moment of your career so far?
Leaving my old job and then seeing all of the things I've dreamed of and worked so hard for come to fruition.
What advice would you give to your 23-year-old self?
Try to find meaningful takeaways in every work experience good or bad. Work hard. Have fun but not so much that it takes away from your focus. Surround yourself with people that will help lift you higher and be patient – Things will come together for you when the timing is right.


Nicole Gibbons is The Everygirl:
Favorite TV show currently on the air?
Scandal

Who would play you in the movie of your life?
Sanaa Lathan
How would you spend a typical day off?
I don't know if there is a typical day off for me since I'm generally always working, but the ideal day off would involve going to the gym or doing a spin class, staying in at home and catching up on shows on the DVR, and then finally cooking a great meal or baking something sweet. I'm on the go so much that I relish the opportunity to sit at home and do very little.

Happy hour order?
Margarita with sugar, not salt.

If you could have lunch with any woman, who would it be and what would you order?
Oprah Winfrey. We would have brunch and I would order blueberry waffles with a side of bacon and a soy latte.