One of my favorite things to do as I'm packing for vacay is plan my outfits. Let's be honest: I want to look and feel my best as I head to the beach, but I also want to look good in all the pictures I plan to take. Vacation tends to supply plenty of beautiful backdrops, like sandy beaches, lush hotel lobbies, and cute cafés, so photogenic 'fits are a must. Not only do well-taken travel photos look good on Instagram, but they're also memories to treasure forever. And if you have an iPhone, that means you also have an incredible camera.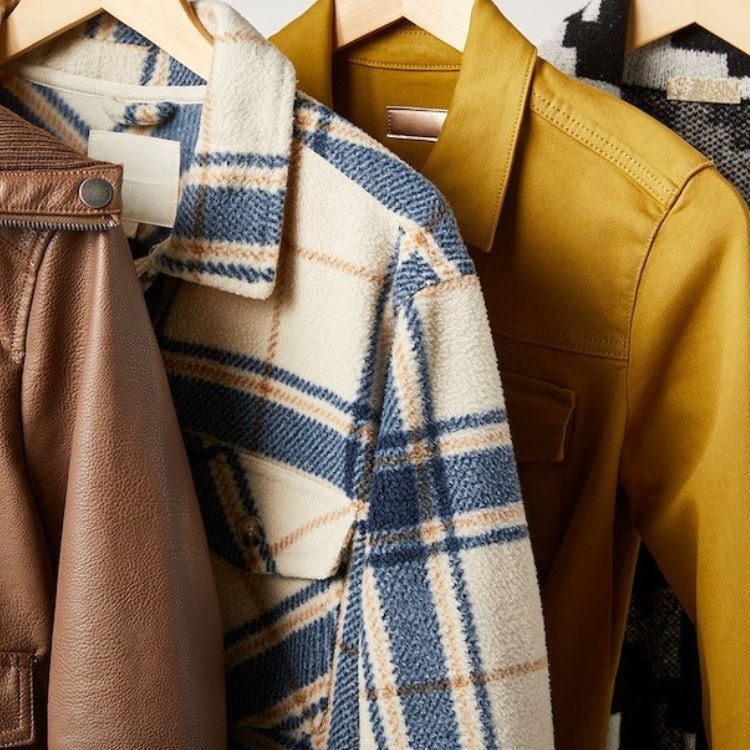 ...and it's wallet-friendly
I'm all about having aesthetically pleasing vacay photos I can share and display throughout my home, so I chatted with a few experts to get their tips. Below, lifestyle and travel blogger Katie Urban of A Touch of Teal and travel photographer Karina Ramos Salas of Hopeful Outsiders spill the tea on the iPhone travel photo hacks that will take your pics to the next level.
1. Plan Ahead
I'm not one to keep a strict schedule when I'm on vacation, but I always have a tentative plan. And for Ramos Salas, her plan always includes researching the perfect photo op. If you know ahead of time you want to take photos, why not do some scouting from home before you leave?
"I love looking for aesthetic places on Instagram and Pinterest," Ramos Salas shared. "That way, I already know where I want to shoot, and I also have an idea of what type of photo I want to create beforehand." She recommended looking for colorful walls, cute storefronts, and clean, open spaces. "Be sure to keep your eyes open," she said. "The most random places tend to be the best backdrops ever!"
2. Work With Natural Light
Nothing beats natural light, and both Urban and Ramas Salas recommended taking photos during golden hour. It's that magical time within an hour of sunrise or the hour before sunset when sunlight is soft and, yes, golden. Ramos Salas said she likes shooting early in the morning not only for the light but also because of the minimal crowds. "If there's a place that is normally crowded, I'll be sure to put that first on my list of places to photograph and then enjoy my day," Ramas Salas said.
But don't let non-golden-hour light stop you from taking photos. "Sometimes, when you're traveling, you have to snap the picture when you can and just roll with it!" Urban said. Even in the middle of the day when light is the harshest, you can still make it work. "I love shadows, so I tend to shoot under direct sunlight so I can get beautiful shadows in my photos," Ramos Salas shared. Look out for blank walls that create interesting shadows when people walk in front of it, for example. If the light is still too harsh, find a shady spot or wait closer to sunset for that golden-hour light.
3. Start With a Clean Lens
As far as iPhone travel photo hacks go, this might seem like a no-brainer, but it's actually a key step. Before you start shooting, Ramos Salas recommended cleaning your camera lens. "It makes a world of a difference, believe me!" she said. Keep a microfiber cloth in your bag so you can quickly wipe the lens. That way, your photos won't turn out smudged or unclear.
4. Try Shooting at 0.5x Zoom
iPhone cameras can do a lot of cool things, but I've never really played around with some of the features because I'm not sure where to start. Urban shared a really simple tip, and all it takes is one tap. "I discovered on a recent trip to Hawaii that shooting pictures of people at 0.5x zoom, especially when there's a beautiful backdrop, makes for stunning imagery!" she said.
The 0.5x zoom feature expands the frame, showing off more of whatever is in front of the camera. This is perfect for capturing beautiful architecture, natural features, and other scenery, so if you spot a picturesque backdrop, be sure to try it out! When you open your camera, look for a small button toward the bottom of the frame that says "0.5x." Simply tap that and it'll zoom out to a wider angle.
5. Get Help From Passersby
How many times have you lined up a shot on your phone, asked someone to take a photo, and then the result was not at all like you set it up? Urban has the solution. "Don't be afraid to take a test shot that demonstrates your desired framing for the person taking your photo," she shared. "I always find the more prescriptive I am about my vision, the better the end result turns out." Once the person taking your photo has the shot, tell them to go wild. "I tell them to just snap away while I continually move around so I get that perfectly candid shot."
6. Set Your Camera to "Live" Mode
Urban suggested switching your iPhone camera to "Live" mode so you have more content to work with. Live photos are actually tiny videos. Your iPhone camera records the 1.5 seconds before and after you take a photo, and the key photo is a still of the best shot. But if you're not happy with the selected key photo, you can change it. Simply open up the photo, tap edit, then hit the live button on the bottom left (it looks like a bullseye). Move the slider to select a new frame.
7. Invest in a Tripod
If you're a solo traveler or if no one is around to help you, an iPhone tripod is a great investment. Most are equipped with a wireless remote so you can take photos with the press of a button. Or you can try one of Ramos Salas' favorite iPhone travel photo hacks. "Set up your iPhone on a tripod and open up the camera app on your Apple Watch!" she said. "You can control your phone camera and make sure your angle and composition are right. You can also control your timer, take photos, and take videos all from your watch." She also recommended taking lots of different types of photos, like close-ups, various angles, and even videos. This is especially helpful if you're creating content for social media. "This way, you can create more than five different pieces of content in just one look or location."
8. Edit and Filter Your Photos
Editing is the final touch that makes your photos pop. And don't worry, you don't need any fancy apps or editing skills to update your photos like a pro. Urban prefers Lightroom, and the mobile app is free to use. "If you're intimidated by using it, don't be. Unlike other Adobe products, it's very user-friendly," Urban shared. "I always say if you can edit in the Instagram app, you can edit in Lightroom. And with Lightroom, you can really home in on editing your photo, down to the ability to fix specific colors."
Many photographers also offer Lightroom presets (basically like Instagram filters) for purchase, so you don't have to do the editing yourself. Lou and Marks Presets is one option with lots of travel-specific presets to choose from. Made specifically to suit all skin tones, they can instantly brighten up your photos or make the colors even more vivid.