A year ago, a perfect storm of events coincided in my universe that basically made a major skincare decision for me. First, when I was visiting my parents in Florida, I came inside from the pool (therefore being in the sun) one day, and even though I had SPF 50 on my face, my skin looked really damaged in the bathroom mirror. Second, the very next day, my beloved med spa posted a series of deals they were having for the holiday season, one of which was a package of IPL treatments—something I knew targeted sun damage—for about a third of the price it normally was. The skincare gods had spoken, and the choice was made for me: 2021 was going to consist of me getting three IPL treatments on my face.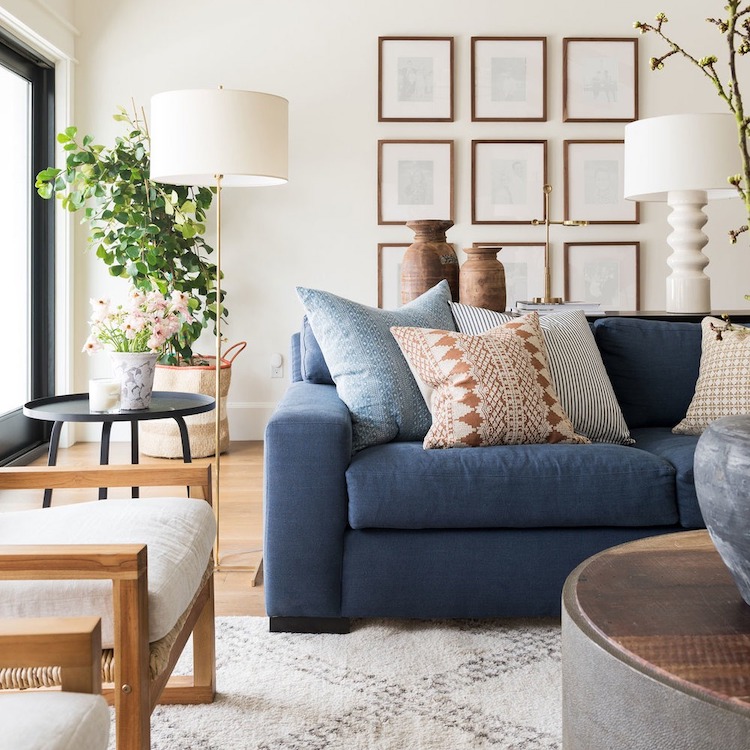 don't make the same mistakes I did
While I have always been a dermatologist regular and have a long list of prescription skincare products I've used since my very first prepubescent zits popped up, I had only gotten one facial previously and had never dabbled in anything remotely close to a laser. I did research and determined that I thought I was a good candidate for IPL (something my aesthetician later confirmed). A year and three treatments later, I have thoughts on how it went and if I'd do it again—but first, we're breaking down everything you need to know about IPL, from how it works to how to know if you're a candidate.
Meet the expert
Samantha Gelman
Licensed Aesthetician
Samantha is a skincare expert and laser specialist at SpaDerma Medspa in Chicago.
What is IPL, and who is a good candidate for it?
"IPL, or Intense Pulsed Light, can improve the overall appearance of the skin, including texture, tone, the appearance of pores, and collagen remodeling," explained Samantha Gelman, skincare expert and laser specialist at SpaDerma Medspa in Chicago. "IPL is most commonly used to tackle sun damage and vascular concerns."
According to Gelman, the best candidate for IPL will typically be a Fitzpatrick 1-3 (The Fitzpatrick scale is a numerical classification schema for human skin color) who is wanting to improve the appearance of sun damage, uneven pigmentation, background redness, and broken capillaries. If your skin is above a three on the Fitzpatrick scale, the treatment is unable to be performed.
How much pain should someone expect during IPL? How long does a treatment take?
According to Gelman, the most common sensation that IPL is compared to is that of a rubber band snap. "IPL is not a treatment that a numbing topical is applied, but IPL is typically tolerated well by most patients. A stress ball is offered if the patient feels like they may need help distracting their mind from the sensation of the treatment," she said.
What is the IPL recovery process like?
"Swelling, bruising, and redness are common and resolve within time. A cold compress can be used immediately (20 minutes on, 20 minutes off for about five times a day)," Gelman said. "The treated pigment will turn darker and a peppering effect will occur within 24 to 48 hours post-treatment. This peppering effect will naturally slough off within about one week. Picking/scrubbing should be avoided."
Post-care should also include:
• Avoiding sun exposure while still applying a broad-spectrum UVA/UVB sunscreen
• Avoiding hot showers, hot tubs, and saunas for at least 24 to 48 hours
• Avoiding products containing retinoids, glycolic, salicylic acids, benzoyl peroxide as well as astringents for five to seven days
• Do not exercise for at least 24 hours post treatment
For those who can't get IPL, what would you recommend instead?
"Those who may not be a good candidate for IPL but want to tackle uneven pigment can explore chemical peels, Clear + Brilliant Lasers, microneedling, and much more," Gelman said. "Of course, scheduling a consultation is always suggested so a skincare professional can better guide you on what treatment is best for you."
How soon should someone expect to see results from their treatment?
"I would say most people will see an overall improvement after their first treatment," Gelman said. "With that being said though, everyone is very different in how quickly they will see results, and many factors play a role in that as well."
"Pigmentation can be difficult and is not improved miraculously overnight. Some patients will sometimes need to not only carry out a series of IPL treatments but also may be advised to rotate other treatments in with their IPL."
How much can you expect IPL to cost?
"A single session for IPL is typically around $300, but most treatments are suggested to be done in a series where a 'package price' is typically offered that includes a discount in the price," Gelman said. "A series of three treatments is typically around $750 and six treatments are around $1,200."
My skin
Besides a recent bout with adult acne, my skin has always been good—but not incredible. My skin is very very dry, and while I luckily don't have any acne scars, I'm so fair that it feels like every time I step out into the sun, I get more freckles—and not the cute kind. Mine just appear like sun damage, as pictured above.
Besides just my freckles, I started noticing that I had a lot of pigmentation that seemed deeper on the skin. There were larger patches that looked darker than the rest of my skin beneath the freckles, which made my overall skin tone look uneven.
My first treatment
Going into my first treatment, I didn't know what to expect. I did some research into it but couldn't find much on personal experiences, so I was going in a bit blind.
After getting an evaluation from Gelman, she determined that I was low enough on the Fitzpatrick scale to be a candidate, and she explained how everything would work. The treatment itself took about 45 minutes, and while some lasers include numbing before, IPL does not.
Gelman went slowly over my entire face, zapping the laser in small sections, then went back and spot treated more pigmented places. I remember actually being pleasantly surprised by the pain level; I'd consider myself someone with a pretty good pain tolerance, and while it definitely isn't something I'd want to experience often, it wasn't unbearable. It really does feel like a light rubber band snap against your skin.
Since I have quite sensitive skin, I expected it to be red afterward, but it really wasn't. Immediately though, all of my spots were much darker (which is what Gelman told me would happen).
The recovery
While the spots on my skin were visibly darker (and a bit red), the immediate aftermath of my treatments was not bad whatsoever. I took it easy and only used gentle, hydrating products for about a week afterward, but I didn't personally feel swollen or the need to ice it.
After a few days, the peppering started, which is very weird to experience. The pigmentation in the skin literally comes to the surface (the best thing you can compare it to is that it looks like coffee grounds are on your face) and falls off. I would be washing my face and watch my former freckles literally fall off of my skin, leaving even, non-pigmented skin underneath.
After about two weeks, all of my pigmentation was visibly reduced, and I literally could not believe how good my skin looked.
You still can see quite a bit of pigmentation, but the major spots were drastically reduced after my first of the three treatments (much more so than I expected).
The second and third treatments
The following treatments went very similarly to the first one. While Gelman told me she used the lowest setting for the first one, she upped it for the second two, and my skin responded the same (little redness, darker spots, no swelling) to the second two, and with each one, I saw my skin get gradually better.
My first two treatments were in February and April, but my most recent was in October. Since you can't have any amount of sun exposure on the area two weeks prior to treatment, I couldn't get it over the summer (even with sunscreen and hat-wearing, my skin gets exposed to the sun in summer just from being outside so much). I ended up being happy I waited until summer was over because the small amount of damage I saw as a result of the sun ended up being treated in October.
The verdict
On a scale of 1 to 10, I would give my overall experience with IPL a solid 9. While there was some preparation and downtime with each treatment, overall, the payoff was so much higher than any downfalls it had. My skin looks eons better than it ever has, which is saying something considering that 12 months ago, I would have said it looked worse than ever.
I definitely want to keep up with getting IPL treatments every year or so to maintain my results and would 100% recommend it to anyone who qualifies for it and had concerns similar to mine.
My skin now looks so much more even and healthy, and while no skin is perfect and there always will be spots and unevenness, I got better results from my IPL treatments than I could have imagined. I find myself wearing less makeup and feeling more confident in my skin every day, and I'm so glad I took the plunge when I did.