Most of us have general idea when it comes to the basics of styling and decor: Furniture you love combined with details that inspire. But if you want your home to feel finished from top to bottom, it can feel like an impossible task. Remember, styling a home is a multi-layer process. But don't know where to start? Keep reading, and we'll show you how to decorate your home just like a design and styling professional!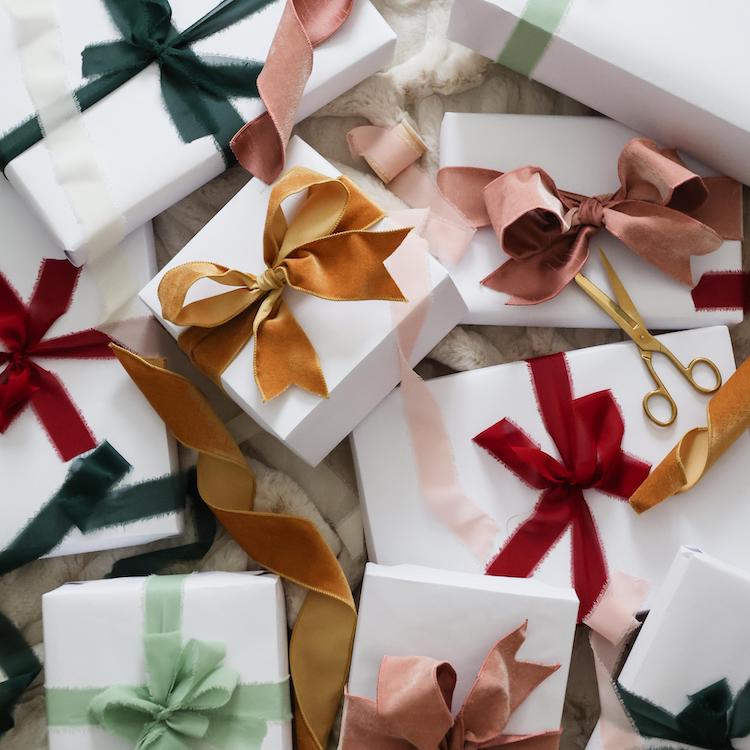 the perfect gifts for everyone—and we mean everyone—on your list
Determine your vision.

Source: Victoria Solomon for The Everygirl
As exciting as redecorating is, take some time to plan out exactly what you want before you're launched into a shopping tizzy. You may not be able to purchase all of your items at once, but it's important to kind of pre-plan each room. Look over what items are on your shopping list. Pick out what you like and decide how it will fit in with current pieces you have. With each item you add to your list, evaluate the aesthetic of the item against the entire room. Some times you'll find that you love things that don't necessarily go together, and this helps you figure that out before you've made purchases. I use a private Pinterest board to plan out decor and mood. I make note of each piece I like, why I like it, and where it will be used. Then I'll create a collage of all the items. Polyvore is a pretty great tool for creating product round ups. I love being able to see a space come together beforehand. It helps me evaluate whether I like items individually, or actually like them all together. I can decide if all the styles, textures, and colors work well in the same space. In the end, I'm much happier with how everything looks.

Start with big ticket items.
In the beginning, focus on the bigger things (literally). Start with your furniture. Then move on to rugs, lamps, accent pillows, and art. Finish by layering in small details like books and trays. It's easy to let small shiny objects distract you from the bigger vision. So start big and then gradually narrow focus.

Every surface needs a formula.

Source: Jen Kay for The Everygirl
Here's the thing about styling: It's calculated. Style doesn't just happen, much like Instagram would have you believe. Every decision is well thought out, so take time to experiment. My tip: Break this down by room and then area within each room.
Start with the small decor you need in a given space. So for my bedroom, I would list the functional items I need for my bedside tables (lamps or sconces, jewelry dish) and dresser (mirror, makeup tray). From there, I layer in accessories like plants, books, and other decorative touches. Experiment with different arrangements, and don't be afraid to refer back to your Pinterest board along the way. We've also laid out specific styling guides for your entryway, coffee table, and home office.

Tidiness is essential.
Let's just lay this out there: If your space isn't tidy, all of this hard work is for nothing. The cleaner the space, the more all the hard work you put into creating a well curated space will shine. You should be able to enjoy the beauty and functionality of your home on a daily basis — not just when guests arrive. Keep it clean!
Make sure decor is pretty and functional.

Source: Melissa Oholendt for The Everygirl
When you see home tours, it's easy to think: Who actually lives like that? But I'm here to tell you that many of those ladies do. How? Living by this rule: If it's not pretty, it's not visible.
Think about it: Everything that is out in the open is on display. What is pretty sits out and what isn't is contained. If it's not functional or beautiful—and it's preferably both—then it doesn't really have a place. When you're in love with everything you have, it makes styling a whole lot easier now doesn't it?

Use greenery as decor.
Every home needs a little green, whether it's an herb garden for all you green thumbs, or a cactus for those of us with black thumbs. You can even use fresh flowers! I dare you to find a home tour on Pinterest with no plants.

Dress your floors.

Source: Jennifer Coffey for The Everygirl
If you have hardwood floors, rugs are one of the easiest ways to make your house feel like a home. It grounds the room and gives it warmth (and warms your feet!).

Utilize your home's bones.

Source: Jen Kay for The Everygirl
Both furniture and decor are important. But don't forget about the actual bone's of your home! The finishes in your house make an impact on the look of your space from the trim down to the hardware—you know, what made you fall in love with a space before you filled it with your own things. Worried you can't make changes because you're renting? We've got you covered.

Be patient.

Source: Carlie Statsky for The Everygirl
Creating a perfectly styled home doesn't happen overnight. It takes time, and that's OK! Be patient. Learn some things along the way. Change things around. Experiment and have fun with it—that's really what it's all about anyway.
Which area of your home are you ready to style?