Welcome to The Everygirl Podcast. Whether you're looking for insider secrets from successful women that have your dream job, are interested in expert advice to transform your health and feel your best, or just want to be entertained and laugh along with us on your commute, we've got you covered.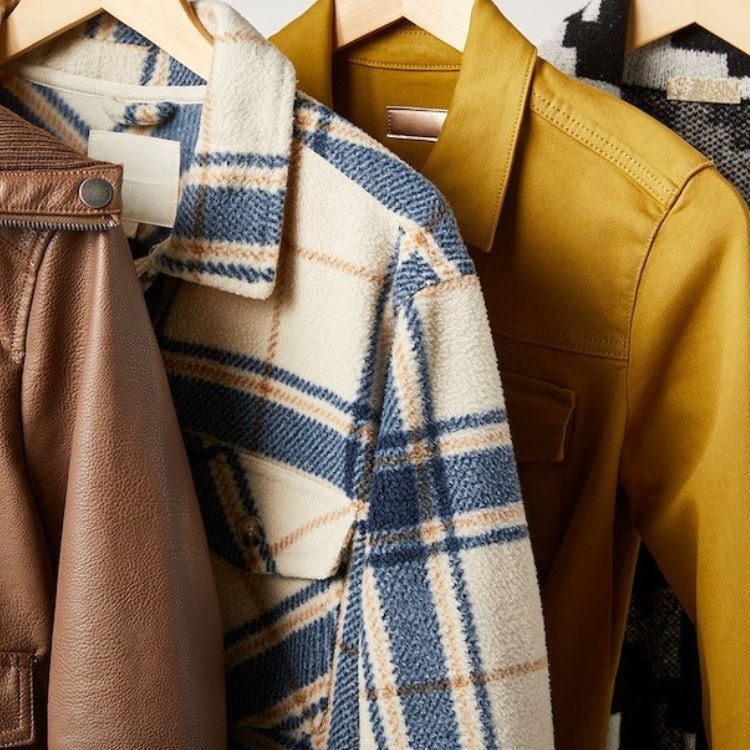 ...and it's wallet-friendly
I've explained this same thing many times: I'm not all that obsessed with skincare. I know, I know, I'm a disgrace to beauty lovers everywhere. But the truth is, I don't like skincare because I've never particularly had good luck with it. I'd buy every oil, cream, and cleanser on the market to make my skin clear, and I did for a long time, but I've still never found something that actually clears my acne and makes my skin look clear and bright.
I've talked to a lot of beauty experts, but Joanna Vargas changed skincare for me. Joanna Vargas is a celebrity facialist and founder of Joanna Vargas Salons and Skin Care. She has worked with Sofia Coppola, Julianne Moore, Karlie Kloss, Elisabeth Moss, Greta Gerwig, and more—AKA she knows her stuff about making people look red-carpet-ready (or in my case, just couch-ready). Read on for a few tips and tricks I learned from Vargas's book, Glow From Within. For even more tips and advice on skincare, nutrition, and self-care for glowing skin that shines from the inside, listen to Vargas on The Everygirl Podcast.
1. Your towel is a beauty tool
If you're breaking out and can't figure out why, it might be the towel you're using on your face. For starters, Vargas explains that if you're using a regular terrycloth towel while cleansing your face, it might be too abrasive. It also can easily harbor bacteria, fungus, mold, and mildew. Plus, dead skin cells and environmental debris can get into the fibers of the cloth from being used on your face. If you are going to use a towel to wash your face, Vargas recommends bamboo, muslin, or soft cotton towels.
When it comes time to dry your face after washing, she says to use a different towel than what you used on your body, as this towel can have body wash, shampoos, and fragrances that you wouldn't want on your face, as well as holding germs, mold, and the like. She also explains that you should hang the towel you use for your face outside of the bathroom to dry because of all the moisture that can build up in that room. Although not the environmentally-conscious choice, Vargas explains that those with acne-prone skin could try using paper towels instead of regular towels to dry their face, so as to not spread bacteria.
2. Focus on stress
If you've ever gotten a stress pimple, you're aware of the cycle. Stressed out about work, friends, relationships, etc. → breaks out → stressed about breakout → breaks out more. According to Vargas, our body reacts to the fight-or-flight system we experience when we have chronic stress by producing cortisol and adrenaline, which do a lot of scientific things you don't want me to attempt to explain—but they also signal our sebaceous glands to produce more oil, which can lead to clogged pores, pimples, and blackheads. But stress can also cause dullness (lack of blood flow to the face because it's reserved for your heart which is pounding out of your chest way too often), dry patches from a decrease in your body's natural hyaluronic acid, and a breakdown of collagen. As you can see, stress is just not good for your skin. So, how does Vargas recommend stopping it? Well, she's aware it's easier said than done, but adding one or two stress-relieving activities to your schedule every day can decrease your body's reaction to stress and reduce the likelihood of all that bad stuff happening.
Vargas also breaks down why exercise, adequate sleep, and confidence play a part in the health of your skin. "Take a minute to chill out," Vargas said on The Everygirl Podcast. "That's the best thing you can do for yourself that will make you look your best—more than any ingredient." It's no surprise that the way we treat our bodies (and minds) affects our appearance, but truly good skin can't just rely on creams and cleansers.
3. Follow a routine
Vargas detailed her foolproof 5-step skincare routine that anyone can do regardless of skin type. She goes into much more detail in the book, but her routine consists of:
Double-cleanse with a micellar water or oil/balm and foam cleanser

Serum—her favorite ingredients are argan or jojoba oil, hyaluronic acid, omega fatty acids, and vitamin C

Eye Cream

Moisturize—ideally with a product that contains antioxidants, emollients, and products that replenish moisture and collagen levels

Sunscreen during the day
Following a routine is about more than just the products you put on your skin; it's about consistency and order. I've added products to follow this routine, but I've done it slowly to make sure that I keep up with it every night, even when all I want to do is get to bed ASAP.
4. Add in extras as needed
Along with her magic 5-step routine, Vargas recommends adding in those little extra indulgences. However, she says it's good practice to get your routine down first before you add those in. This is where exfoliation (more on that later), masks, retinol, and toners come in. Once I got my routine down pat, I began adding these back in. It was helpful because I wasn't relying on the extras to make my skin look good; that was the job of my daily routine. These just made my skin glow extra, helped with hyperpigmentation, and kept oil at bay.
If you're looking to add a Joanna Vargas-quality facial into your weekly routine on a budget, Vargas has tons of recommendations for at-home treatments to boost your glow. Chamomile tea bags on the eyes to decrease puffiness and a yogurt-plus-avocado hydrating mask are just a few of the many treatments Vargas suggested on The Everygirl Podcast.
5. Exfoliate with both methods
Vargas refers to exfoliation as "a facial in a jar," explaining that a good exfoliation can go a long way in helping texture, acne, dullness, dehydration, and more. However, you can choose to exfoliate with an acid (such as AHAs/BHAs) or with a physical scrub (typically made of sugar or sand—avoid anything with microbeads as they're terrible for the environment!). She says you can really choose to do either, but by doing both, you remove the dead skin cells with an acid and then physically remove them (along with dry patches!) with a scrub. Whatever you do, she explains to not exfoliate too often because you can irritate your skin or cause sensitivity.
She also explains it is good practice to follow exfoliation with a good sheet mask or night cream, as they will nourish the skin after using a chemical or physical exfoliant. Vargas also said she recommends clients use any kind of mask, especially clay masks, after exfoliating because it penetrates the skin and pores deeper.
6. Hot date tomorrow? Try these tips
Vargas gives a few tips to prepare your skin when you have one day between you and a big day (such as a date, a party, a photoshoot, or just a regular old Tuesday). After going through your typical night routine, she says to sleep in a mask (or leave it on as long as you can). If you have any active breakouts, use a clay mask as a spot treatment and use a hydrating or soothing mask everywhere else.
Then, she explains to do a facial massage the day of the event as you're applying your skin prep before makeup to reduce puffiness and promote brighter skin. "I would make sure that I did a nice, simple, invigorating massage on the face to make sure that you have your circulation pumping, that you have some rosiness in the cheeks, and that you feel good about yourself," Vargas said on The Everygirl Podcast.