Here at The Everygirl, we understand the need for a clean space in order to get work done. When you're working remotely, it can be difficult to focus when you have five homemade throw blankets everywhere (thanks, mom), a desk full of office supplies you don't use, and a place entirely decorated to support your Netflix binges (aka blackout curtains for days).
Kate Davison, Visual Strategist in San Francisco and fellow work-from-homer, curated her space as the perfect office away from the office. The neutral tones, the luxe textures, and just enough interest to get your creative juices flowing — her SF home is seriously to die for.
We talked to Kate about how her design style has changed since her previous (and might I add, GORGEOUS) home tour with The Everygirl, and how splitting her time between SF and Antwerp, Belgium has influenced her home.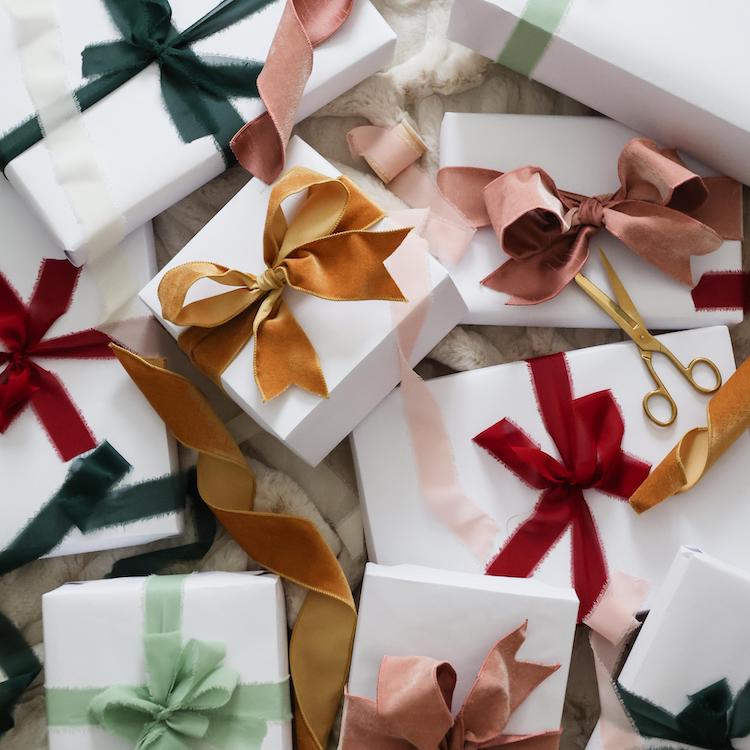 the perfect gifts for everyone—and we mean everyone—on your list
Name: Kate Davison, Visual Strategist
Location: Oakland, CA
Sq. Ft.: 2,200
Years Lived In: 2+ years
Rent or Own: Rent
You work as a Visual Strategist at a tech company in San Francisco — what a cool job! Tell us about your career path leading up to this point.
I moved to San Francisco from Georgia in 2012 without a job and with only enough money to float me for two months. I was expecting it to take quite a while to find the perfect job, but it only took two weeks. I got a job at a great company that had this really unique corporate culture, very specific to San Francisco at the time — free food, boozy happy hours, amazing colleagues. But not long after, I soon found myself a product of not one, but two company acquisitions. Each time the new company asked to keep me on and allowed me to explore creative roles within their marketing departments. Throughout all of the change, my current job is my favorite to date.
What does a typical workday look like for you?
A typical workday for me doesn't really exist. I split my time working from the San Francisco office or working remotely — either from home (Belgium), or onsite for corporate events. I travel a great deal for work, which has allowed me to see places that I have only ever dreamt of. The downside is that I am only there to work, but I occasionally will try and sneak in a few touristy things here and there.




After spending your days working on visual strategy for a brand, it must be very important to come home and feel comfortable in your own home. What style and feeling were you hoping to evoke in your space?
I work from home a good bit and having an environment that promotes creativity is super important to me. I find that I am less distracted and more productive in an open, bright space.
We featured an old apartment of yours on The Everygirl in the past — how does the style of this home compare to the style of that one?
Oh I miss that apartment in San Francisco so much. The style of my old apartment was very much a reflection of that particular time in my life. I was really trying to hone in on creating a space that was uniquely mine after having shared an apartment with roommates. All of my money was going towards my rent, which left very little for new furniture or decor. Honestly, I think my taste has really matured over the years, and I'm enjoying the grownup version of my home. I have finally found my niche and perfected my ideal feeling of "home" in California.

You have chromophobia — aversion to color in general. How does this impact your styling and design decisions?
It very much impacts how I style my own home and even dictates the places I like to stay when I am away from home, like the airbnbs and hotels that I choose. My self-proclaimed chromophobia is deeply rooted in being raised in a hoarder's home. So in complete opposition to my childhood, I like things simple, clean and organized. I gravitate towards lighter colors and bright, open spaces.
You split your time between Oakland, California, and Antwerp, Belgium, where your boyfriend lives. How, if at all, have your international travels and jet-setting lifestyle affected your style and taste?

I find other cultures and their design ideas to be so refreshing. They tend to not be as repetitive as I think a lot of design trends are in the States. The new Belgian aesthetic, in particular, is very simplistic in its use of lighter tones and textures. I must say that Vincent Van Duysen gets it right every single time. When I am in Antwerp, there is nothing like walking through the art nouveau neighborhoods or and ducking into little shops, like Espoo, to really inspire the dreams for my future home in Belgium.
The architecture of this home is so gorgeous — and unique! How'd you find the home?
I found the home scouring through Craigslist ads back in 2016. The old photos that were posted were unassuming, dark and really unflattering, but I just had to see it in person. You can imagine my joy when walking into the house for the first time. The spiral staircase was what drew me to the listing, but the surprising amount of natural light and the sweeping views were what really sealed the deal for me!
How do you enhance the unique architecture without allowing it to take over your design choices?
I think the architecture speaks for itself. I would be doing the house an injustice if I tried to compete with the original details by using loud colors and busy patterns. By incorporating more earthy tones, the living room instantly feels so airy and really compliments the richness of the wooden beamed ceiling. With that thought in mind, I recently traded the jewel-toned blue of my old sofa for a beautiful, neutral grey sectional from Article. The room instantly felt bigger and brighter as soon as it was delivered.
What's your favorite room in your home? What do you love most about the house in general?
I think the dining room is my favorite lately because it feels perfectly contained in comparison with my lofty living room. I spend the majority of my time working from my dining room table. Its the room with the best light, the best views and the strongest wifi signal.
I recently revamped the room by updating the light fixtures and purchasing new-to-me vintage Josef Hoffman "Prague" chairs. I also recently picked up this great little sketchbook from the dollar bin at an art book sale in San Francisco. It was published by a female artist in Berkeley, California the year I was born. I knew the pages would make such a statement if they were displayed, so sent the book to Framebridge and they created custom frames and mats for each of the nine pages. It is so unique and something I will treasure for quite some time.
What's next for you, your career, and your home? Any new design projects on the horizon?
I have always dabbled in photo and prop styling, but recently began actually hosting photoshoots in my home. Using location scouting services, like home studio and peerspace, has allowed me to open my doors to a wide range of clients and creatives and help their visions come to life with my home as the backdrop. It is always fun to see how people can conceptualize my space for their own projects. The biggest bonus has been the many new friends I have made throughout the process, like the photographer for this shoot, Madison Holmlund, who I met on a Houzz shoot in 2017.
What advice would you give to your own younger self?
Learn to love your vegetables and wear your retainer.
Kate Davison is The Everygirl…
Coffee or tea?
Tea
Last movie you saw in the theater?
I really only watch movies on planes.
Favorite book you've recently read?
Currently reading Georgiana: Duchess of Devonshire.
Favorite thing about visiting Belgium?
The cheese. Wait. Is this a trick question? If so, my boyfriend, of course!
If you could have lunch with any woman, who would it be and why?
Leanne Ford. Because I have such a girl crush on her right now.
Sources
living room
Article Burrard Sofa
Current Collection Arch Light
The Poster Club Somee Agara
The Poster Club Ekaterina Koroleva Hug
Schoolhouse Electric Ellerbe Sconce
RugsUSA Chunky Wool Shag in Ivory
Vintage Grid Throw Blanket
The Citizenry Nublado Chunky Knit Pillow
The Citizenry Verano Throw Pillow
dining room
Framebridge Half Wall Grid
CB2 Thatcher Wall Sconce
Nathiya Designs Wheel Thrown Stoneware Bowls
bedroom
Cedar & Moss Swift Light
Louise Gray Harriet Throw Quilt
Louise Gray Mora Throw Pillow
Louise Gray Henning Throw Pillow