Kelechi Anyadiegwu is certainly not your average graduate student. While most grad students are all consumed by coursework demands, Kelechi decided to take on another extracurricular activity: launching a fashion marketplace.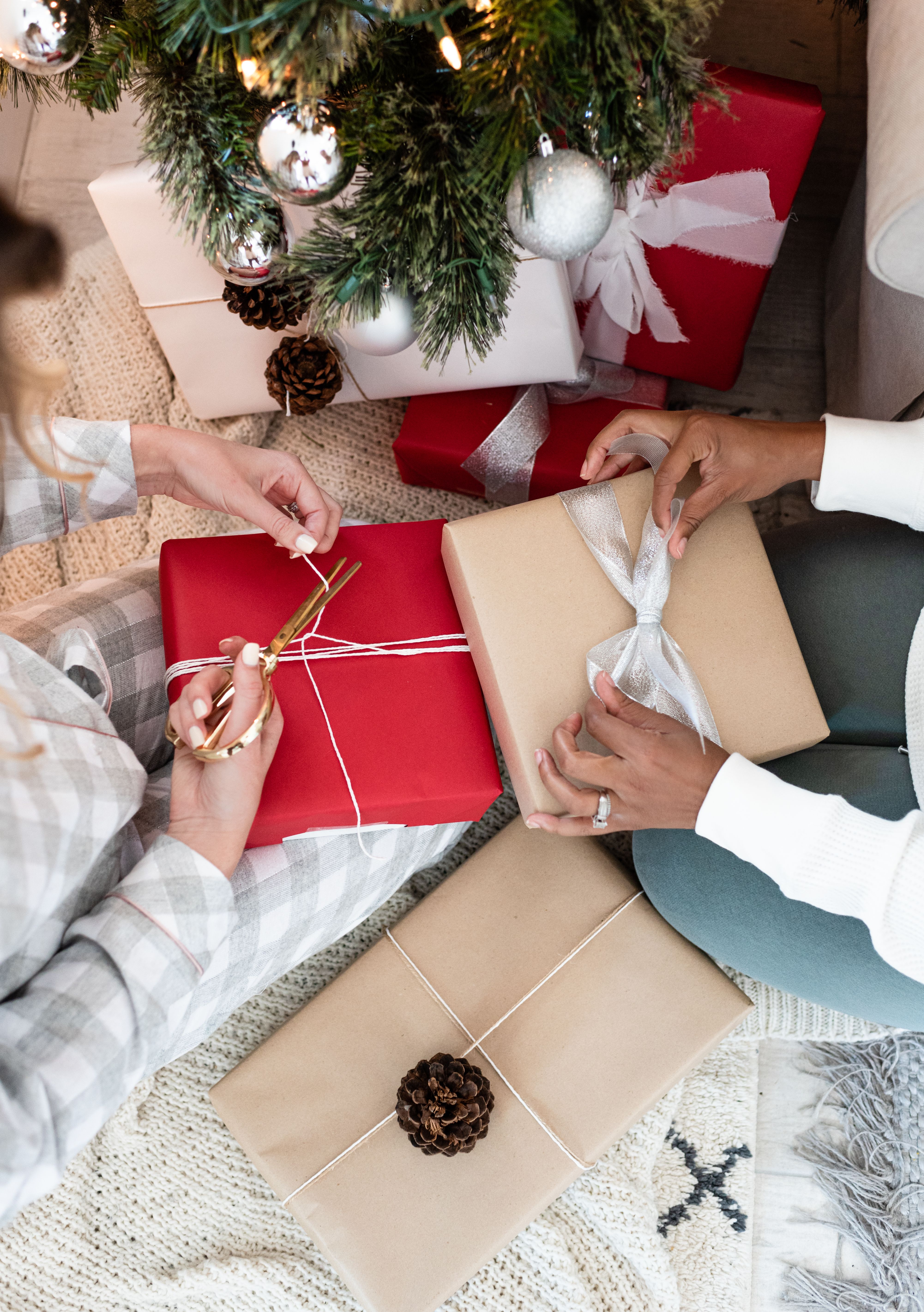 Your holiday shopping starts and ends here—our gift guide has everything you need for everyone on your list.
While in the midst of earning her graduate degree, she saw an opportunity to combine her talents and passions and jumped immediately into a full-scale business. In 2013 she began Zuvaa (which means "sunshine" in the Shona language from Zimbabwe) when she saw an unmet demand in the market for African textile prints and fashion. Rather than waiting until she finished her master's program, she immediately decided to turn this demand into an opportunity, combining her talents and passions.
Kelechi has done much in two years and has much to be proud of—including being named on a the Forbes 30 under 30 list for retail and ecommerce—but she still remains humble. Our favorite part of her interview? When we asked about her proudest moment so far, she didn't name a prestigious award she's won. Instead, she spoke about jobs she's helped create on the African continent through a growing global demand for African fashion. With passion like that it's safe to say this is only the beginning of big things yet to come for Kelechi.
Name: Kelechi Anyadiegwu
Age: 26
Current title/company: Founder and owner of Zuvaa, a global marketplace for African design
Education: Bachelor's in Information Technology from Michigan State University; Master's from Carnegie Mellon in Human Computer Interaction; Current masters student at Rutger University studying Business and Science
Tell us a little about how you started this business. What inspired you to create Zuvaa?
I'm originally from Nigeria but grew up in the U.S. I've always looked for ways to integrate my love and pride for African culture into my wardrobe. I love wearing print and African textiles and when I would wear them people would constantly ask me where I found those pieces. I realized there was really a demand for this product so I used my experience in online marketing, web design, and user experience to create a platform to connect the talented designers around the world with consumers who were looking for these beautiful products.
I've always looked for ways to integrate my love and pride for African culture into my wardrobe.
You didn't have any retail experience before you started Zuvaa. Were you at all hesitant before starting?
No, I really just jumped in! I remember having the idea one day and the next day I had the domain and started working on the social media. I just went as fast as I could and learned as I went. I didn't really have any hesitations—maybe I should have—but I kind of just jumped right in.
Explain a little bit about how Zuvaa works. How do you bring on new designers and vendors?
Zuvaa is a true marketplace. In order to be a part of Zuvaa, designers must apply and send us samples of their products so we can touch, feel, and see the quality. Once approved, a vendor will upload their items and have complete control of imagery, aesthetic, and pricing. Customers are able to shop through Zuvaa and find pieces and designers they wouldn't have had access to before.
We try to support our vendors any way that they need. We have vendors all over the world and some of them need help with things like logistics and shipping. We'll give them the information and support the need so they're able to be successful on Zuvaa.
Once you had the idea for Zuvaa, how did you find your first designers?
They actually found us! We were growing such a large and engaged social media following that vendors started to take notice quickly. They wanted to be a part of and get in front of our growing community so we didn't have a problem finding designers and vendors who wanted to sell through our platform at the very beginning.
How many designers are you currently working with?
We started with 20 designers and have about 75 designers right now. It's amazing to see the growth.
Have you always known that you wanted to start a business?
Not really. I remember three or four years ago when I started graduate school I tweeted that I wished I could find a job that would merge my love for user experience, fashion, and Africa. Then when I started Zuvaa a couple of years later I saw this as the ultimate example of putting out into the universe what I wanted in life. This is what I was meant to do.
You've been doing pop up shops as a way to engage with your online community, offline. How are these going?
They've done so well! Our last one was in Houston and we had about 2,000 people attend. It's so much fun to see things in person and not just do everything from behind the computer. I get to see our customers experience the clothes in person (as opposed to just shopping online) and meet the designers. We definitely want to continue to have pop up shops in more cities.
I want the happy, positive, and vibrant story for Africa to be told, and I want Zuvaa to have a part in telling that story.
You are in your last semester of your master's program. What's the plan when you graduate?
I started Zuvaa in the middle of graduate school and once I graduate I'm excited to be able to focus on it completely and work on scaling it as quickly as possible to realize our vision.
Our vision for Zuvaa is to be a well-known platform for anything African inspired. Whether it be fashion, art, or housewares, if you're looking for anything beautiful and handmade I want you to think of Zuvaa.
I want Africa to be seen as something beyond what the media portrays—it's a place that does have a lot of happiness, vibrancy, and color and that's not what is currently being seen. I want to change that. I want the happy, positive, and vibrant story for Africa to be told, and I want Zuvaa to have a part in telling that story.
What has been one of your proudest moments in business so far?
Being able to create more jobs on the African continent through global demand. It's been amazing to see designers grow so much from the marketplace. When most of them first start on they site, they are personally hand making everything. From selling through our marketplace, I've seen many of them grow to a point where they need to begin outsourcing the creation of their products. They've been able to create jobs on the African continent and create generational wealth for their family.
What does your team look like? Tell us a little bit more about who is working behind the scenes at Zuvaa.
It's just me! I do have some help with customer service and design work, but day-to-day it's really just me. That's my goal for the next year: to find the right people who can help take Zuvaa to the next level.
What are some challenges you've experienced with growing Zuvaa so far?
I've had to learn you can't do everything yourself. I haven't found a good balance with this business yet and I work all the time. I know I need to learn how to let go and trust people, give good directions, and build a really solid team.
What advice would you give your 23-year-old self?
Be super lean in regards to business and personal spending.
Kelechi Anyadiegwu is The Everygirl…
If you could have lunch with any woman who would it be and why?
Sofia Amarusso—I'd love to hear more about how she grew Nasty Gal so quickly.
What does a typical day look like?
I wake up with my computer by my side and I check my email and check for new orders while in bed. After that I lay in bed for another hour decompressing from the day before and getting ready for the day ahead. Then I start grinding and hustling again for the next 12+ hours until I go back to bed and start it over again the next day.
Favorite place to travel?
Probably somewhere I haven't been yet. I love going to different countries on the African continent and I love seeing how the different cultures live.
I wish I knew how to…
Code!