Lauren McCaul has a passion for design, and the interior of her home certainly shows it. Her day job as an interior designer for the United States Army Corps of Engineers doesn't exactly allow her to experiment with bright colors and vintage finds, and this is where her home comes in. Lauren lives in a beautiful historic home in Huntsville, Alabama called the Public Inn. Built in 1818, the structure has tons of character, boasts original hardwood floors, and comes with plenty of history—but we'll let Lauren tell you more about her home below.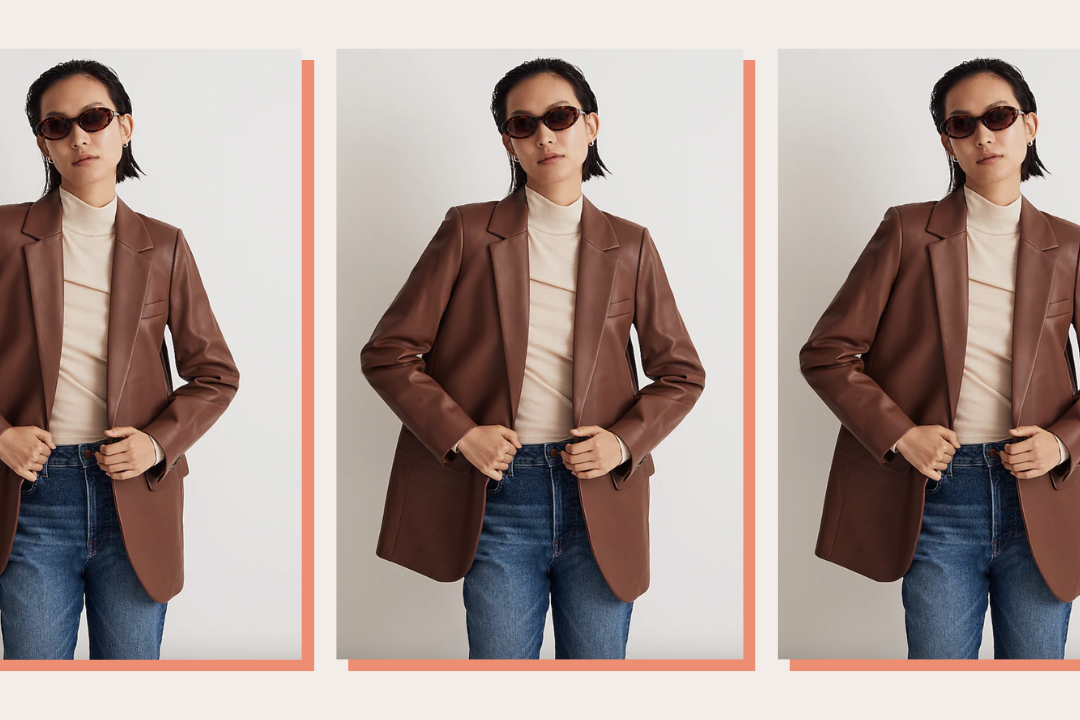 time for your fall wardrobe update!
Craigslist and flea market finds, along with items Lauren has picked up on her travels make up much of the decor. And from the moment you enter, you are greeted with the undeniable warmth and charm of a beautifully curated, well loved home. Lauren has been able to mix together her love of antiques and color in a way that feels eclectic and inviting, and we fell for the space the moment we saw it.
Today Lauren is sharing her advice for women looking to work in design, as well as the story of how she found and decorated her home. We hope you enjoy a glimpse into this beautiful space as much as we have!
Full name: Lauren McCaul
Age: 29
Current title/company: Interior Designer for the US Army Corps of Engineers / Founder and Curator for The Department of Agra Culture
Education: BS in Interior Design from Auburn University
Tell us about your career since graduating college. How did you get where you are today?
I did my interior design internship at an interior architecture firm in Chicago in the fall of 2008. When the internship ended, they weren't going to hire me full-time and were actually laying off several of their current full-time employees. So that time was my first cross roads as a "big girl." Do I stay in Chicago and get a part-time job where all of my paycheck would go towards rent and I wouldn't have insurance? Or do I move home and start applying to jobs in other places? I made what I thought was the "responsible" choice and moved home. I didn't actually want to move back to Huntsville, and in fact never intended to stay there; that was five years ago.
When I got back to Alabama, I applied all over the place. Given that interior designers are usually the first people let go when the economy is down, I didn't get a hit on anything. Many of my design friends didn't have jobs either or were also laid off. Fortunately, a close friend of mine informed me of a position she had heard about with the Corps of Engineers in Huntsville. I didn't know the government had interior designers and definitely didn't know that the Corps of Engineers had an office in Huntsville. But, I got the job and have worked there ever since.
I took the opportunity because I felt like I needed a real career and I didn't have any other opportunities. But, my perspective has changed over the years. Even though it's a cubicle job, the Corps of Engineers has taught me a lot about myself, shown me new talents that I didn't even know I had, and given me opportunity to support to our country and the people who work to protect it.
What are your job responsibilities for the United States Army Corps of Engineers? How has your position changed over the years?
The question I usually get when people find out I'm an interior designer for the Army is, "Do you use a lot of camouflage and army green?" It always makes me laugh. In reality, I rarely get to aesthetically design anything. I am a technical expert on commercial furniture, and spend most of my time reviewing bid packages for furniture.
I'm just a small part of a team that manages projects when new furniture is required for an Army facility anywhere in the world. Based on a series of review criteria, our team decides who will manufacture, manage, and install required furniture. When I first started, I was focused on administrative facilities, but about three and half years ago I was moved to our medical team. So now I support Army healthcare projects to ensure that they get the equipment and furniture they need. Over the years, I have also been given project management roles where I have more responsibility with multi-million dollar acquisitions. It's very rewarding to be a part of a team that supports the lives and healthcare functions of our military and their families. From construction through occupancy, I love seeing how people interact and are affected by the products they receive.
You recently started your own import/fair trade business called The Department of Agra Culture. What inspired you to start this business? What is your mission?
The Department of Agra Culture is a consolidation of "what if" ideas and adventurous desires. It began with the desire to start a business of my own and to accomplish something outside of my cubicle job. I have an insatiable urge to see the world and experience diverse cultures.
During my first year as a "real adult," a dear friend and I made a pact that we would treat ourselves to one big trip per year as vacation from cubicle life. Both of us had traveled extensively throughout Europe during college and I had already been to India, but we wanted to see more and continue to broaden our perspective. I've visited 21 states and ten foreign countries in the last five years. Traveling has also made me a shopaholic! I get an adrenaline rush from browsing in dusty local markets where only cash is accepted. This thrill of hunting, bartering, and buying is like a secret game; I always feel like a winner when the seller and I agree and we're both satisfied with the final price.
After a trip to Thailand and Cambodia in early 2014, I brought back many one-of-a-kind jewelry items and gorgeous scarves. My friends would regularly ask, "Oh, where did you get that?" and say, "I want one!" And because I brought these back from an exotic location, there wasn't a chance they'd be able to get one themselves. I wanted my friends to enjoy the goods I brought back from my travels. The items are full of memory and culture; they hold beautiful stories. The hand stamped scarves were the livelihood of a family in Thailand; the lace lined t-shirt was created by a woman who has an amazing eye for detail and the cutest shanty "boutique" at one of the floating markets; the wallets were created from recycled cement bags and the proceeds support the artisans who create them. I quickly realized these items are not just things; they connect us to one another.
That's when the light bulb went off. I could bring back more items and make them available for purchase. The overhead burden of a brick and mortar store was not appealing to me and seeing that I live for a good yard sale, it didn't take long for me to establish my marketing plan. After every trip I host a "Pop-up Caravan" at my house and have all the goods available. It'll be a party, celebrating and highlighting the food, music, and treasures of the country I visited.
Throw in some of my brilliantly talented friends, a whole bunch of tedious paperwork, a healthy dose of faith, mix it all up, and the Department of Agra Culture was born.
The Department's name and roots are inspired and derived from Agra, India (where the Taj Mahal is located). In 2010, on my second trip to India, I spent ten days working with battered and abused women. I was a minister to them and yet they taught me so much more about myself and the world we live in. It is my ultimate goal that whatever the Department does for my friends, we also do for the families and vendors I purchase from in other countries. I want to connect them, make them feel loved, and provide purpose for their artful work.
This world is smaller than we think and with this business, I want to bring it even closer.
Let's talk about your home! You currently live in a historic house in Huntsville, Alabama. Tell us about the search process. Do you rent or own? How long have you been there?
I have lived at the Public Inn for three and a half years. We rent half of the residence; it is split into two "townhouses" so we have a neighbor on the other side of the house. My roommate (at the time) and I had been living in Huntsville for about year in an apartment complex and it didn't feel much different than where we lived in college, so we decided it was time to start looking for houses closer to the city center. We wanted to be close to downtown, within walking distance to restaurants, concerts in the park, and other activities. I moved back from Chicago and my roommate had been living in Dallas so both of us wanted to mimic "city life" as best we could.
We used a local real estate website, and luckily we found the Public Inn. The pictures of the house were terrible; they didn't do it justice at all. But that didn't deter us. I grew up in downtown Huntsville, so we knew that it was great location. We didn't even walk the entire space before we told him that we would sign the lease right then. If you are searching for a new residence do not judge a place by the pictures. See it in person and focus on the bones of the space! You never know what you might find if you just give it a chance. I do the same thing with Craigslist; you can score some great finds by looking beyond the picture or really studying it to see what the structure of an item looks like.
Your home was built in 1818 and has an interesting history. Can you tell us a little about this?
It was built in 1818, which was before Alabama was even a state! The name gives away its history—it was the Public Inn and boarding house. Supposedly, the delegates who signed the Alabama Constitutional Convention stayed here (but it's not confirmed). The inn is a Federal style structure that was originally about two blocks west of its current location; in 1926 it was rolled on logs to its current address. There have been a couple of additions to the house since it was moved in the early twentieth century such as the kitchen and additional bedrooms. The bathrooms were also updated sometime in the 90's. The home still retains many of its original features though, such as the original hard wood floors in the foyer and living rooms, the fireplaces, and the staircase with its pretty wood detailing. Occasionally I'll come home to find a man standing out front dressed in 1800's clothing telling the history of the place to a group of people on the historical homes tour. We're also on a "ghost tour" the city does during the fall; sadly there aren't any good scary stories about the place. Though I have been tempted to dress up as a ghost and flicker the lights upstairs just to make things more exciting!
How would you describe your personal decorating style?
Anything goes! I try not to discriminate with my design choices…all eras, styles, textures and colors are welcome at the Public Inn. French provincial, Mid-century modern, thrift store chic, travel treasures; if it catches my eye, it's probably coming home with me.
Where did you shop for the items in your home? What are some of your favorite pieces?
When it comes to decorating, my go-to's are Craigslist, flea markets, yard sales, Homegoods, and anything I may find on my travels. My favorite pieces change depending on what I have scored most recently, so currently I am obsessed with the pair of Chinese Chippendale chairs in the foyer that I snagged at the annual 127 Corridor yard sale a few weeks ago (don't judge the fabric, I plan to reupholster them!). If you have never been, I highly recommend that you pencil this 650+ mile long yard sale into your calendar for the first weekend of August every year. You won't be disappointed…or actually don't go, so I can snatch up the deals!
My favorite long-standing piece is the slate grey Serena & Lily apartment sofa in my bedroom that I bought a few years ago. I stalked it in the back room of a local furniture store for eight months watching the price drop and even waited for the day when I would find someone else purchased it. But no one did, so I took it home for $500!
Tell us how you've decorated on a budget. What home items are important to invest in? What items do you recommend saving on?
Buying from Craigslist and yard sales definitely helps save money; you can usually buy larger pieces for much better prices. Don't be afraid to haggle! Another way I save money is by not framing everything. Frames can be expensive so I usually forgo framing and just tack it into the wall with pin needles. This also ensures that I have stuff on the walls. If I wait to get something framed it might never get hung up! I try to mix the non-framed pieces with framed ones so it doesn't look unfinished.
As far as investment pieces go, buy things you like that are within budget. I always have a running list of things that I would really like to add to the house and always keep my eyes open because you never know when they will pop up. For example, I wanted an authentic Kilim rug but didn't want to pay the high prices, and then one day there it was, at a yard sale in my neighborhood! Now it's in my living room. All of my things which normally would be considered investment pieces were still inexpensive! Be patient and always keep your eyes open for stuff. An investment is anything you consider worth what you're willing to pay but don't pay more than you're willing!
How long has it taken to get your home to look like it does now? At what point do you feel like a room is "finished?"
I'm sure all designers will agree that you will never be finished. There will always be new items and the house will have to be rearranged to make room, and the cycle will continue. I have an old dresser from my mom that has been used as an actual clothes dresser, a foyer console, and now a bar and side board in the kitchen. It has definitely taken several years to build up an inventory of furniture and accessories and when you move from an apartment to a big house you have space to fill. Since I don't go to a one-stop shop and buy a whole living room at once it has taken a while to fill in the gaps. And even though many of the big gaps have been filled, there are always other items to be replaced, refinished, or reupholstered. I still have unfinished furniture and chairs that need to be reupholstered!
What advice can you give women seeking careers in the design industry?
The design industry is very broad so really think about what aspect of design you want to work with. Interior design can mean commercial, residential, healthcare, lighting, textiles, and furniture design, just to name a few. If you don't know, then start somewhere, anywhere, and begin to take note of the things you love or don't love. Pursue opportunities as they become available. Don't be discouraged if you aren't doing exactly what you thought you would be doing, take it all in stride, and be open to any opportunity. Sometimes what you think will be a dead end actually reveals a new path for you that you wouldn't have known was there unless you tried. I sound like a Robert Frost poem.
What do you love most about living in Huntsville? What are your favorite things to do in the city?
I love the location of Huntsville. It's nestled in a valley at the tail end of the Blue Ridge Mountains so it's beautiful here all seasons of the year. I really enjoy trail running and hiking; my house is located at the base of the mountain so I can easily hit the trails right after work. After being in a cubicle most of the day it's great to be able to go up on the mountain and disconnect from the world for a little while. I also enjoy a good craft beer. Huntsville has had some great microbreweries pop up in the last couple of years so you can usually find me at one of them with friends.
What does a typical day look like for you?
A typical weekday consists of waking up, going to work, then either working out or attending the sport du jour, and hanging with my boyfriend or friends. I like to stay physically active after work because I sit in a cubicle for the majority of my day. Lately, with any extra time, I work on the website, finances, research, and trip planning for the new business. Before bed, I almost always soak in a lavender Epsom salt bath and read a book. This is my time to decompress, relax, and disconnect from the world for a bit. My life is super busy and I am usually scheduled down to the hour with activities, people, or events so I think it's really important to take some time and just be. Even if it's only for 30 minutes, those few minutes of peace can work miracles on your mind.
Where would you like to see yourself in five years?
In five years, I would like to have built a solid network of fair trade cooperatives under The Department of Agra Culture with whom we would work directly to produce artisan goods from around the globe. I would also like for the business to be self-sustaining financially as currently I'm funding it myself. Lastly, I would also like to have a workspace that isn't created by cubicle walls!
What advice would you give to your 23-year-old self?
You are awesome. I know you feel like you're in a desert right now being sucked dry, but hang in there and keep moving forward. You are going to do so much! Keep dreaming and traveling. Don't let anything deter you because you will begin to see the path clear. All the things that seem to be roadblocks will actually reveal new characteristics about yourself that will continue to peel back the layers of who you are. You won't get there on your own timing; you'll get there when the timing is right. Also, don't cut your own bangs when you're 26 and avoid the rope swing on your 27th birthday—your pinky finger will thank you!
Lauren McCaul is The Everygirl…
I wish I knew how to _______.
breakdance. Currently, doing the worm is the extent of my moves and I would like to up my game.
Dream vacation?
Oh this is tough. The whole world is my dream vacation! Since I already travel to so many new places each year, my dream vacation would be to find a place that is not touristy. I would become a local by visiting the same spot year after year, really getting to know the area and making friends. Going back to both southern Italy and the Thai islands would be a great place to start.
Best advice you've ever received?
"You're not done until you're dead." My mom told me this several years ago and it has really stuck with me. Such a simple phrase, but it reminds me that there will always be something to learn, discover, or change about myself. Each new phase or year in life brings new challenges and experiences, whether this is in our relationship with God, people, or ourselves. If I'm not done learning until I'm dead then it's ok to not have things figured out now or that I mess up; I can give myself a break. This is not an excuse to not address the issue, it's simply a chance to recognize that every day, week, or year is going to present something new. This is going to happen until the day you die so take it one day at a time.
Morning or night?
Night! So many great ideas are conceived after you've seen what the day had to hold and you can get excited about what's to come for the next!
If you could have lunch with any woman, who would it be and what would you order?
Edna Adan Ismail. She is a living example of someone who used her skills and passions and is directly applying it to help others. If we had lunch in the U.S. I'd take her out for tacos and margaritas; she's feisty, so I can only imagine the great conversations we would have over margs! But if we were in Somalia, I'd like to eat authentic Somali cuisine with her.
PRODUCT SOURCES
Foyer
Faux mantel, Me and my granddaddy made it (flower hooks from Hobby Lobby)
Chinese Chippendale chairs, Annual 127 Corridor yard sale
Framed cicada insect, Etsy
Candle stick sconces, Thrifted
Michigan Ave sketch, What's on Second
Chicago transit poster, Poster's Plus
Brass giraffes, Aloha Stadium Swap Meet, Honolulu, HI
Living Room
White bookcase, Ikea
Vintage gas station numbers, From the store Found at La Villita Arts District in San Antonio
Vintage warehouse cart, Southern Accents Architectural Antiques
Vintage kilim rug, Yard sale in Huntsville
Gold urchin decoration, Hobby Lobby
Coral, roadside stand in Northshore, Hawaii
Blue glass vase, Ballard Designs (no longer available)
Bud vase, Target (no longer available)
Gold Sofa, Craigslist
Pillows, Assorted from Peru, Target, TJ Maxx, Anthropologie
Easel, Estate sale
Floral reading chair, World Market (no longer available), similar
Artwork on mantel, Cullman Flea Market and Frenchmen Art Market New Orleans
Record Player, Thrifted
Ceiling Tiles, Came out of a building in downtown Montgomery
Wall Map, Target
Vintage vases, My great grandmother's
Metal book/drink pedestal, Annual 127 Corridor yard sale
Vintage Mexico travel Poster, Hobby Lobby
Dining Room/Kitchen
Table, Purchased from a friend who got it at a yardsale and then my mom and I painted it with Annie Sloan paint
Thonet Bentwood Chairs, Estate sale
Slate tufted dining chairs, Target
Table runner, Peru
Bar/Dresser/Sideboard, My mother's
Dr. Seuss "Oh the Places You'll Go" Print, Hunting for George
Andy Warhol Reigning Queens Series, Queen Elizabeth II Art Print (unavailable), similar
Alligator bottle opener, Pottery Barn (no longer available)
Chick Cream/Vase, Yard sale
Arthur Umanoff knockoff barstools, Craiglist
Antique bread sign chalkboard, Annual 127 Corridor yard sale
Patio
Trestle table, Thrifted
White plastic side chairs, Lowe's
Bell jar, Hobby Lobby
Milk bottle carrier, Antique store
Terracotta pedestal planter, Anthropologie
Grey and white striped pillows, Lowe's
Metal side chairs, On sale at Target, similar
String lights, Target
Sofa Sectional, Better Homes and Gardens for Wal-Mart
Special Sale sign, Annual 127 Corridor yard sale
Pots with number tags, Anthropologie (old)
Green trunk, yard sale
Sunburst mirror, TJ Maxx
Bedroom
Dresser with mirror, My great grandmother's
Vintage ceramic glove form, Nashville Flea Market
Shoe cabinet, Craigslist
French upholstered side chair, Craigslist
Faux beni ourain rug, RugsUSA.com
Curtains, West Elm (no longer available)
Upholstered wingback chair, Craigslist
White parson's desk, Overstock.com
Chopin bust, Antique store
Vintage desk lamp, Thrifted
Old door, Habitat for Humanity Re-Store
Come Thou Fount print, Lindsey Letter's for Hobby Lobby
Mirror, Home Goods
Painting on mantel, Estate sale
Bedside tables, Ikea with DIY brass handles inspired by Sarah M Dorsey Designs
Brass drum side table, Ross
Iron Bed, Found on the side of the road by my mom 30 years ago
Bedding, Target (no longer available)
Accent Pillows, TJ Maxx, Target, West Elm
Wood Antelope head, TJ Maxx
Lamps, Thrifted
Metal Accordion Side Table, Urban Outfitters