It's no secret (and not super controversial) to say that fall fashion is the best fashion, but it's a misconception that to look good during fall, a lot of effort needs to be put into each and every outfit you put on.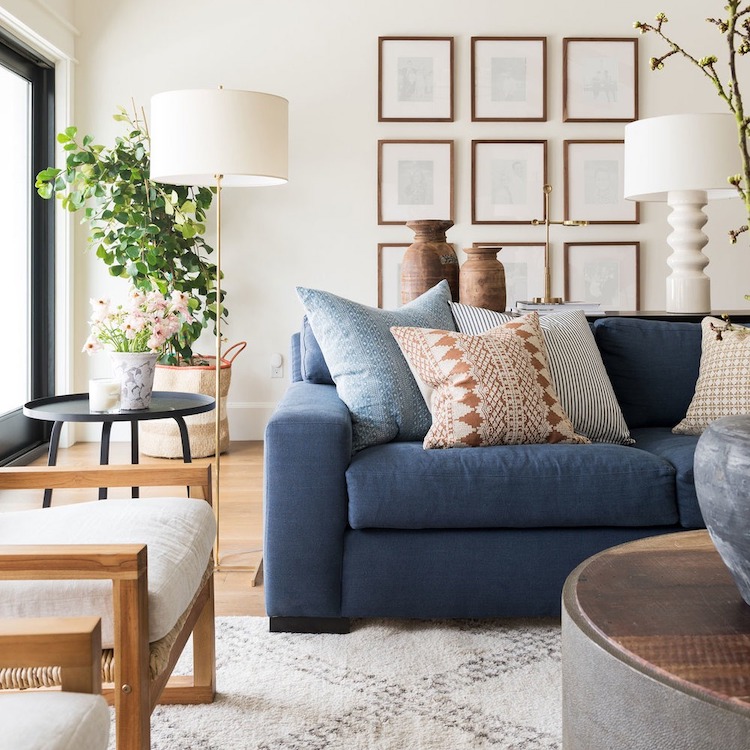 don't make the same mistakes I did
We say that of all the seasons, fall is the easiest time to throw together easy, effortless outfits. Layering makes comfort a constant priority, and the tones and accessories mean that even though you're wearing more clothes than you were in summer, it's easier to throw something on and look like you put way more effort into it than you did.
Ready to jump into fall but don't have time to curate every outfit you put on? Us too—but this year, you don't have to. Here's your guide to looking cute, even if you're feeling lazy. With these styling tips, looking great has never been easier.
1. Fill your closet with fall staples
If you never have anything to wear, it's probably because you don't have enough quality staples in your closet—and we mean this for every season of the year. In terms of fall fashion, some of the simplest staples you can add to your wardrobe to elevate any look are bodysuits, jeans, sweaters, and pants.
The best way to make sure you're fully stocked when it comes to staples? Approach your purchasing with a capsule wardrobe mentality. If you're looking to build your own capsule wardrobe from scratch, start here.
2. Plan outfits for upcoming events
Stop and think about any plans you may have coming up. A Friendsgiving? A wedding? A tailgate? Be proactive and start thinking about what you might like to wear to those events. Then, set reminders in your phone to plan your looks ahead of time so that when those days come, you can spend a couple of extra lazy-girl minutes in bed knowing your outfit is secured (and super cute).
To break out of your box and come up with outfits that suit you, try styling items you already have in ways you've never worn them before. Before you know it, your old pieces will feel brand new.
3. Invest in a quality pair of boots
Here's the unfortunate truth: Cheap boots aren't forever boots. To ensure you have a solid pair of boots to last you throughout fall and winter (and years beyond), it's important to bite the bullet and invest in a high-quality pair.
We don't mean that you have to break the bank, but buying pairs of classic boots that you know you can reach for year after year is great for the long run (even more than if you chose to buy a few cheap pairs every year). When it comes to boots, quality is far more important than quantity.
4. Dress for the season
If you stare at your closet every morning hoping something will jump out at you, it's like waiting for rain in this drought—useless and disappointing (Hilary Duff gets it). However, we have a hack that at least helps minimize your options so you don't have so many to choose from: dressing for the season.
If you really want to rock fall fashion to the fullest, you must dress accordingly. This means no more neons, summery florals, or flip flops are to be considered. Instead, channel warm fall colors like browns, oranges, neutrals, and deeper tones. Making this subtle switch (and being conscious of it) will earn you all the style points season after season.
The best way to nail this? Pack away your pieces that are no longer seasonally appropriate, so when you look at your closet, you only have actual options staring back at you.
5. Focus on accessories
Want to give off the impression that you put effort into your outfit without really having to at all? Accessories are your best friend.
Fall is a great time to break out a wide-brim hat or felt number and manage to look like a million bucks. Belts, too, are a simple way to make your outfit seem more put together than it actually is. Even if your outfit is a simple combination of basic pieces, whatever accessories you pair it with can make it or break it. The result is usually one that looks more chic and more effortless than something overly curated.
6. Enjoy an afternoon thrifting
If there was ever a time to go thrifting, now is that time. There are endless fall fashion gems just waiting to be discovered in your local thrift stores. Blazers, flannels, vests, and button-downs are the best and easiest finds when thrifting—and they all can change your wardrobe if you find the right pieces.
Instead of going and picking up more of the same basics you always do, go to the thrift store and try to find more original pieces that speak to you. Then, you can turn to them time and time again without putting in much effort.
7. Don't hesitate to seek inspiration from others
When you're stumped on what to wear, inspiration photos are your best friend.
Our favorite hack? Whenever you see an outfit you like on Pinterest or Instagram, save it to a folder. Then, when you're going to get dressed and can't decide on what to wear, pull up the folder and take inspiration from the pictures you've saved. Odds are, you'll have the perfect look in no time—and with minimal effort.