Warning: There are spoilers for the first three episodes of Euphoria season two ahead.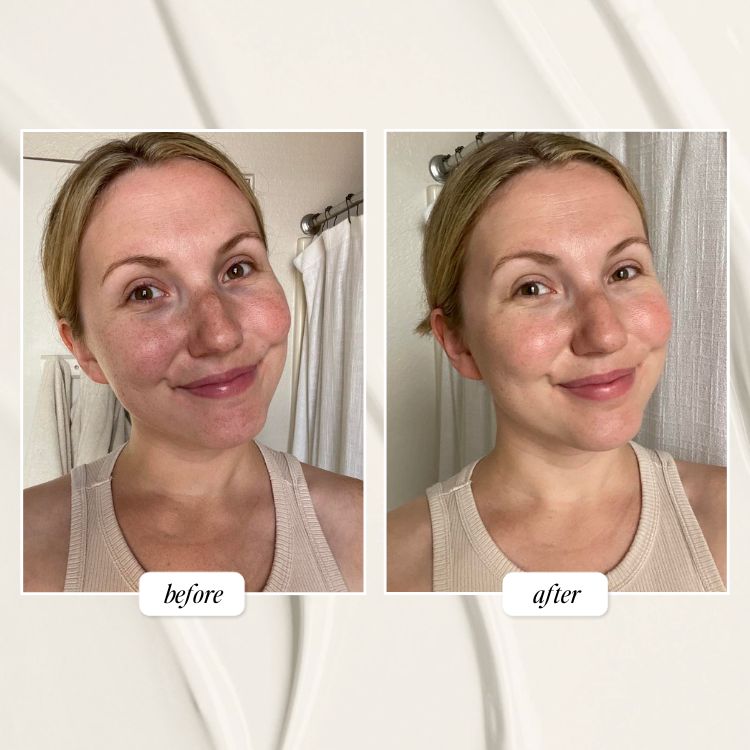 Along with what seems like the majority of the rest of the world, our team has been obsessively watching the new season of Euphoria. Every Monday, our Slack channels are full of conversations about last night's episode: how Nate Jacobs could possibly get any worse, the downward progression of certain characters' likability, the young Cal and Derek backstory, and every other little detail we can possibly discuss. But there's one character who has quickly become our favorite topic of conversation: Lexi Howard.
In season one, Lexi kind of flew under the radar as Rue's childhood best friend and Cassie's little sister. She had some funny moments and good one-liners, but she wasn't a character that you found yourself wanting to discuss with anyone who would listen or really investing in all that much. From the first episode of season two, however, Lexi Howard had us hooked. With her cute-but-unique outfits, her budding flirtation with Fezco, and her overall relatability, we now find ourselves rooting for (and fangirling over) Lexi week after week.
Euphoria is all about what it's like to be a high school "cool girl" in an overdramatized world. There's Cassie, who wants to be liked and admired so much that she betrays her friends and changes her entire lifestyle, and then there's Maddy, whose I-don't-give-a-f*ck attitude gives her automatic Cool Girl™ status. But in a world of cool girls like Maddy and Cassie, we really just want to be a cool girl like Lexi.
If you've been on social media at all since season two of Euphoria premiered, you've surely seen an outpouring of love for Lexi. A quick scroll through the official Euphoria Instagram revealed thousands of comments like "Lexi stans rise," "It's Lexi's world and we're just living in it," "Lexi is carrying this season," "Lexi is an icon," and so many more. It's clear that in the world we're living in, people just need a character like Lexi to root for. We could go on and on about our obsession, but here's the short list of reasons why we're absolutely obsessed with Lexi Howard.
She's actually relatable
The overarching theme of why we love Lexi so much really comes down to one thing: relatability. Euphoria high school is so over the top—which, we know, is the whole point. But from their outfits and makeup to their drug use and wild parties, Euphoria's characters are just that: characters. When it comes to Lexi, however, we can all see a little bit of ourselves in her. She's a little bit awkward and a little bit shy; she's trying to find her place in the world; she runs through entire made-up scenarios in her head; and she often wishes for a life outside of the one she's living.
While much of the conversation about Euphoria is something like, "is this how high school kids actually act these days?", when it comes down to it, we all know that it's just a TV show. But Lexi's character is the most like a real 16-year-old girl, and we especially relate to her because even as viewers who are 25, 35, or 45, we can still see little aspects of our own quirky habits in her. After all, who hasn't pictured their own life as if it were a movie?
Her style is perfectly unique-but-chic
The outfit that Lexi wears when she visits Fez's convenience store is my favorite of the season so far. Although it's super simple—a collared black button-up sweater and a pair of plaid pants—it works perfectly for her, and I wanted to copy it immediately. In the montage of Lexi's playwriting journey in episode three, we get a true glimpse of just how cute and fashionable her style really is. Her wardrobe perfectly blends color, texture, and pattern and embodies a ton of the trends that are happening right now: jewel tones, Gossip Girl-esque preppy, and a little bit of granny-chic.
She is a light amidst all of the darkness in the show
Although we'd argue that Euphoria is one of the best shows to watch right now, there's no denying that it's dark and sometimes hard to watch. While we're wading through the emotional journey that is Rue's drug addiction, the Jacobs family abuse, and the countless dark storylines happening with many of the characters on the show, Lexi is a breath of fresh air. I'd even argue that without the comedic breaks and lightheartedness that Lexi and a select few other characters provide, the show might be too hard to watch altogether.
In the third episode of this season, for example, we get the scene where Lexi is imagining that she's a showrunner of a whole production about her life, entitled "This is Life." The whole thing really provides a comedic break, especially since other parts of the episode include the confrontation between Cal and Ashtray and Rue spiraling deeper and deeper into her addiction. Overall, just watching Lexi live her life as a relatively normal high school girl is the refreshing change of pace we need when it comes to this show.
Her flirtationship with Fezco is adorable to watch
Although I would typically never condone noting one of the best parts of a woman to be her relationship with a man, I simply cannot complete this list without including this adorable budding relationship. From their very first scene together at the New Year's Eve party in episode one, the Euphoria fandom exploded with support for Lexco, the newly crowned best couple in the show (I'm sorry, Rue and Jules). I mean, seriously, whose heart didn't explode when Fez said, "Where'd you go? I was starting to miss you"?
Outside of how cute they are during any interaction they have, we also have all acted exactly how Lexi does when we've had a crush. During the convenience store scene, she gets all dressed up and is feeling so confident and ready to talk to Fezco, only to get adorably nervous and awkward when she gets there. It's OK, though, because Fez is just as nervous and awkward around her. I seriously can't wait to see what happens between these two throughout the rest of this season, and I am rooting for them with my whole heart.