When it comes to celebs who lay it all out there, it doesn't get much more real or refreshing than Lili Reinhart. Reinhart isn't afraid to speak up openly and honestly about topics like body image, diet culture, anxiety, and depression. Sure, she graces our screens and the covers of countless magazines from BAZAAR to ELLE, but she's also a staunch activist for mental health and body positivity, frequently sharing her own personal struggles with both.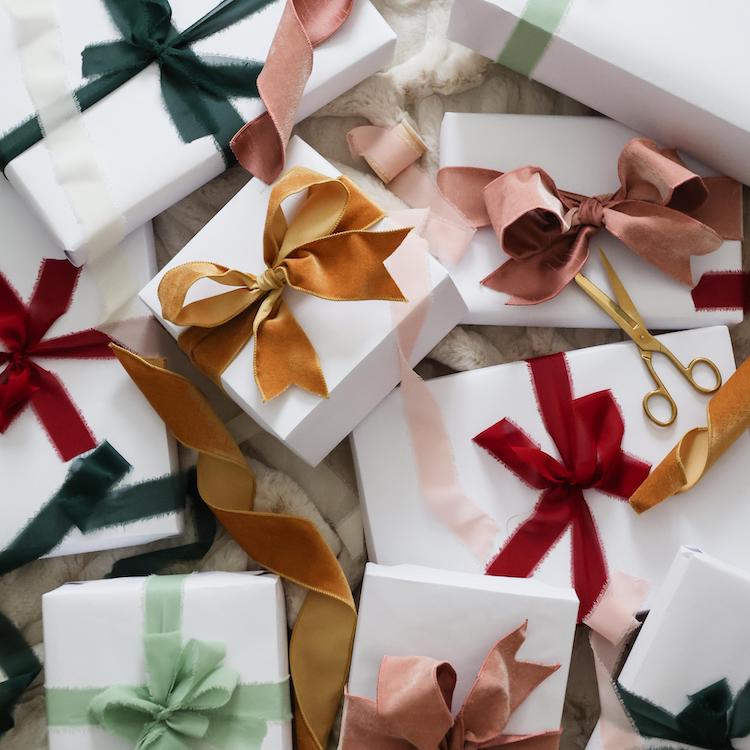 the perfect gifts for everyone—and we mean everyone—on your list
Reinhart recently sat down with Jay Shetty for his podcast, On Purpose with Jay Shetty, and she didn't hold back on recapping her 15-year journey with anxiety. In her candid interview, she shared five healing techniques that have transformed her relationship with anxiety. Read on for the breakdown and five key takeaways that you can try to boost your mental health too.
Allow yourself to feel all the feels
Reinhart recounted suppressing her feelings as a child because the messages surrounding showing emotion was to not cry and be brave. She now proudly embraces shedding tears and breaks down the stigma that it's a sign of weakness: "Crying is the most beautiful thing you can do… I cry all the time," Reinhart affirmed. "I think it's the most healthy expression of how you're feeling. I sometimes wish I just could've been told, 'You can cry. There's no shame in that. There's no shame in how you're feeling. And also you don't always need to be justifying it.'" And when she is in the midst of an uncomfortable, painful feeling, Reinhart grounds herself by acknowledging how fortunate she is to have the capacity to experience it.
It turns out having a good cry is good for your health. Researchers have found that crying releases the feel-good chemicals oxytocin and endogenous opioids (AKA endorphins), which help relieve both physical and emotional pain. So go ahead and sit with your feelings, acknowledge and experience them, and allow yourself to cry without judgment and justification à la Reinhart. You just might find that feeling all the feels is a source of healing.
Learn to feel whole by yourself
It goes without saying that people come and go in our lives, whether it's the cycle of relationships or losing loved ones. And when we experience a loss, we're often told to find an external distraction to help with the grief (think: go on a hike or pick up a new hobby) rather than turning to introspection. With the revolving door of connections in her life, Reinhart said she found it hard to identify who she is by herself, outside of her circle and work. On days she had nothing scheduled, her impulse was to plan trips or reach out to friends—anything to fill her time so that she wasn't alone. Her new goal? Trying to simply exist and sit in stillness, without feeling like she needs to fill a void. "I want to be OK by myself," Reinhart said.
With the rise of toxic productivity, it's only natural to have the urge to stay busy and pack your calendar with obligations and social interactions. Instead, we should take a cue from Reinhart and work towards discovering the value of solitude and feeling complete with or without outside influences.
Create a new identity
Reinhart told Shetty that she used to be a pessimist, which served as a defense mechanism for disappointment and getting hurt, and she struggled with parting ways with that person she's identified with for so long. Reinhart now makes conscious decisions to rewire the "that's what I've always done" autopilot mindset. Recognizing that's no easy feat, Reinhart explained, "It takes pausing and reflecting and making an active effort to shift that behavior."
To take Reinhart's advice, ask yourself, "Who do I want to be?" and reflect on who you are today while actively setting goals and choosing to build new habits to become the best version of yourself (see: future-self journaling). At the same time, let go of attachments to your old identity and any beliefs, patterns, or assumptions that may be holding you back from realizing your higher self.
Connect with your higher self
As an important step in her healing, Reinhart explored various wellness practices in search of her true self and purpose. "Two years ago the lockdown was forcing me to go through this healing journey by myself and my journey through healing was through spiritual healing," described Reinhart. "It became an 'I'm going to look inward' [route]." After much experimentation, she found Reiki, sound baths, and meditation to be her standbys, crediting living in the Land of Wellness (AKA LA) and TikTok for guiding her to them.
Of course, what works for Reinhart (or Kendall Jenner or any other celeb, for that matter) may not resonate with you. But what we can all take away from Reinhart's soul-searching is to keep an open mind when trying out different rituals to tune in to your higher self. You do you. Find what speaks to you, whether it's words of affirmation, working out, or journaling, and don't let any judgments from others deter you from it.
Take extra care of your gut
Reinhart is a self-proclaimed fast-food lover, and she shared how her dietary choices led to not only her unhappiness with how she looked, but also her chronic fatigue. "I spend so much time trying to better my mental health and I don't put any of that into my physical body," Reinhart voiced. She also pointed out that recent studies have shown depression is directly linked to the gut, which gave her the main impetus for reprogramming her old eating habits.
While the approach to gut health is very individualized, The Everygirl has gleaned a few expert-backed, tried-and-true tips on how to show your gut some TLC: stay hydrated, incorporate more natural fiber into your daily diet (hello, fruits and veggies), reach for fermented foods (think: sauerkraut, kefir, and tempeh), drink green tea, and prioritize quality Zzzs. Pay attention to your body's cues, and if you notice symptoms like bloating, constipation, skin irritations, sleep issues, or constant fatigue, talk to your doctor and determine the best course of action for you. You can't go wrong with listening to your gut after all.
These tips are not meant to serve as treatment for anxiety or depression. If you think you may be experiencing mental health symptoms, please seek help from your doctor, a mental health professional, and/or a trusted friend or family member. Never disregard professional medical advice or delay in seeking it because of something you have read in this article.