Anyone else notice that you can't go shopping online or in-store right now without running into a couple pieces of linen? Blazers, dresses, pants, skirts, shorts, jumpsuits—the list goes on! Linen clothes are everywhere right now, and to say we're all about it is an understatement.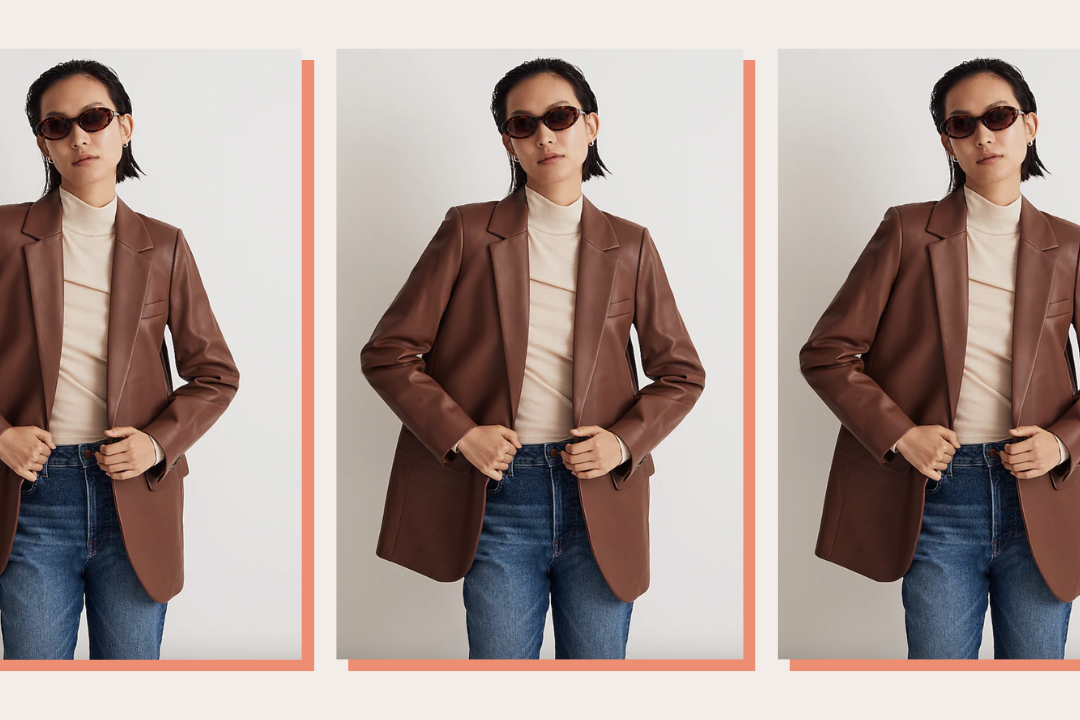 time for your fall wardrobe update!
Absolutely perfect for mixing together style and comfort—what feels like PJs more than a pair of linen shorts?—linen coming in hot for spring and summer 2022 is something to rejoice over. It's lightweight, breezy, and begging to be worn on a hot summer day. Whether you're heading to the office, working from home, or going out on the weekend, there's something linen that can take you there.
Whether you're wearing a gorgeous vintage linen dress or you picked up a new jumpsuit from your favorite store, we're breaking down all things linen and why we're filling our closets with it in 2022.
Should you be concerned about wrinkles?
Because linen has poor elasticity, it wrinkles very easily. It's very common that it'll wrinkle, so when we throw on our favorite linen set, it's not uncommon that we just accept it and carry on. The natural wrinkles they produce as the day goes on is almost like a natural accessory to the fabric, but that preference is totally up to you.
If you opt to remove the wrinkles in a piece before wearing it, you can give it a quick steam before throwing it on or spray it with wrinkle-release. Overall, we say the wrinkles are inevitable and part of what makes linen so unique.
How to keep your linen wrinkle-free:
Air-dry immediately after washing
Hang in a closet instead of folding it away in a drawer
Ironing is optional, but if you do, iron while still damp
Don't have time to iron? Throw it in the dryer with an ice cube for 10 minutes
In a hurry? Spray some water on it and flatten out the extra-wrinkly spots with your hands
How to take care of it
Linen does not pill or shrink, but the more you wash it, the softer it gets. Never use bleach on your linen; a simple cold-wash cycle with a gentle detergent is ideal. Because it's such a durable material, it also doesn't need to be dry-cleaned. If you take care of it correctly, your favorite linen pieces are sure to last years and years. And lucky for you, they never go out of style.
Our favorite linen pieces
Linen can make up your whole outfit, or it could serve as a cute statement piece. It's fun to mix and match textures like linen and cotton or linen and rayon, but linen on linen works just as well. It's easy enough to throw on to run a couple errands but also stylish enough to pack in your bag for that vacation you can't stop thinking about. When it comes to shoes, all types are welcome. Sandals, sneakers, or heels—linen is the true versatile fabric that looks great with everything. One true piece of advice we have for you when it comes to wearing it is: Embrace the wrinkle!
Pants
Abercrombie & Fitch
5 colors available
Old Navy
4 colors available
Athleta
4 colors available
Shorts
Abercrombie & Fitch
9 colors available
Matching Sets
Abercrombie & Fitch
5 colors available
Abercrombie & Fitch
2 colors available
Dresses
Jumpsuits
Old Navy
4 colors available
Eloquii
2 colors available