My fiancé and I are what I like to call a "get-back-with-your-ex success story." We met when we were 19, took a break (or three), and rekindled two years ago after a year of being apart. In our time as single twenty-somethings, we both happened to get breakup cats to soften the blow—him, a brother and sister lovingly named Gus and Ruby, and me, a mischievous tabby cat named Gizmo. So, when we found our way back to each other and bunked up in a one-bedroom apartment at the end of 2020, we found ourselves older, wiser, and picking up litter left behind by three felines who treated every piece of furniture as a scratching post.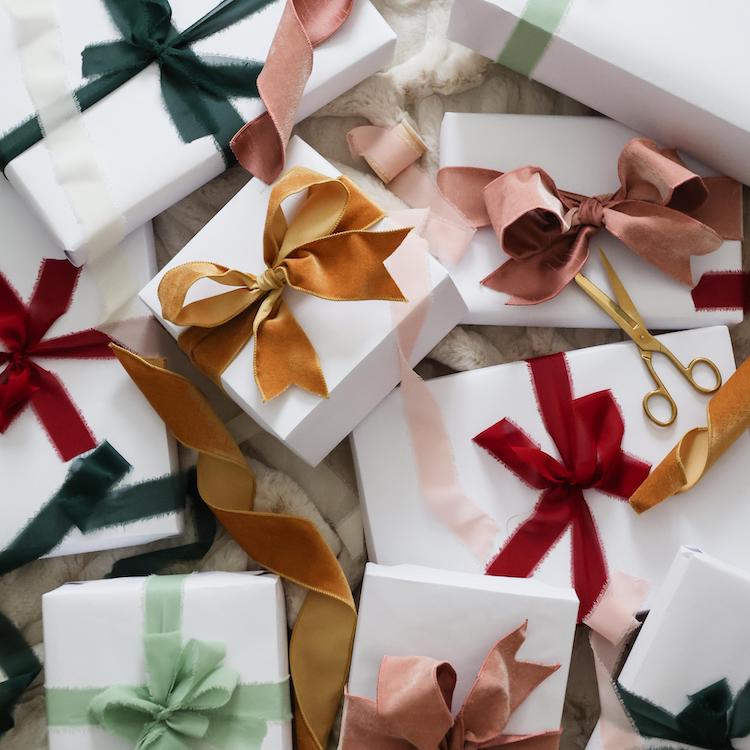 the perfect gifts for everyone—and we mean everyone—on your list
As someone who grew up in a dog-dominant household, being a full-on cat mom wasn't on my life Bingo card, but here we are. Though I'll welcome the love, snuggles, and laughs that come from their individual quirks, I'm not going to sugarcoat it: Between the cat hair, ruined furniture, and seemingly always-full litter box, cleaning up after our fur babies is a full-time job.
When it comes to automating tasks I hate doing, I'm willing to spend a buck or two, so when I first heard about the Litter-Robot a few years ago, I knew it would make its way into my life somehow, some way. A self-cleaning litter box that requires no scooping? It's not too good to be true, and after two months of it being my favorite item in our apartment, I'm ready to give you the scoop on whether it's worth it.
What is the Litter-Robot?
I first saw a Litter-Robot in action at my S.O.'s sister's home a few years back. She, too, had three cats (runs in the fam, I suppose) and could not say enough great things about it. At the time, I looked at the price tag and promptly exited the browser. But as my disdain for scooping poo and walking into a rank-smelling apartment grew, I justified the price more and more as time went on.
The innovation of this pet product is absolutely unmatched and—I know this is dramatic—but I'm in awe of how it works. Once a cat is finished with their business, a timer counts down allowing litter to clump. Then, the globe that holds the litter and droppings rotates and their patented sifting process separates clumps from clean litter. The clumps are then deposited into the waste drawer below, leaving a clean bed of litter. That means, once Gizmo does her business and Miss Ruby uses it a half hour later, she's not stomping around in Gizmo's droppings, only to track them around the rest of our space.
Why I love it:
No scooping, literally ever
Because we have three cats, my partner and I would split emptying our litter box once a day. Even with his help, it was a lot and a chore that I admittedly skipped at times due to how much I hated doing it. Since we unboxed the Litter-Robot 4 two months ago, however, it's automated that process for us, so I literally don't think about litter even half as much as I used to. Every once and a while I'll hear the machine sifting and then we empty the tray once a week. At the time when we empty it, there's no scooping involved so we literally just toss out whatever is in the tray and move on with our lives.
Our space smells a lot cleaner
Since our family grew to include three fur babies, I have always been a little self-conscious that our space smells like, well, cats. Despite being rather diligent in keeping up with vacuuming cat hair, emptying and changing out the litter box frequently, and not allowing them in our bedroom or bathroom, the fact that we have three cats in a small space is hard to ignore.
With max effort, there was still a trace of the fact that our cats ran our household, but since switching to the Litter-Robot, we've made massive strides on this front. Because the cat droppings don't sit in the litter box and instead get sifted out, there's always clean litter in the place where our cats are stepping, and the droppings are enclosed in a pull-out drawer which helps to contain the scent until we empty it.
The user-friendly app that monitors our kitties
Like all good tech products of today's day and age, our Litter-Robot 4 functions seamlessly with their app, which was probably the most unexpected positive of having it in our home. We have push notifications on to let us know when the waste drawer is full, when we need to add more litter, when cycling occurs, and when it's being used. It also lets you control settings like how soon the cycle starts after a pet exits. Added bonus: it also weighs our pets—our cue to put Mr. Gus on a diet.
Is the Litter-Robot worth it?
I'm not going to lie, the price of this thing is intimidating and why I put off buying it for as long as I did. But given how much time and energy it's saved us (plus the fact that our home doesn't smell like cats own the place), I deem it to be worth every penny, especially if you have multiple cats. Scooping litter was something I used to think of multiple times a day (whether I did it or not) and now, I truly don't have to give it a second thought because our Litter-Robot 4 takes care of it all.
We were a bit worried that at least one of our three cats wouldn't adapt well to the Litter-Robot, but we exhaled when all of them adjusted within a day. It took them a few hours to test the waters and two months later, they still will pull up a front-row seat every time it cycles and stare at it in awe (TBH, same). Thankfully, if your pet doesn't acclimate to it, you can get a full refund within 90 days—you just pay return shipping. The only regret I have about our Litter-Robot journey is not giving in to the hype sooner.