I am not a powder foundation girl. I love a dewy makeup look, and if I use powder, it's a light dusting on my T-zone. But when I saw the L'Oreal 24-Hour Fresh Wear Foundation In a Powder in action while scrolling through TikTok, I was intrigued. In the videos, with one swipe of the product, users' skin looked completely flawless. Scars, acne, hyperpigmentation—all completely covered. Plus, 24-hour wear sounded like a dream. I scoured every CVS and Ulta, finally finding two shades I could mix to match my skin tone. Seriously, this stuff is sold out everywhere! But is it worth the hype? I tested the L'Oreal Powder Foundation to find out!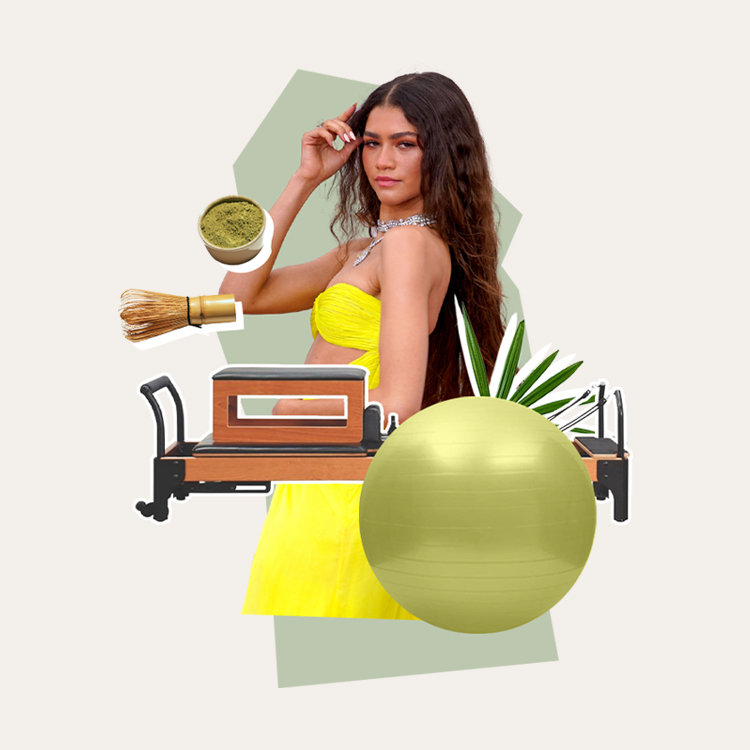 she's (kinda) just like us!
About My Skin
I have relatively dry skin. Typically when I apply too much powder I get flaky, white patches. Therefore, I like to opt for light, dewy foundations like Glossier's Perfecting Skin Tint or Estee Lauder's Futurist Hydra Rescue foundation, which has recently become my favorite. I also have a bit of hyperpigmentation and scarring that I like to cover up a bit. While trying out this product, I also had a few active breakouts, so I was really putting the coverage to the test!
About the Foundation
This buildable powder foundation claims to be sweatproof, heatproof, transfer-proof, waterproof, and 24-hour wear. It also notes it is non-comedogenic, perfect for oily or acne-prone skin. The finish is extremely matte, so it is suitable both as an all-over foundation or as a shine control powder. The powder is packaged in a red, plastic case and comes with a sponge applicator.
Application
This honestly did not feel great on my skin. I have normal to dry skin, so normally powder foundations look flakey around my nose or under-eyes. To avoid this, I slathered on Glossier's Priming Moisturizer and Benefit's That Gal primer. However, the powder still felt a bit dry and heavy. It caked up around my nose and eye area. Once again, I have never been a huge fan of full coverage powders, so this may be due to personal preference.
Shade Range: 6/10
The powder foundation comes in 16 shades. In comparison to the brand's other foundations, this one is not the most inclusive. L'Oreal's True Match foundation comes in 45 shades. Their concealer from this line comes in 25 shades, and the liquid foundation comes in 30 shades. I mixed two shades: Ivory Buff and Pearl, which matched my skin tone nicely. For reference, I typically use Glossier's Perfecting Skin Tint in G9.
Coverage: 9/10
I only did about two layers because I didn't want to look cakey. It did a great job of covering scarring and hyperpigmentation, but failed to cover two recent breakouts. I think a small dab of concealer with the powder layered over it definitely would have done the trick. This also covers freckles pretty significantly so if that's your thing great! But if not, I recommend applying this with a brush instead of the sponge applicator it comes with.
Longevity: 7/10
The foundation definitely lasted all day, but wasn't as full coverage and matte by the end. As the day went on and my skin got a bit oilier, the foundation became less full coverage. However, I loved this look! By the end of the day, it looked more natural and a bit dewy! If you do want to maintain full coverage all day, just swipe the product on as needed. It's super convenient to take on the go so that shouldn't be a problem!
Price: 8/10
This price is great at just under $15. If you are a fan of products like the MAC Studio Fix Powder Plus Foundation, this is a great, affordable dupe. You can get full coverage with just a few swipes of this product, so it will definitely last a while. I give it an 8/10 because there definitely are cheaper drugstore foundations, including other ones from L'Oreal itself.
The Verdict:
For me, this is not a full face foundation. My skin is too dry to handle all of this powder. However, I love it as an on-the-go powder if I'm experiencing oil during the day or if applied with a brush in my t-zone. My main qualms with this powder are entirely based on my skin type, so if you have oily or combination skin, this would be a great option for you!
I also tried the Infallible Full Wear Waterproof Concealer and recommend it! It has a similar applicator to the Tarte Shape Tape concealer and is only $12.99. Unlike the foundation, it covers blemishes, scarring, and hyperpigmentation without looking cakey.
For a foundation (again for me, a dewy skin fanatic), I'd give this foundation a 6.5/10. It's affordable, has amazing coverage, comes in convenient packaging, but I think the matte look just isn't for me. However, I will say as the day wore on, I liked the foundation better. It began to look a little more natural as my skin got a little dewier and my freckles started to peek through. For all-over shine control or an on-the-go touchup, I give this product an 8/10.
For those out there like me with dry skin, here are a few of my foundation recommendations, ranging in coverage!
Glossier
This is my favorite everyday foundation. I apply about 10 drops to my face using my fingers. It's very light coverage and gives off a dewy effect without being oily. With a bit of concealer, you can add some extra coverage.
Milk Makeup
This is similar to the Glossier tint but has slightly more coverage. I like to apply this one with a damp sponge to better cover my hyperpigmentation and scarring. One tube of this also lasted an incredibly long time since you don't need much product to cover your whole face. It also has SPF 30!
Estée Lauder
This is for those days when I'm looking to cover it all. This foundation is still super lightweight, but with one layer you can get medium-to-full coverage. It's also buildable without looking cakey. This one also has SPF 45!