Two years ago, I purchased a product that would go on to hold quite a few titles: My Most Repurchased Skincare Product, Most Loved By Everygirl Readers, Most Loved By Everygirl Editors, The Only Skincare Product I've Convinced A Man to Buy, The Best Dupe For That Expensive Serum Every Dermatologist Recommends (you know the one)—the list goes on. The serum that started this revolution? Glow Maker by Maelove.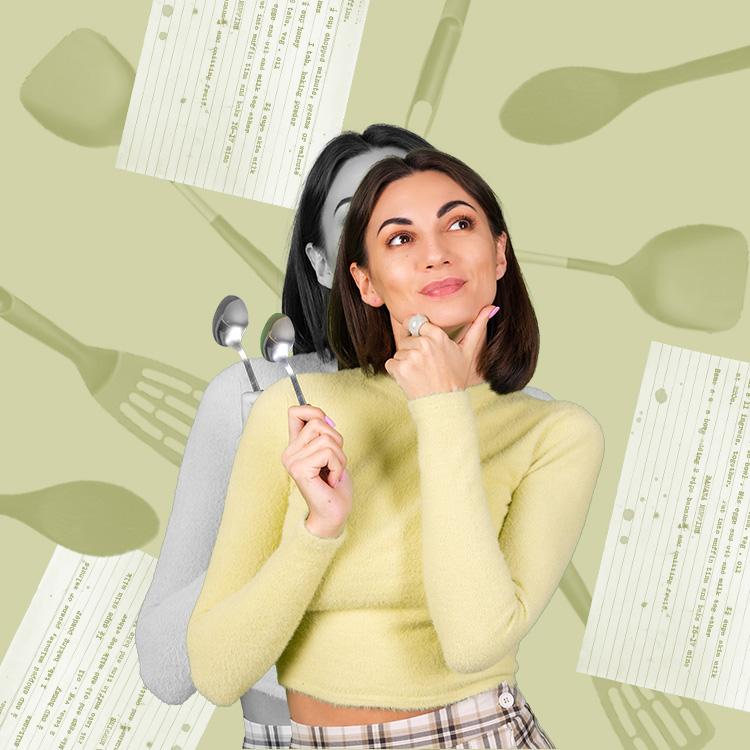 high in protein, good for gut health, and anti-inflammatory? yes, please!
After swearing up and down about the glowy effects of this serum, our editors began trying all of the inexpensive products from the line, and they all hold up. At this point, we might even be able to say Maelove is our editors' most loved skincare line, which is high praise for a bunch of editors tasked with trying beauty products for a living. After trying a dozen products in the line, this is our editors' top 10.
About Maelove
Maelove is a BIPOC-owned skincare line that prioritizes science, efficacy, and value. You won't find a massive markup on these products or flashy packaging—but that doesn't mean you won't feel luxe applying them to your skin. Almost every product in Maelove's line is under $40, but the formulations rival that of products quadruple the price (and more). Maelove's products are sold direct-to-consumer from their website, and they have free shipping and returns on all orders (iconic).
Maelove's approach isn't about "fast beauty"—you won't see them launching a new SKU every month. Instead, they slowly roll out new formulations to build out your routine, regardless of your skin type.
Here are 10 of the products our editors love:
Cleansers:
Maelove
I recently switched from tretinoin to tazarotene (another retinoid that works a little quicker and is better at bringing up congestion in the skin) per my derm's recommendation, and I've experienced quite a bit of peeling. The only thing to get rid of said peeling? This exfoliator. I use it once or twice a week in the shower, and not only does the fine scrub feel like it's doing something, but I love that it also contains a little bit of BHA to go deeper into pores.
—Beth Gillette, Beauty Content Manager
Serums:
Maelove
The serum that started it all—Glow Maker is a vitamin C serum with vitamin E, ferulic acid, and hyaluronic acid that leaves skin glowy, even, and bright.
"There's one skincare product I've ever truly splurged on, and it's the cult-favorite SkinCeuticals CE Feurilic. Unfortunately, it is absolutely as good as they say and made my skin look glowing and incredible every single day—but it's an insane amount of money. I tried this after hearing that it had a similar ingredient list to CE Ferulic, and after going through multiple bottles of both formulas, I can say the results I get are very similar, and this one is literally around an eighth of the price. I notice a difference with this product very quickly after I start using it and feel the void of it as soon as I stop." —Madeline Galassi, Fashion Editor
"I'm a sucker for serums, but this is by far one of my must-haves because I noticed a lasting glow and extra hydration (even on dry winter skin). It felt like my skin absorbed the serum flawlessly, but it kept my skin moisturized and even a little dewy throughout the entire day. Plus, the antioxidants work. I noticed a seriously brightened complexion after using it consistently for a couple weeks, while the hyaluronic acid made sure the winter weather didn't totally dry out my skin. But the best part? I loved using it in the mornings because I got all the benefits of the glow and hydration, but it didn't rub off or get sticky with makeup application like other serums. In fact, I used it as a primer because I swear it helped my makeup go on smoother. 10/10 recommend." —Josie Santi, Wellness Editor
"There's not much more I can say that Madeline and Josie haven't already, but I will say this: as a beauty writer, I almost never repurchase anything. My backlist of products to try is far too long to ever commit to using a product fully and then buying it over again. (Heck, it's even a lot for me to use something up at this point.) But this product was the first in my tenure at The Everygirl that I've bought over and over again. The glow I get from this serum is worth throwing my beauty writer duties to the wind—and that's something you won't catch me saying often." —Beth Gillette, Beauty Content Manager
Creams:
Maelove
This is Maelove's newest product, and it became a staple in my routine after using it just one time. I have combination skin, and in the mornings, after I layer all my serums and moisturizer and sunscreen, I have to use so much powder on my face to tone down the shine if I put makeup on. So I prefer to use a daytime moisturizer that is really lightweight and has a natural, soft finish on the skin, and this hit the nail on the head. It leaves my skin feeling just moisturized enough, but it never, ever gets greasy or too glowy for my liking (I didn't think that was a possibility until my skin veered oily, but I get it now).
—Beth Gillette, Beauty Content Manager
Maelove
If you have dry skin and are afraid of the horrors acid exfoliation might do to your skin (been there), a product like this is perfect for you. It's a glycolic acid exfoliant suspended in a lightweight, moisturizing cream you can apply before bed. Not only does it make your skin feel more soft and moisturized while it exfoliates, but it also combines two steps in one. Genius? I think so. I actually used this primarily on my body as a moisturizer on my keratosis pilaris, and it made my skin feel smooth and soft in one step.
—Beth Gillette, Beauty Content Manager
Oils:
Maelove
Back in December, I walked into The Everygirl office and asked Beth what I needed to fix my skin that was already dry and dehydrated from the cold before the real Chicago winter even hit. She told me to try this face oil, and since then, I have been a moisturized queen. I added it as a last step to my nighttime skincare routine, and I wake up dewier because of it. Maelove calls this oil the "ultimate skin indulgence," and I couldn't agree more.
—Jessica Jones, Social Media Editor