Makeup has always been something I've been interested in. I remember in my college years watching makeup tutorial videos on YouTube and being in awe of the colors and techniques used by these makeup artists. Over the years, how I use makeup has evolved from bold colored eyeshadows to enhancing the features I already have with a more natural look.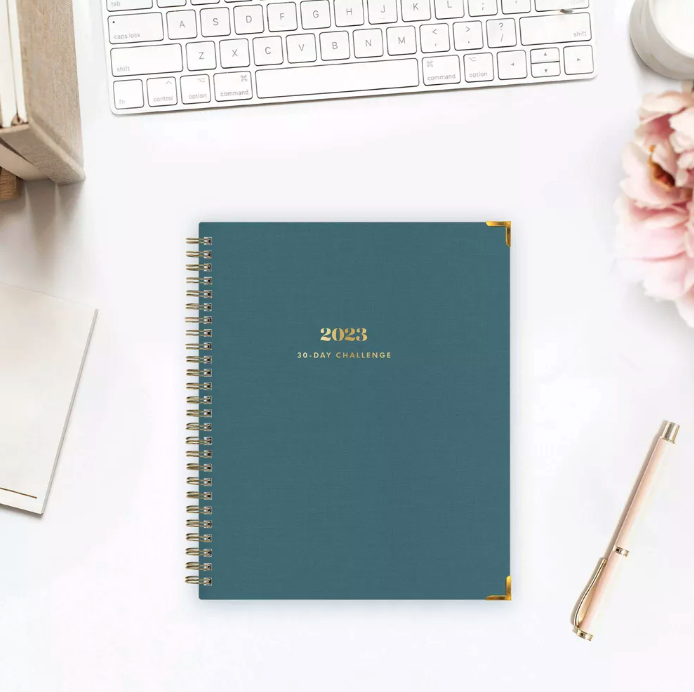 We may be biased, but this is the ultimate planner for the motivated goal-getter. Schedule your days, track your habits, and set new goals every month.
The one thing that was a source of frustration for me was the lack of makeup products on the market specifically for Black women. I remember, on several occasions, having to mix and blend a few different shades to get one that matched my skin tone. As a young adult in college, I don't know if I truly grasped the reality of what was happening when I walked into the beauty section of a store and couldn't find products that worked for my skin type or color. Now that I'm older, thankfully I have more options to choose from—and newer brands are launching products that are inclusive of more skin types and shades.
If you're a Black woman interested in makeup, below are a few favorites that you might want to try.
1. Glossier
If you're into more cream-based products, Glossier may be your new best friend. Cream-based products are best for drier skin types or for women who may want a touch of that dewy look to their skin. These product types absorb into your skin better than powder which can often sit on top of your skin.
Another reason I really like Glossier is how inclusive they are on their website. When looking at different lipstick colors, they show women with different skin tones wearing the product, so that you can better imagine how the lip color will look on you. That's huge in my book, especially when we're doing most of our shopping online.
Glossier
Best review: "This is perfect because it's sheer enough where it looks natural and you can put more coats over to make it darker."
Glossier
Best review: "So as many have said this has no coverage, but I love it. It really brings something to the skin that is hard to describe. But I love using it every day."
2. Tarte Cosmetics
I was introduced to Tarte when I was making the switch to cruelty-free makeup. For the last five years or so, Tarte has been a tried and true favorite makeup brand for me—I love their powder, concealer, lip gloss, and blush, I really stand by Tarte and their products.
Even just browsing their products while writing this article made my heart go pitter-patter and my debit card run away screaming.
Tarte
Best review: "I love that this comes in so many color options that match foundation shades. It gives great coverage, and you get a ton of product for the cost."
Tarte
Best review: "Best foundation I have EVER bought! Incredible! Not oily, so flattering, does not cause ANY acne whatsoever!"
3. Fenty Beauty
Rihanna as a person and an artist is fantastic, bold, unapologetic, and downright gorgeous, so that seems like enough reason to try her makeup brand Fenty. But her products really stand out amongst the others because of how inclusive the share range is.
The Fenty Soft Matte Foundation is a favorite of mine because I have oily skin, and by the end of the day, my face can look quite shiny. Using this foundation takes care of that problem, yet it's still lightweight enough that I don't feel as though I'm wearing a lot of makeup or a heavy product. All hail Fenty by Rihanna!
Fenty Beauty by Rihanna
Best review: "This is my ALL-TIME favorite foundation. Does not need a primer or powder to look flawless. Everyone always asks me what kind of foundation that I use because it just looks THAT GOOD. 10/10 recommend."
Fenty Beauty by Rihanna
Best review: "This bronzer is AMAZING for people with dry skin. Usually bronzer dries my face even more and does not blend well, but this is amazing! So creamy, light, and buildable."
4. IT Cosmetics
One of the best-selling IT Cosmetics products is their Bye Bye Under Eye Concealer. Since it is a full-coverage concealer, it might feel a little thicker than the other concealers you use—but it is still worth checking this one out.
Just like Glossier, IT Cosmetics is another brand that has great cream-based products, so that if you're looking for a product that not only covers up or enhances but also moisturizes, IT Cosmetics may be one you one to look into.
IT Cosmetics
Best review: "One of the best beauty products I've ever purchased. It blends seamlessly and is highly moisturizing for the drier skin around my eyes (I'm in my mid 40s). You barely need any—it's CRAZY how little you need."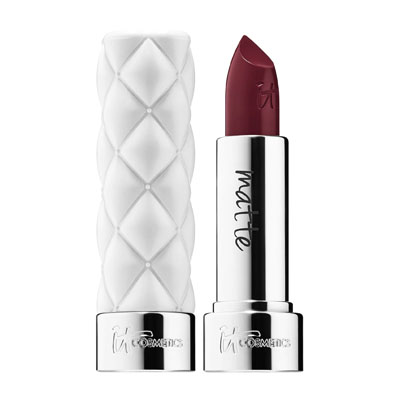 IT Cosmetics
Best review: "This feels incredible! Within five minutes of opening my box and trying this on, I was back here on the website ordering two more colors!"
This article originally ran on The Everymom