Hi, my name is Bianca, and I usually don't eat my first meal until after 5pm every day. Well, not every day, but sadly more days than I'd like to admit. I have learned to enjoy cooking during quarantine, so much that I have even been taking online cooking classes. However, we all know that cooking for fun and necessity are two different things—especially in the middle of the work week, when eating out still feels a little risky.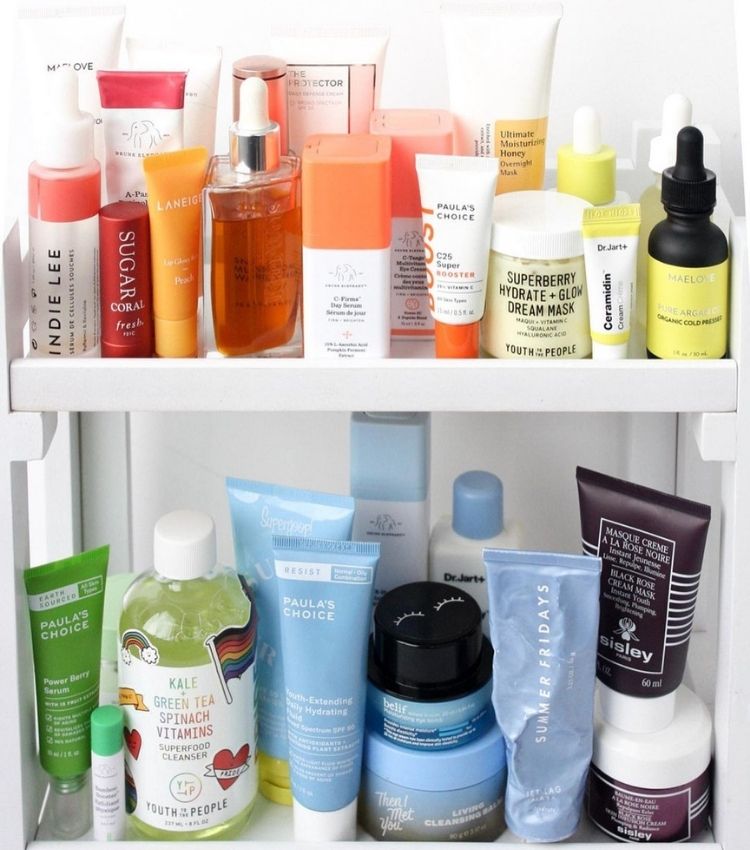 the wrong order can reduce effectiveness
Pre-packaged Trader Joe's meals are usually my go-to, but since the closest one to me at the moment is about 25 minutes away, I am ready to give meal kit services a try. No driving, no grocery shopping, and no ingredient prepping sounds like my perfect match right now.
In the past, I have been a little apprehensive about subscribing to this type of service because they're usually pretty pricey. I like to spend no more than $250 a month on food even when I buy organic, which is pretty easy to do when I shop for myself. However, if a service can take some of the guesswork out of cooking and help me commit to eating at least one nourishing meal a day before 5pm, I am here for it.
Source: @dailyharvest
If I told you a company's presentation was enough to encourage me to subscribe to their service, would you judge me? I hope not, because that was my first thought when I saw the Daily Harvest website. Everything looks delicious, and some of their offerings are organic too! Aside from the enticing food photos, there are a few reasons why I found their service of interest. One, I love smoothies. Honestly, I usually don't care how they taste as long as they have my daily dose of greens, so having smoothie ingredients mindfully put together sounds like a great option. Second, their offerings are just what I'm looking for: healthy, fast, and considering their organic ingredients, relatively budget-friendly. Smoothies aren't the only option on their menu, as they have harvest bowls, fruit-filled oat bowls, soups, chia bowls, and lattes.
Many of the items are made with sweet potatoes, chickpeas, quinoa, kale, blueberries, and a host of other fresh produce. Each meal comes frozen, so all you have to do is add liquid (water, almond milk, coconut water, broth) and either blend or heat your meal. One additional tidbit I enjoy about Daily Harvest's website is that they share which meals boost immunity, help with inflammation, and offer stress relief. I personally love this information because I actively try to incorporate food that not only tastes good, but that fuels my body.
The Investment
I mixed and matched 14 different smoothies, harvest bowls, and soups for a total of $100.86, which breaks down to about $8.40 a meal. Your total will vary depending on how many of each option you select. For example, harvest bowls are $8.99 and chia bowls are $5.99. Budget-wise, I can stretch this across two weeks by having one of these meals a day during my six-day work week (yes, I work on the weekends).
Who It's Perfect For
Veggie + Fruit Lovers Short on Time: Daily Harvest is ideal for those who want to ensure we get our daily intake of vegetables and fruit, but don't always have the time to put together recipes that help us do that.
Source: @everyplate
The EveryPlate's tagline is The Affordable Meal Kit for Everyone, a mantra I can get behind. Food should be affordable for everyone, and meal kit services should be as well. At $4.99 a serving, I'd be willing to give this kit a try. Each week their menu changes. This is great for those of us that love a little variety. The Beef Banh Mi Bowl and the Sweet Potato and Pepper Quesadilla are making my mouth water as I type.
The Investment
You can select a meal kit for two or four people. Since I am a single girl, I chose the option for two with three recipes. I'll get six meals out of one delivery for $39 (including the $8.99 shipping). This option breaks down to about $6.50 a meal, which is less than the cost of just about any combo you can have delivered via a food delivery app.
Who It's Perfect For
The Budgeter: Budget-friendly meals are always a good thing. If you're looking for a meal prep service that won't bust your budget, it is worth using a couple of times a month.
Source: @sunbasket
Whether you're pescatarian, vegetarian, or gluten-free, Sun Basket has organic options for you. You can choose from fresh pasta, full dinners, eggs bites, yogurts, soups, and more. Like other meal kits, Sun Basket changes its menu weekly, offering meals like Spicy Thai Chicken Skewers, Black Bean and Yellow Squash Tostadas with Soft-cooked Eggs, and Seared Salmon with Panang Sauce and Tomato Cauliflower "Rice." A few features on the website make it simple to customize your meals to what best suits your lifestyle. For example, there is a "personalize" tool you can use to share how many people you're cooking for, your dietary preferences, how often you want to cook each week, and how long you want each meal to take from start to finish (I selected 20 minutes and under). You can also pay a little more for organic (and sometimes sustainably-sourced) protein.
The Investment
You can select portion options for 1-2 people or 3-4 people. You can also save a few bucks if you subscribe or pay a little more for a one-time order. With four meals for 1-2 people, my total came to about $94 for a one-time order and $85 if I subscribed, with shipping included. That breaks down to about $12 a meal if I get two servings out of each one.
Who It's Perfect For
The Organic Shopper with Diet Preferences: If you have dietary preferences or like to shop organic, Sun Basket offers the most options.
Source: @greenchef
Green Chef offers meal kit options for a range of diets with a commitment to sourcing fresh, organic ingredients. Every ingredient for the recipe you select comes pre-packaged, so you simply follow the recipe card and add things to your pot or pan as you go—Not to mention each meal is ready in 30 minutes or less. Since I don't stick to any set diet, I selected the "balanced living" menu that offers fish dishes like Pineapple Teriyaki Salmon and Italian-style veggie dishes like their Creamy Truffle and Mushroom Linguine.
The Investment
For three recipes (six servings), the cost was just under $80, including shipping. Green Chef offers introductory offers, but I wanted to see the final price without any promotions. With the $30 introductory offer and free shipping promotion, the final cost of my first shipment would be $43, making each meal $7.
Who It's Perfect For
The Make It Quick or I'm Ordering Takeout Person: Love a quick meal? Green Chef makes it easy to pop your meal into the pan without prepping or guesswork.
Source: @freshly
Freshly is one of the most popular meal kits on the market. They offer lunch and dinner, and you can select up to 12 meals per week (four is the minimum). The more meals you have shipped, the less you will pay per meal. Their menu rotates weekly and each meal is portioned to feed one person. Freshly's seems to offer more meat-based meals, so this meal kit delivery system is best for meat lovers.
The Investment
The four-meal delivery kit is the most expensive per meal, but the more your order, the more you save. For me, six meals a week would be more than enough for my lunch since I like to eat my heavier meals during the day. Each meal would cost about $10, and that includes the $6 shipping cost.
Who It's Perfect For
The Meat Lover: Meat eaters will enjoy this meal kit because it adds a spin on many of the traditional meat options we cook each week.
Source: @marleyspoon
A Martha Stewart meal kit service, you say? Now I'm intrigued. Each week the service offers a selection of 22 recipes from five categories (Health & Diet, Vegetarian & Vegan, Meat & Fish, Under 30 Minutes, and Family-Friendly) for a party of two or four. Each recipe has a six-step process, and then you're ready to eat. I know a giant cookie isn't a meal, but I can't say I wasn't prepared to drop the Giant Iced Oatmeal Cookie in my cart at first sight. Of all the meal kits, this one seemed to have the most variety in their weekly lineups. The Roasted Chickpeas and Red Pepper Pesto and Cowboy Beef and Bacon Hash caught my eye because these are two meals I wouldn't usually think to cook for myself.
The Investment
I selected the meals for two people with three recipes (six servings), which was $63, including shipping, which brought me to $10.50 per meal.
Who It's Perfect For
The Experimenter: Even if you enjoy cooking, a meal service that helps you dream up new recipes can be helpful, especially if you're in an 'I eat this every week' lull.