If we had it our way, Michelle Obama would be our best friend, mentor, coworker … and even our president. If there ever were someone worth looking up to and listening to, well, there's no one better.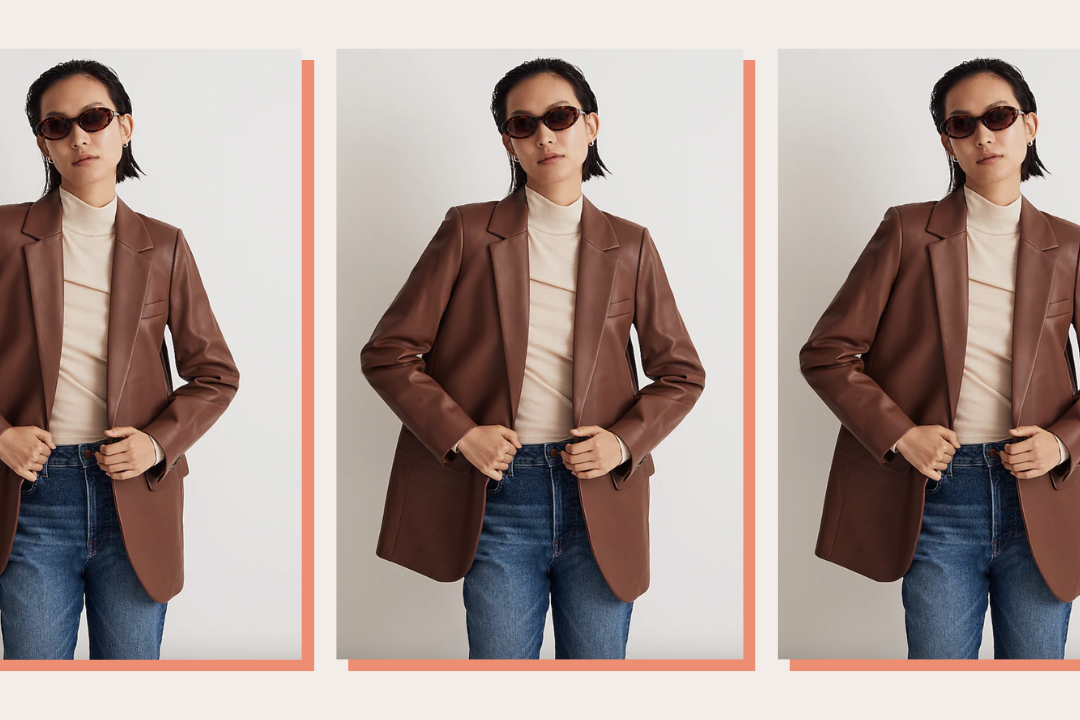 time for your fall wardrobe update!
After the brilliance of Becoming and the utter chaos that is 2020, we've never craved words of wisdom from Michelle more, and in a stroke of luck, she's giving us all-new content in the new The Michelle Obama Podcast. On her debut episode, she explained that after her time in the White House, when she finally slowed down and had moments to herself again, she went back and reflected on the arch of her life; the things that made her, her. In each episode, she'll be talking with the people she's closest with and discussing the relationships that make us who we are—something she explained that everyone is dealing with.
It's no surprise that the person she chose to sit down with first was her husband, the 44th President of the United States, Barack Obama. The episode is filled with the charisma and insight that the duo is known for and gave us a dose of perspective that has never been more needed. While we recommend listening to it in its entirety, these are our favorite takeaways from The Michelle Obama Podcast's first episode:
"We're shaped by community."
Michelle and Barack begin by diving into each of their upbringings—Barack's unconventional one, full of travel while being raised by a single mom and his grandparents; and Michelle's while growing up on the South Side of Chicago with a tight-knit family. Both childhoods were vastly different, but they have the same thing in common: they're shaped by where they came from.
They explained that one way or another, community made them feel less isolated—and that's something that can be true within all of us when we look at the bigger picture.
"More and more, people start thinking in terms of 'me.' … It creates separation between people, between economic levels and race—and now you have separations within race," Michelle said. They explained that both of their community-centered upbringings played a large roll in their careers and who they are today—and that a group-centered mindset is at the core of that.

"Your values start with those closest to you."
"My mom believed in everyone being worthy of love and praise and support," Barack said. "I moved around as a kid and didn't have a big extended family, so my friendships became really important. That was my crew; that was my family."
Since Barack's upbringing was less conventional, he explained that his friends—all with similar things in common, like being from broken homes and coming from the same economic status—became his community. Just because he wasn't born into one doesn't mean that the support and togetherness didn't exist for him—he just created it himself.
When Michelle dove into her own upbringing and the values that a tight-knit community taught her, she said what, to me, was the most profound concept of the entire episode. "My personal obligation as Michelle Obama is that it isn't enough that I succeed on my own. I have to care about what happens to the kid in the desk next to me at school, because he's just as smart."
"Stuff doesn't make you happy"
While past decades' morals centered on the success of the group as a whole, the Obamas spoke about how today, the driving force behind many people's success is the concept of "having it all."
"The motto has become not that you sacrifice, but how you have it all," Michelle said. "I always joke that that's the opposite of how we were brought up. You were never meant to have it all, and if you did, it meant you were being greedy; if you had it all, it meant somebody didn't have anything."
Their thoughts shed light on questions we should be asking ourselves consistently about what really matters in the long-run in all of our careers: doing things that matter to us, instead of focusing on what we have.
"When in doubt, rely on hope."
While jokes and memes about 2020 are abundant, for many of us, this really is a time of confusion and, frankly, hopelessness—but the Obamas assured us that right now, everyone is feeling uncertainty and anxiety.
They assured us that young people's relationships with politics are essential to our future and that we need to remember that we don't need to do everything alone—there are things we can't do by ourselves but can work toward together, and that begins with the election this fall. While things feel bleak and dark, hope can still be prevalent.
Click here to listen to the first episode of The Michelle Obama Podcast, and subscribe to stay up-to-date on new episode releases, with guests ranging from Conan O'Brien to her own brother. If the first episode was any indication, we're in for a treat.