If I had to provide a ratio of things I've watched in my life from scary to non-scary, it would fall somewhere around 90 to 10. Anyone who knows me knows this is part of my personality at this point. If a new scary movie comes out, I've seen it—and I definitely have an opinion on it.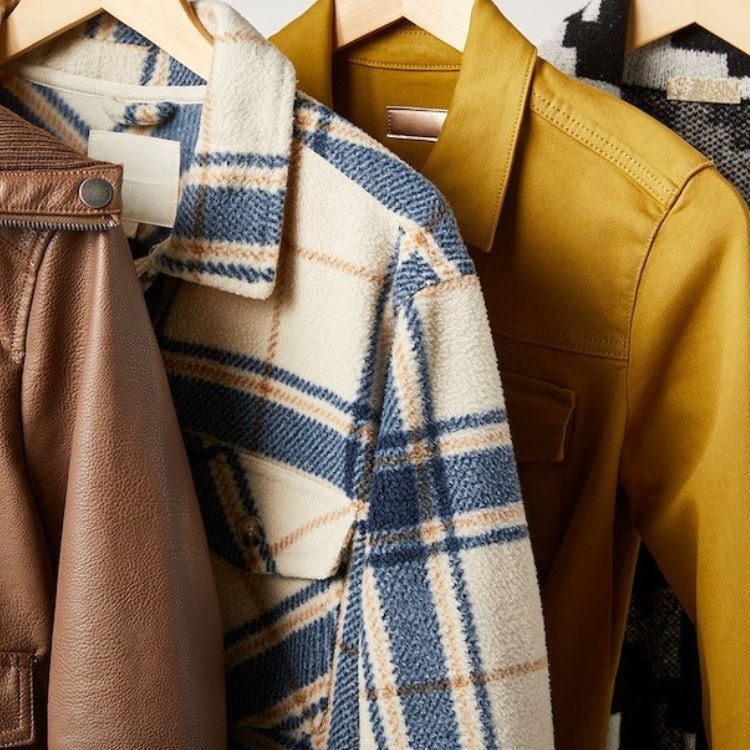 ...and it's wallet-friendly
Throughout my past 25 years, I've seen just about every horror and thriller movie that a person could. All this to say: If I'm an authority on anything, it's scary movies. And when's the best time to watch a scary movie? Right now, baby.
We still have a few glorious weeks left of spooky season, so there's no time like now to check off the boxes on a scary movie bucket list. From decades-old classics to lesser-known Netflix gems, curl up on your couch and work through them this spooky season. I promise you won't be disappointed.
I've ranked all movies on a scariness level, one being the least scary and five being the scariest I've seen—a ranking only four movies in history have earned from me!
1. Scary Stories to Tell in the Dark
Spook rating: 1/5
Where to watch: Hulu
The book this is adapted from, Scary Stories to Tell in the Dark, is half of the reason I am who I am. Growing up, I had yearly Halloween parties with all of my friends. We'd carve pumpkins, watch a movie, and before we went to bed, my dad would read one of these stories to us. The lights would be off. He'd have a flashlight and bellow, "Whereeeeeeeee issssssss myyyyyyyy toeeeeeeee" (if you know, you know). Then, my mom would jump out from somewhere else. All of us would scream, and then nobody but me would be able to sleep.
This is very much a movie intended for younger people, but it's a perfect scare-free movie to get a spooky ambiance without the risk of anyone not being able to sleep at night.
2. Practical Magic
Spook rating: 1/5
Where to watch: Hulu
A classic spooky movie that isn't scary whatsoever, this is calling your name for a girls' night in filled with red wine and all the pumpkin-flavored foods Trader Joe's has in stock.
3. Hocus Pocus
Spook rating: 1/5
Where to watch: Disney+
If you go through a spooky season without watching this—the best nostalgic scary movie of all time—you're no friend of mine. You'll also want to catch the highly anticipated sequel heading to Disney+ on September 30th.
4. Halloweentown
Spook rating: 1/5
Where to watch: Disney+
This is one of the most sentimental Halloween movies there is. It's impossible to go through October without watching this at least once.
5. The Nightmare Before Christmas
Spook rating: 1/5
Where to watch: Disney+
I know some of you might see this and say, "But it's a Christmas movie!" To that, I would say you're entitled to your opinion, but it's wrong. This is absolutely a Halloween one—and a phenomenal one at that.
6. Friday the 13th
Spook rating: 2/5
Where to watch: Amazon Prime Video | $2.89
You could opt for the 1980 version or this 2009 remake and get similar experiences—give or take one particularly steamy sex scene. It's the story we all know: Masked Jason torments a group of hot people at Crystal Lake. This is in the same vein as Halloween. It's a teen horror movie that's not going to leave you too scared to sleep. Yet, it's still a good movie to watch on an October night when you need something a bit freaky.
7. Scream
Spook rating: 2/5
Where to watch: Paramount+
There are about a million Scream movies, but nothing beats the original. Courtney Cox's bangs might be the scariest part of this movie.
8. Get Out
Spook rating: 3/5
Where to watch: Peacock
Get Out was one of the most talked-about movies of recent years and for good reason. Jordan Peele completely changed the horror movie game with this. I would argue that it's more suspenseful than scary, and the social commentary it provides far overrides any horror elements. If its Oscar win somehow didn't convince you to watch it, now is the time.
9. Seven
Spook rating: 3/5
Where to watch: Hulu
Another oldie, but can anyone really argue against watching young Brad Pitt? Seven follows two detectives—Morgan Freeman and Brad Pitt, a real dream team—investigating a series of murders that each represents one of the seven deadly sins. It's dark, captivating, and saves the best twist for the end.
10. The Silence of the Lambs
Spook rating: 3/5
Where to watch: Max
I will include this in every scary movie roundup I do in my life for a simple reason: It's the best movie of all time. It is unparalleled in its storyline and acting and even the genre it hits. If you've never seen it, it should absolutely be #1 on your to-be-watched list.
I gave this 3/5 ghosts because, while there's not much gore, the principal is quite scary. But everyone on this planet should definitely watch this because of how good the story is.
11. Split
Spook rating: 3/5
Where to watch: Amazon Prime Video | $3.99
Psychological thrillers are some of my favorite movies out there. In this one, the main character, Kevin, has 23 personalities living within his mind. The craziest part is that each personality has its own unique qualities, including physical capabilities, moods, and temperaments. There's one particularly strong personality, though, that wants to dominate the rest and poses a significant threat to other people. After you watch this movie, you'll want to use "That wasn't me, that was Patricia" for every excuse from now on.
12. The Blair Witch Project
Spook rating: 3/5
Where to watch: Paramount+
This is under the "Scary as Hell" category on Hulu, and I would enthusiastically agree with that. I've only seen this once in my life, but it has haunted me since. Three filmmakers go into the woods and are haunted by an entity, and it'll give you that agoraphobic, lost-in-the-woods kind of terror.
13. Orphan
Spook rating: 3/5
Where to watch: Max
When a couple loses their child, they are eager to feel like a family again and decide to adopt a little girl. Little do they know, this girl has a much longer and more sinister history than they could've imagined. This movie will leave you with the "ick," but in the best way. And if you haven't had enough, you're in luck. Orphan: First Kill just came out, and you can watch it on Prime Video.
14. Creep
Spook rating: 3/5
Where to watch: Netflix
If you, like me, are a fan of movies where a real person—not a paranormal entity—is the villain, you'll love this. I didn't watch it until recently and couldn't believe it took me so long to check it out. There's also a sequel you can follow it up with that's equally as bizarre.
15. Extremely Wicked, Shockingly Evil and Vile
Spook rating: 3/5
Where to watch: Netflix
Long gone are the Troy Bolton days of Zac Efron's past. In Extremely Wicked, Shockingly Evil and Vile, watch as he conquers the role of one of the most horrific serial killers in history: Ted Bundy.
16. Misery
Spook rating: 4/5
Where to watch: Amazon Prime Video | Buy for $14.99
A Stephen King classic, Misery takes a twist on a hostage movie, with Kathy Bates playing a woman holding her favorite author captive in her house in the woods. It's more of a thriller than horror and will have you on the edge of your seat the whole time.
17. Us
Spook rating: 4/5
Where to watch: Peacock
After Jordan Peele's debut movie, Get Out, I didn't know how he could possibly come up with another story that twisted—but he did. And he did not disappoint. This is one of the best movies I've ever seen. Period. It managed to chill me to my core while also keeping me invested in a unique, out-of-the-box storyline. (Lupita Nyong'o not getting an Oscar for her performance in this was a crime I'll never get over, but that's a rant for another day.)
18. Carrie
Spook rating: 4/5
Where to watch: Max
If you haven't seen this movie, you probably wouldn't be reading this article, but I absolutely needed to include this. If you're having a girls' night and are trying to force everyone to watch a horror movie, you can probably choose this one because a) non-scary movie lovers have most likely already seen it, and b) it was made in 1976, so you can tell everyone that it can't be that scary.
19. American Psycho
Spook rating: 4/5
Where to watch: Peacock
This movie is truly disturbing and is a classic for a reason. It's hard to watch, and an extremely hot man is murdering people left and right. It's an interesting story about what you do—and don't—know about people.
20. Halloween
Spook rating: 4/5
Where to watch: Amazon Prime Video | $3.99
You've seen it 100 times, and 'tis the season to watch it for 101st. Perhaps the most classic horror movie of all time, Halloween just doesn't get old.
21. Run
Spook rating: 4/5
Where to watch: Hulu
Sarah Paulson has made herself a bit of an icon in the horror genre, and this movie is one of her best pieces of work yet. It flew under the radar, but it deserves a spot on your watch list as a mother-holds-her-child-hostage story.
22. Nope
Spook rating: 4/5
Where to watch: Amazon Prime Video
This list would be incomplete without including all three of Jordan Peele's masterpieces. His latest (2022), Nope, tells the stories of siblings who run a ranch in California and discover an otherworldly spectacle in the skies.
23. The Babadook
Spook rating: 4/5
Where to watch: Hulu
Generally, I don't love any movie related to the supernatural, but this is one of my favorites of all time. It's scary with a purpose. It doesn't just have a million jump scares or gory things but tells a truly scary story. This is perfect if you want a horror movie but don't want to deal with blood.
24. The Witch
Spook rating: 4/5
Where to watch: Max
Listen, one of the few rules I follow is that I usually want nothing to do with a period piece, but The Witch is the exception to that rule. Anything that consists of a town from long ago fearing a girl becoming a witch is superb entertainment, and this is quite scary. The ambiance combined with Anya Taylor-Joy's acting is *chef's kiss.*
25. Hush
Spook rating: 4/5
Where to watch: Peacock
The concept of this movie is unique and horrifying: A masked lunatic breaks into a deaf woman's home. Without her being able to hear him—and with him knowing she can't hear him—things escalate quickly. This movie will keep you guessing throughout.
26. Goodnight Mommy
Spook rating: 4/5
Where to watch: Amazon Prime Video
I distinctly remember this movie trailer coming out and the internet going absolutely wild about it for weeks after, but I didn't feel like many people actually ended up seeing it. This movie is, in a word, petrifying. It is completely bizarre, and the aesthetics are enough to haunt you for weeks after, but after you see the ending, it turns it into a sleep-with-the-lights-on kind of experience.
27. It
Spook rating: 4/5
Where to watch: Max
This is by far one of the scariest recent movie releases. The child actors in this movie are amazing, and you can follow it up with It Chapter Two, which stars Bill Hader and Jessica Chastain. This is a keep-you-up-at-night, bone-chilling one to check off your list.
28. The Strangers
Spook rating: 5/5
Where to watch: Amazon Prime Video | $3.99
I've mentioned this movie in every horror movie roundup I've ever done, and I will continue to until the day I die. This could just be a personal thing. Maybe this movie hit me harder than the rest of the general population, but it is one of few movies I've seen that genuinely terrifies me to my core. I actually can't sleep every single time I'm at a cottage in Michigan because I think about this movie. If you aren't scared of potato sack masks, you're about to be.
29. Midsommar
Spook rating: 5/5
Where to watch: Hulu
Made by the same studio as Hereditary, this will leave you feeling less petrified and more disturbed. It's completely unique in its concept and has some of the wildest scenes of any horror movie I've ever seen. This movie is a full-blown experience and stands in a league of its own in terms of storyline and acting. (Florence Pugh is incredible in it.) Another selling point? The entire film takes place in full daylight.
30. Sinister
Spook rating: 5/5
Where to watch: Amazon Prime Video
There was a period of time around 2012 when a group of new-age horror movies came out that were all "meh" (Insidious, The Conjuring, etc.), but this one stood out from the crowd. This movie scared the bejeezus out of me. It scared me more than anything I had seen at the time. To this day, I've only watched it one more time, but I think about it approximately once a week. A certain element they included—some spooky tapes found in the attic—is one of the most bone-chilling things I've seen. This is a good one to watch with a group.
31. Hereditary
Spook rating: 5/5
Where to watch: Max
This is, hands down, one of the most disturbing movies I have ever seen in my life. It has so many realistic scenes of things you probably never want to see. But if you want to watch something super scary, this is the one for you. This solidified that Toni Collette is one of the best actresses of our time, and you can quote me on that.